These brands you think are eco friendly may actually surprise you!
By Diane Small
Yes, I was raised with the command: 'if you don't have anything nice to say, best not to say anything at all.' But after reading again and again about these brands in various eco-fashion and beauty publications, I felt it was time to speak up.
I'm sure these names below are brands you think are eco friendly because they make green claims. However, these are often false. Others have marketed themselves as eco-friendly, but are no better than the average company.
To be fair, defining a true eco-friendliness difficult. Even if a company creates fashion from all-organic fibres and vegetable colours, if they're fuelling their operations with dirty diesel or coal, and then air-freighting the final products out to global markets, is that more sustainable than a brand that uses non-organic cotton but energises their factory with wind power? If a beauty brand uses only recyclable materials in their packaging and donates some profits to green charities, can they still be considered 'green' if their makeup is loaded with harmful chemicals?
Ultimately, it's you who decides. But to better make such decisions, we'd like to present some information below that you might find very interesting indeed.
5 Brands You Think Are Eco Friendly But Aren't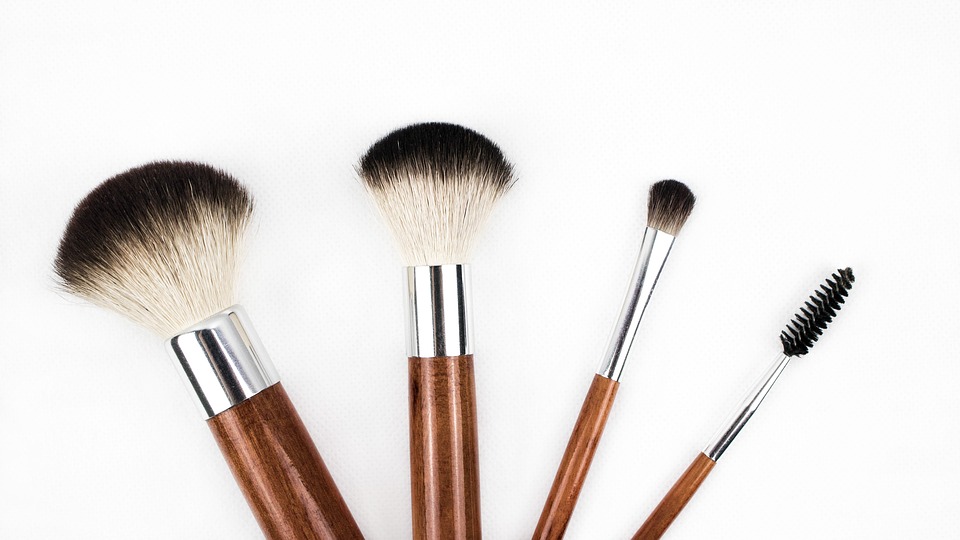 1. LUSH Cosmetics
Lush used to supply the Body Shop with cosmetics in the 80s. They've also worked with Vivienne Westwood (see below) on the Climate Change Revolution campaign. The brand is renowned for crazy publicity stunts, like doing 'animal testing' on a live, naked woman. In short, Lush love using environmental causes in their marketing.
Through these activities, combined with Lush's policy of not testing on animals (now illegal throughout the EU anyway) and their 'corner-deli food-container' types of packaging, many believe this is an eco-friendly brand, almost pure enough to eat.
However, last time I checked, many of their products are packed with harmful preservatives, including parabens. They also use plenty of 'parfum', that nebulous, obscure ingredient that can serve as a euphemism for myriad nasties. In fact, their 'parfums' are so strong, you can literally smell them from outside on the street! There's no way anything natural can penetrate the city air outside Lush's shops like that.
On their website, the company makes their excuses for the use of these chemicals (promising 'no more than two synthetic preservatives' in any given product). But with so many totally natural cosmetics brands out there, it's very hard indeed to justify the use of chemicals anymore. Especially when a company markets itself using words like 'fresh' and 'natural' all the time. Am I right?
Not vegan friendly
What's more, despite their strong position against animal testing, 33% of their products are still not suitable for vegans. In other words, they contain animal products like milk and beeswax.
As for waste, their shop floors are full of 'raw' soaps and 'deli' type bins full of 'freshly made' creams and masks, giving the impression that Lush uses almost no packaging at all. However, in my experience, the customers have to do the dirty work, putting their products in plastic tubs to buy them. And are those plastic tubs even recyclable? Given the number of zero waste beauty brands around today, can't Lush do better?
Even when the 'raw' bath bombs and soaps are purchased, they too are put into a clear little cellophane bag at the counter. Then that is put into a paper bag, and a copy of Lush's newspaper/marketing tool, the Lush Times  is included in the bag.
So in short, you leave with a load of packaging, but are under the illusion when you walk in that almost none is used. Nice trick, Lush!
2. The Body Shop
This is another of the most surprising brands you think are eco friendly, but aren't.
Founded way back in 1976 by Anita Roddick, The Body Shop was one of the first companies to decry animal testing and to use Fair Trade, natural ingredients in some of their products. The Body Shop also champions various social causes and supports developing communities by their purchasing hemp, Shea butter and other locally harvested products. But the good news pretty much ends there.
Today, like most big cosmetic companies, the Body Shop's beauty range is full petrochemicals, synthetic colours, fragrances and preservatives. In many of their products they use only tiny amounts of botanically-based ingredients.
What's worse, most of their goods come in plastic tubs or containers. And most scarily of all, they actually irradiate certain products to kill microbes! Obviously, radiation is generated from dangerous non-renewable uranium, which cannot be disposed of safely. Yipes!
3. Vivienne Westwood
Her Climate Change Revolution calls on consumers to buy less, and links the capitalist economy to the destruction of the planet. She has created a line of bags manufactured in Africa to help empower women there, and designed eco-friendly uniforms for the staff of Virgin air.
These are all commendable activities, yet Dame Westwood has done very little indeed to make her own brands more eco-friendly. From Anglomania to Red Label, from men's wear to accessories, her clothes are often made from petroleum byproducts and worse, PVC. She cannot guarantee her designs are not manufactured in sweatshops and or don't contain toxic dyes. Rank-a-Brand even gives her the lowest possible score for environmental friendliness and transparency (she got an E), yet loads of 'ethical fashion' magazines laud her for being a 'sustainable brand,' mainly only because she is vocal about climate change.
Greenwashing Queen
To put this into perspective, Shell was a long-time sponsor of the Wildlife Photographer of the Year competition and exhibition. Their aim was to raise awareness of the threats faced by animals, plants and habitats. Does that make them a 'sustainable brand'?
It's all very well when companies donate money to charity or pay lip service to environmental issues. But let's not forget that this can be a fantastic public relations move for them, placing their brand in a more positive light. Charitable donations can also be a huge tax write off. In other words, it's all greenwashing.
When brands highlight social or environmental problems, that's a great service to society. But it's also a bit dodgy if it's the company's main marketing strategy. Especially if they (quietly) practice the same behaviour they preach against! Sure, if they implement a few 'green' policies, that's always welcome. But their overall eco-record has to be considered too.
Which is why Westwood joins our list of brands you think are eco friendly…but aren't.
4. Korres
It's a hugely popular brand that's readily available around the world. But Korres claims of being a 'natural' brand is based on half truths. Once owned by chemical giant Johnson & Johnson (makers of carcinogenic talcum powder), the brand was bought out by a a Morgan Stanley-backed private equity firm and a Chinese cosmetics distributor, paving the way for expansion into China according to WWD.
The good news about the brand is that despite this acquisition, it will remain cruelty free – they claim they will bypass China's animal testing laws by selling only online in mainland China.
Complex chemicals
However, while some formulations are approaching 90 percent plus natural and naturally-derived ingredients, other products contain a lot more in terms of nasty chemicals. For example? Here are the ingredients from their Yoghurt SPF 50 Sunscreen Face Cream:
Aqua/Water/Eau, Diethylamino Hydroxybenzoyl Hexyl Benzoate, Ethylhexyl Methoxycinnamate, Dibutyl Adipate, Tricaprylin, Glycerin, Distarch Phosphate, Ethylhexyl Triazone, Potassium Cetyl Phosphate, Propylheptyl Caprylate, Bis-Ethylhexyloxyphenol Methoxyphenyl Triazine, Simmondsia Chinensis (Jojoba) Seed Oil, Microcrystalline Cellulose, Titanium Dioxide, Alpha Tocopherol, Aluminum Hydroxide, Ascorbyl Palmitate, Betaine, Caprylyl Glycol, Cellulose Gum, Cetyl Alcohol, Epilobium Angustifolium Flower/Leaf/Stem Extract, Glyceryl Stearate, Helianthus Annus (Sunflower) Seed Oil, Honey, Hydrogenated Lecithin, Lecithin, Parfum, Pectin, Phenoxyethanol, Phenylpropanol, Sodium Carboxymethyl Beta-Glucan, Sodium Gluceptate, Sodium Metabisulphite, Sodium Phytate, Sodium Stearoyl Glutamate, Stearic Acid, Tocopherol, Tocopheryl Acetate, Vp/Eicosene Copolymer, Xanthan Gum, Yogurt
Sorry, but how can a cream containing all those chemicals possibly call itself 'natural'? Not only that, but the cream contains Ascorbyl Palmitate, which is derived from palm oil – one of the biggest environmental disasters the planet faces today. Many vegans consider palm oil based products not to be vegan friendly or even cruelty-free, since palm oil is pushing the orangutan to extinction. The presence of yoghurt here means the brand isn't vegan, anyway.
5. Bio Oil
The last of the brands you think are eco friendly, but aren't is Bio Oil.
Given the name and the fact that all kinds of natural oils for the body and face have gained popularity in the beauty world lately, you'd be forgiven for thinking that this common drugstore brand was based on something wholesome and good for your skin.
Unfortunately, that's not at all the case. The base for Bio Oil is, in fact, mineral oil, a.k.a. paraffinum liquidum. In case you didn't know, this comes from petroleum. It's a known irritant of skin, blocker of pores, and can even harm the lungs if droplets are inhaled.
Many women buy this when they're pregnant to avoid stretch marks and scars. In fact, the brand claims it can help eliminate them. But according to the Yummy Mummy Club blog, that's not the case. They say:
Bio Oil claims (with a published study) that it ". . . is efficacious in improving the appearance of scars. After 8 weeks 92% of subjects showed an improvement." But what they don't tell you about the study is that:
1.  There were only 36 subjects tested—not at all a large enough sample to find any true results.
2.  They do not state exactly what the improvements were—was it a 2% improvement or a 99% improvement?
3.  What was it tested against? Yes there was a placebo but did they test it against other products of similar formula?
Made up benefits
Here is why point #3 is so important. Bio Oil contains 29 ingredients. Only four are plant extracts that you'll find in almost every body product on the market. The main ingredient, as I mentioned, is mineral oil. Everything else is slip agents, fillers, fragrance or dyes.
As for the PurCellin Oil™ the product's packaging lists, well, that's just a made-up trade name used for marketing. The people that sell Bio Oil are rather coy about identifying which ingredient in their product it is. But a check of the patent literature shows that this 'magical oil' is listed as cetearyl octanoate. Nothing special, nor very 'bio'!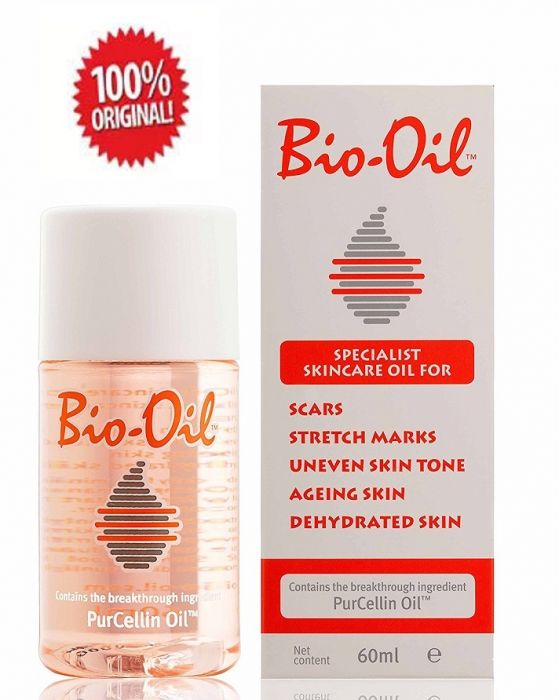 …………………………………………………………………………………………..
To see more brands you think are eco friendly but aren't, click here.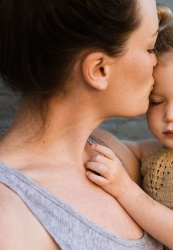 Latest posts by Diane Small
(see all)