These brands you think are eco friendly – but aren't – may actually surprise you!
By Diane Small
Yes, I was raised with the command: 'if you don't have anything nice to say, best not to say anything at all.' But after reading again and again about these brands in various eco-fashion and beauty publications, I felt it was time to speak up.
I'm sure these names below are brands you think are eco friendly because they make green claims. However, these are often false. Others have marketed themselves as eco-friendly, but are no better than the average company.
To be fair, defining a true eco-friendliness difficult. Even if a company creates fashion from all-organic fibres and vegetable colours, if they're fuelling their operations with dirty diesel or coal, and then air-freighting the final products out to global markets, is that more sustainable than a brand that uses non-organic cotton but energises their factory with wind power? If a beauty brand uses only recyclable materials in their packaging and donates some profits to green charities, can they still be considered 'green' if their makeup is loaded with harmful chemicals?
Ultimately, it's you who decides. But to better make such decisions, we'd like to present some information below that you might find very interesting indeed.
14 'Sustainable' Brands That Actually Aren't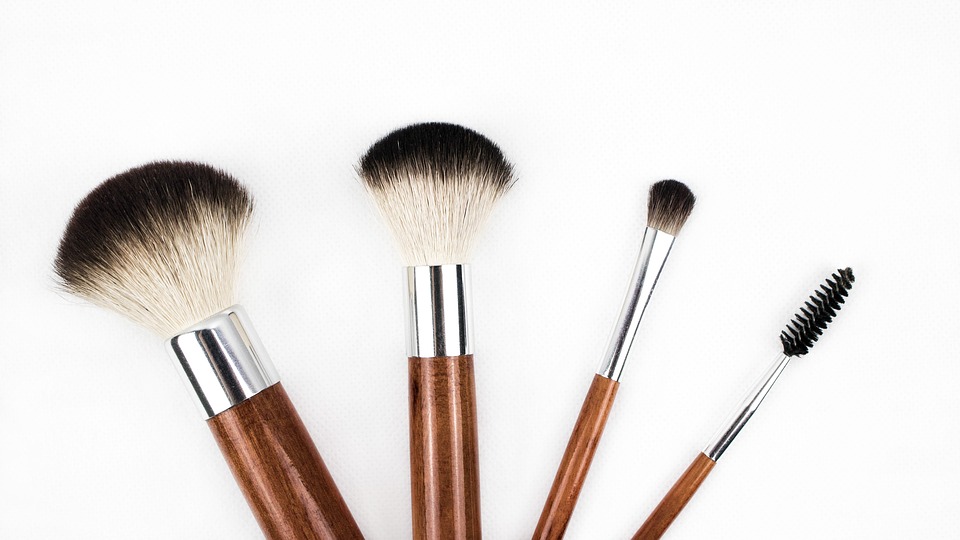 1. LUSH Cosmetics
Lush used to supply the Body Shop with cosmetics in the 80s. They've also worked with Vivienne Westwood (see below) on the Climate Change Revolution campaign. The brand is renowned for crazy publicity stunts, like doing 'animal testing' on a live, naked woman. In short, Lush love using environmental causes in their marketing.
Through these activities, combined with Lush's policy of not testing on animals (now illegal throughout the EU anyway) and their 'corner-deli food-container' types of packaging, many believe this is an eco-friendly brand, almost pure enough to eat.
However, last time I checked, many of their products are packed with harmful preservatives, including parabens. They also use plenty of 'parfum', that nebulous, obscure ingredient that can serve as a euphemism for myriad nasties. In fact, their 'parfums' are so strong, you can literally smell them from outside on the street! There's no way anything natural can penetrate the city air outside Lush's shops like that.
On their website, the company makes their excuses for the use of these chemicals (promising 'no more than two synthetic preservatives' in any given product). But with so many totally natural cosmetics brands out there, it's very hard indeed to justify the use of chemicals anymore. Especially when a company markets itself using words like 'fresh' and 'natural' all the time. Am I right?
Not vegan friendly
What's more, despite their strong position against animal testing, 33% of their products are still not suitable for vegans. In other words, they contain animal products like milk and beeswax.
As for waste, their shop floors are full of 'raw' soaps and 'deli' type bins full of 'freshly made' creams and masks, giving the impression that Lush uses almost no packaging at all. However, in my experience, the customers have to do the dirty work, putting their products in plastic tubs to buy them. And are those plastic tubs even recyclable? Given the number of zero waste beauty brands around today, can't Lush do better?
Even when the 'raw' bath bombs and soaps are purchased, they too are put into a clear little cellophane bag at the counter. Then that is put into a paper bag, and a copy of Lush's newspaper/marketing tool, the Lush Times  is included in the bag.
So in short, you leave with a load of packaging, but are under the illusion when you walk in that almost none is used. Nice trick, Lush!
2. The Body Shop
This is another of the most surprising brands you think are eco friendly, but aren't.
Founded way back in 1976 by Anita Roddick, The Body Shop was one of the first companies to decry animal testing and to use Fair Trade, natural ingredients in some of their products. The Body Shop also champions various social causes and supports developing communities by their purchasing hemp, Shea butter and other locally harvested products. But the good news pretty much ends there.
Today, like most big cosmetic companies, the Body Shop's beauty range is full petrochemicals, synthetic colours, fragrances and preservatives. In many of their products they use only tiny amounts of botanically-based ingredients.
What's worse, most of their goods come in plastic tubs or containers. And most scarily of all, they actually irradiate certain products to kill microbes! Obviously, radiation is generated from dangerous non-renewable uranium, which cannot be disposed of safely. Yipes!
3. Vivienne Westwood
Her Climate Change Revolution calls on consumers to buy less, and links the capitalist economy to the destruction of the planet. She has created a line of bags manufactured in Africa to help empower women there, and designed eco-friendly uniforms for the staff of Virgin air.
These are all commendable activities, yet Dame Westwood has done very little indeed to make her own brands more eco-friendly. From Anglomania to Red Label, from men's wear to accessories, her clothes are often made from petroleum byproducts and worse, PVC. She cannot guarantee her designs are not manufactured in sweatshops and or don't contain toxic dyes. Rank-a-Brand even gives her the lowest possible score for environmental friendliness and transparency (she got an E), yet loads of 'ethical fashion' magazines laud her for being a 'sustainable brand,' mainly only because she is vocal about climate change.
Greenwashing Queen
To put this into perspective, Shell was a long-time sponsor of the Wildlife Photographer of the Year competition and exhibition. Their aim was to raise awareness of the threats faced by animals, plants and habitats. Does that make them a 'sustainable brand'?
It's all very well when companies donate money to charity or pay lip service to environmental issues. But let's not forget that this can be a fantastic public relations move for them, placing their brand in a more positive light. Charitable donations can also be a huge tax write off. In other words, it's all greenwashing.
When brands highlight social or environmental problems, that's a great service to society. But it's also a bit dodgy if it's the company's main marketing strategy. Especially if they (quietly) practice the same behaviour they preach against! Sure, if they implement a few 'green' policies, that's always welcome. But their overall eco-record has to be considered too.
Which is why Westwood joins our list of brands you think are eco friendly…but aren't.
4. Korres
It's a hugely popular brand that's readily available around the world. But Korres claims of being a 'natural' brand is based on half truths. Once owned by chemical giant Johnson & Johnson (makers of carcinogenic talcum powder), the brand was bought out by a a Morgan Stanley-backed private equity firm and a Chinese cosmetics distributor, paving the way for expansion into China according to WWD.
The good news about the brand is that despite this acquisition, it will remain cruelty free. They claim they will bypass China's animal testing laws by selling only online in mainland China.
Complex chemicals
However, while some formulations are approaching 90 percent plus natural and naturally-derived ingredients, other products contain a lot more in terms of nasty chemicals. For example?
Here are the ingredients from their Yoghurt SPF 50 Sunscreen Face Cream:
Aqua/Water/Eau, Diethylamino Hydroxybenzoyl Hexyl Benzoate, Ethylhexyl Methoxycinnamate, Dibutyl Adipate, Tricaprylin, Glycerin, Distarch Phosphate, Ethylhexyl Triazone, Potassium Cetyl Phosphate, Propylheptyl Caprylate, Bis-Ethylhexyloxyphenol Methoxyphenyl Triazine, Simmondsia Chinensis (Jojoba) Seed Oil, Microcrystalline Cellulose, Titanium Dioxide, Alpha Tocopherol, Aluminum Hydroxide, Ascorbyl Palmitate, Betaine, Caprylyl Glycol, Cellulose Gum, Cetyl Alcohol, Epilobium Angustifolium Flower/Leaf/Stem Extract, Glyceryl Stearate, Helianthus Annus (Sunflower) Seed Oil, Honey, Hydrogenated Lecithin, Lecithin, Parfum, Pectin, Phenoxyethanol, Phenylpropanol, Sodium Carboxymethyl Beta-Glucan, Sodium Gluceptate, Sodium Metabisulphite, Sodium Phytate, Sodium Stearoyl Glutamate, Stearic Acid, Tocopherol, Tocopheryl Acetate, Vp/Eicosene Copolymer, Xanthan Gum, Yogurt
Sorry, but how can a cream containing all those chemicals possibly call itself 'natural'? Not only that, but the cream contains Ascorbyl Palmitate, which is derived from palm oil – one of the biggest environmental disasters the planet faces today.
Many vegans consider palm oil based products not to be vegan friendly or even cruelty-free, since palm oil is pushing the orangutan to extinction. The presence of yoghurt here means the brand isn't vegan, anyway.
5. Bio Oil
The last of the brands you think are eco friendly, but aren't is Bio Oil.
Given the name and the fact that all kinds of natural oils for the body and face have gained popularity in the beauty world lately, you'd be forgiven for thinking that this common drugstore brand was based on something wholesome and good for your skin.
Unfortunately, that's not at all the case. The base for Bio Oil is, in fact, mineral oil, a.k.a. paraffinum liquidum. In case you didn't know, this comes from petroleum. It's a known irritant of skin, blocker of pores, and can even harm the lungs if droplets are inhaled.
Many women buy this when they're pregnant to avoid stretch marks and scars. In fact, the brand claims it can help eliminate them. But according to the Yummy Mummy Club blog, that's not the case. They say:
Bio Oil claims (with a published study) that it ". . . is efficacious in improving the appearance of scars. After 8 weeks 92% of subjects showed an improvement." But what they don't tell you about the study is that:
1.  There were only 36 subjects tested—not at all a large enough sample to find any true results.
2.  They do not state exactly what the improvements were—was it a 2% improvement or a 99% improvement?
3.  What was it tested against? Yes there was a placebo but did they test it against other products of similar formula?
Made up benefits
Here is why point #3 is so important. Bio Oil contains 29 ingredients. Only four are plant extracts that you'll find in almost every body product on the market. The main ingredient, as I mentioned, is mineral oil. Everything else is slip agents, fillers, fragrance or dyes.
As for the PurCellin Oil™ the product's packaging lists, well, that's just a made-up trade name used for marketing. The people that sell Bio Oil are rather coy about identifying which ingredient in their product it is. But a check of the patent literature shows that this 'magical oil' is listed as cetearyl octanoate. Nothing special, nor very 'bio'!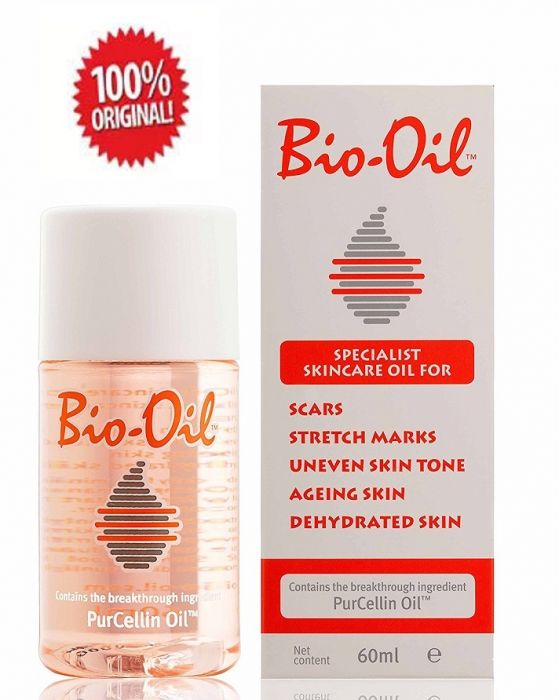 6. Kiehl's
Of those brands you think are eco friendly, Kiehl's ranks high. Its 'old worlde' packaging, claims of purity and even organic ingredients all mislead customers into thinking the products it peddles are natural. In fact, this is far from the reality–almost all of Kiehl's creams, serums and potions is chock-full of nasties.
Take Kiehl's Ultra Facial Cream for example. At the top of its ingredients list is phenoxyethanol, a preservative that is a skin irritant and a neurotoxin. Not a good start. Moving down the list, we find:
two parabens, associated with cancer
chlorphenesin, a neurotoxin that is restricted in Japan
disodium EDTA, a harsh chemical which enhances the penetration of other ingredients
triethanolamine, which was proven in animal studies to cause sense organ problems, even at very low doses
and sodium hydroxide, which has been shown to destroy healthy skin cells within one hour.
Given this long list of potentially harmful chemicals, Kiehl's claims that the cream's use of an all-natural  Australian desert plant with superb water retention properties seems rather meaningless by comparison, no?
Oh, and guess what? According to PETA, they also test on animals!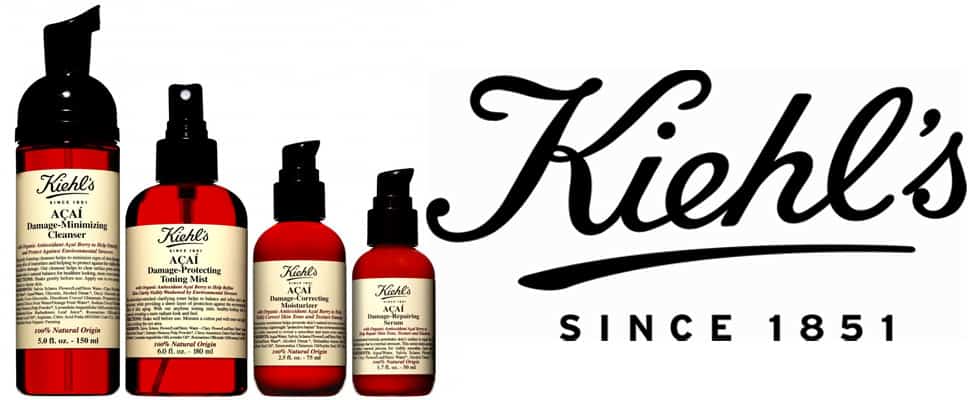 The Brazilian shoe company co-designs with big names, including Karl Lagerfeld and notably Vivienne Westwood. Until fairly recently, Melissa branded itself as an 'eco-friendly' company because it uses 'vegan leather' comprised of recycled PVC for most of its shoe designs.
According to Inhabitat, the shoes are made from  MELFLEX plastic, a flexible form of PCV. They claim Melissa shoes are "totally cruelty free and devoid of animal products", and go on to mention that "the Brazilian-based company is totally rad in its recycling of 99.9% of factory water and waste, and they also go the distance by recycling overstock styles into next season's collection. Even better? Melissa Shoes  employees are paid above average wages and benefits. What's not to like in these plastic fantastic accessories?"
Well, quite a lot, actually.
When vegan fashion is deadly
Research shows that heavily toxic and dangerously carcinogenic PVC is never, ever  safe, especially for children, and recycling it actually releases more toxins from this carcinogenic material into the atmosphere.
On their website, Melissa list several countries that have online shops where you can buy their shoes, but there are some notable exceptions: most of the EU. Perhaps this is because PVC is banned in most EU countries?  For example, Sweden has been working on discontinuing all PVC uses since 1995, and in Spain, over 60 cities have been declared PVC-free. Germany has banned the disposal of PVC in landfills as of 2005, is minimising the incineration of PVC, and is encouraging a full phase out of all PVC products.
Melissa used to have all their social and environmental 'credentials' listed on their site. No longer. No wonder.
This brand, owned by cosmetics giant Estee Lauder corporation, is one of the most surprising brands that aren't eco friendly. It claims their production processes involve some forms of natural energy and renewable resources, and that their skincare is formulated with organic and natural ingredients, which is true–some of the ingredients are.
However, almost all Origins products we checked contain potent chemicals that are known irritants and have no established benefit for skin; what was especially worrying is that the skin creams with sun care protection also contained highly irritating ingredients, some of which are phototoxic.
Moreover, for 'natural' products, there are certainly a LOT of chemicals, though the brand claims these are not 'harsh'. Whatever that means.
For example, these are just some of the chemicals listed on the ingredients list for A Perfect World SPF 25 Age Defence Moisturiser:
Octisalate, Avobenzone, Octocrylene,  Butyloctyl Salicylate, Ethyl Macadamiate, Methyl Trimethicone, Butylene Glycol, Lauryl PEG-9 Polydimethylsiloxyethyl Dimethicone, PEG-100 Stearate , Glyceryl Stearate, Ascorbyl Tocopheryl Maleate , Oryzanol, Ergothioneine, Potassium Cetyl Phosphate, Cetyl Alcohol, Ethylhexylglycerin, Linoleic Acid, Squalane, Sodium Hyaluronate, Caprylyl Glycol, Dehydroxanthan Gum, Silica, Ammonium Acryloyldimethyltaurate/VP Copolymer, Sodium Stearate, Sodium Dehydroacetate, Phenoxyethanol
Do your research
When there are so many unpronuncable ingredients, it's worth doing your research. We found, for example, Octocrylene, which is one of the top 3 ingredients in this particular product, can be  absorbed into the skin.
Studies show that it could promote the generation of harmful free radicals when exposed to light. As free radicals can damage DNA, there is concern that this ingredient might have actually contributed to a rise in cases melanoma in sunscreen-users compared to non-users. However, researchers say further studies are needed to determine the true health impact of this ingredient.
So for those who are vegan or who just care about animal rights, even though Origins says they contain no animal ingredients, you should know that parent company Estee Lauder still tests on animals in China. And that includes doing animal testing of the Origins range, too. Yep, it's sold in China.
As an added bonus, the company's  CEO, Ron Lauder, supports right-wing Israeli extremists with funds generated from the group's cosmetics. How could this brand possibly be considered ethical?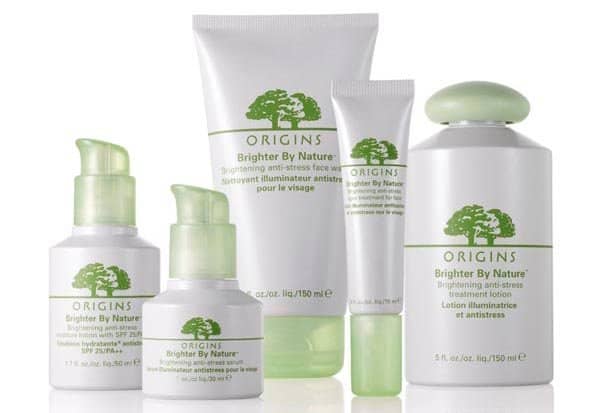 We were shocked to see this brand, owned by the notorious Nestle, at Sustainable Luxury 1.618. I personally asked what on earth this company was doing at a sustainability show, and was basically told that because they have a recycling program for their coffee pods, the brand is 'green'. Ha! Quite a claim from a company that makes a product that is, by its very nature, hardly eco-friendly. While their coffee may be quick to make, let's not forget that for centuries, no electricity has been necessary to make a good brew: hot water and a coffee press were enough.
Even the scoop espresso makers, so popular in Italian coffee bars over generations and still the main way to make coffee in many proper cafes today, only require loose coffee and a metallic scoop. Nothing disposable here, and what's more: the grounds can be used to fertilise acid-loving plants, like gardenias, for example.
In Britain alone, almost 200m–yes, that's right, 200 million— coffee capsules were used last year, and almost all ended up in landfill. Why? Because it's a hassle to recycle them. Sure, Nespresso say they will collect its aluminium pods for recycling – but only when you order more from its website. Otherwise you can recycle at its UK stores – a long trip if you don't live in London, Birmingham or Manchester, and hardly convenient even if you do.
Worst company ever?
It's hard to take Nespresso's claims to sustainability seriously when its parent company has one of the worst ecological track records in history and is currently  destroying Indonesian rainforests to harvest palm oil for its chocolate and other products. Not only that, but they're notorious for bottling free tap water and selling as bottled water, and they also push governments to privatise their water supplies, selling this precious natural resource to Nestle so they can produce profitable drinks instead.
But the entire concept behind Nespresso's coffee pods, now being pushed by the company into restaurants around the world, is dubious–I mean, given that espresso has been made for a century without pods at all, wouldn't it be better for the planet if these completely unnecessary pods didn't exist in the first place?
Yet another brand in the Hall of Shame that's under the Estee Lauder umbrella (although it 'operates independently') is the hair care label, Aveda.
Aveda's business practices are definitely more eco-friendly than most: it was the first beauty company to use 100% post-consumer  recycled PET  packaging; it manufactures with 100% certified wind power, and has signed up to the  CERES Principles, a 10-point code of corporate environmental conduct created in 1989.
However, most people buy the brand's products believing they are 'organic' or 'pure'–but the reality is often not quite  that.
While there are indeed some natural ingredients many items in the Aveda range, others are as nasty as anything on a cheap drugstore shelf. For example, their Aveda Control Paste Finishing Paste. It carries high health concerns for allergies and immunotoxicity, endocrine disruption, and occupational hazards, among other issues. A quick look at the ingredients list confirms that this is one product to avoid.
Aqueous (Water, Aqua Purificata, Purified) Extracts: Althaea Officinalis (Marshmallow) (Organically Grown), Camellia Oleifera Leaf Extract, Linum Usitatissimum (Linseed) Seed Extract, Organically Grown), Caprylic/Capric Triglyceride, (Coconut), Peg-25 Hydrogenated Castor Oil, Tribehenin, (Rapeseed), Hydrogenated Castor Oil, Ricinus Communis (Castor) Seed Oil, Peg-6 Caprylic/Capric Glycerides, (Coconut), Glycerin, (Coconut), Cetearyl Alcohol (Coconut), Dipalmitoylethyl Hydroxyethylmonium Methosulfate (Palm Oil), Fragrance (Parfum), Citral, Geraniol, Linalool, Farnesol, Benzyl Benzoate, Benzyl Salicylate, Citronellol, Eugenol, Limonene, Hydroxypropyl Guar, Disodium Edta, Chlorphenesin, Methylparaben, Isopropylparaben, Butylparaben, Isobutylparaben, Potassium Sorbate, Phenoxyethanol, Annatto (Cl 75120), Mica, Titanium Dioxide (Cl 77891)
Moreover, the abundant palm oil in many of the brand's products comes from Indonesian rainforests. This means not only are ancient trees being cut down to fulfil demand for palm oil there, but many species of animal, most notably the orangutan, are dying as a result.
As part of the Estee Lauder family, a portion of Aveda's profits go to the owners of the group. In 1993, Ron Lauder co-founded a think tank called the Shalem Center in Jerusalem. The Israeli Education Ministry has described the center as "a research institute whose leanings are extreme right-wing and even fascistic." Nice. Much of the focus of this Estee Lauder-funded group perpetuates war in the Middle East.
The bottom line? This is one brand whose ingredients are often far from sustainable, despite what they claim.
I know several people with skin allergies and eczema who have turned to this brand to solve their maladies, with little success. And no surprises: despite Aveeno's claims that their Active Naturals carry ingredients "derived from nature and uniquely formulated by Aveeno to deliver real skin results", more often than not, these 'natural' ingredients are just part of a chemical mix.
Let's look at their Daily Scrub, for example.
The product contains a long list of ingredients, but those that I personally would consider dubious include: Sodium laureth sulfate, polyethylene, lauryl glucoside, PEG-16 soy sterol, carbomer, phenoxyethanol, glycol distearate, cocamidopropyl betaine, methylparaben, butylene glycol, fragrance, laureth-4, sodium hydroxide, and tetrasodium EDTA.
Cure skin allergies and irritations? Despite their neutral beige packaging and promises to deliver all the goodness of nature, Aveeno's products are more likely to cause them.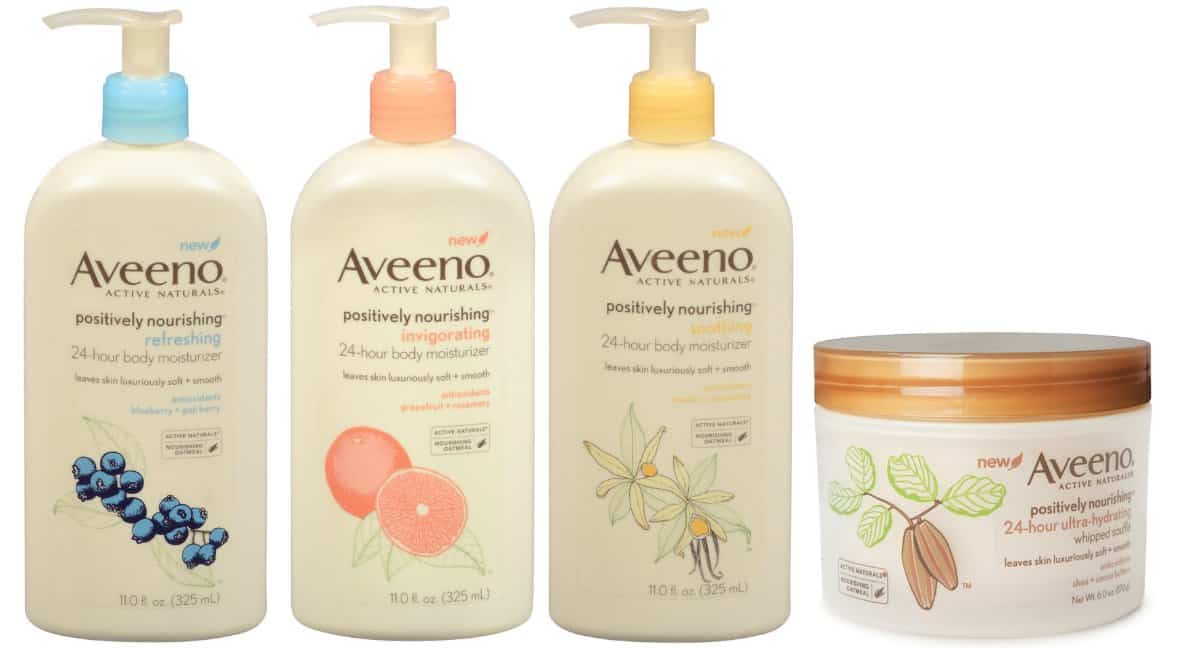 It sells itself as an Argan oil based product that restores hair and skin through the power of nature. Its website uses interviews with women who talk about social volunteering, renewable energy and animal rights. But all of this is just greenwashing the fact that unlike many brands that use Argan oil, such as Kahina Giving, this label doesn't at all help women in North African countries. In fact, MoroccanOil isn't Moroccan or even North African: it's actually an Israeli company.
But appropriating Moroccan culture (through its packaging and marketing) isn't the only unethical thing this brand does. Arabian women have used Argan oil for centuries because it's wonderful for both the skin and hair. But MoroccanOil only contains a teeny, tiny, weeny percentage of pure Argan oil. In fact, in some products, it's as low as 4%! And the other, say 96% is pretty much water and nasty chemicals, such as Cyclopentasiloxane, Dimethicone, Cyclomethicone. All of these are cheap silicones that make hair smooth in the short term, but dry it out in the long run.
There's also Butylphenyl Methyl Propional (fragrance), D & C Yellow 11, D & C Red 17, Coumarin, Benzyl Benzoate, Alpha-Isomethyl Ionone. All of which can cause allergies. Oh, and there's more artificial fragrance.
It seems to me that all of these chemicals are unnecessary, given the wonderful benefits real, pure Argan oil can provide.
In short, there's just no justification for buying anything from this product line. You'd be better off buying  pure Argan oil products created by the likes of Kahina Giving or Josie Maran instead – they're cleaner, richer, and way more ethical.
This is one of those brands that aren't eco friendly that kinda breaks our hearts. We had huge, high hopes for Jessica Alba's apparently all natural grooming products, house cleaning and baby care store. But then we found out she wasn't actually all that 'honest' about the ingredients of her products. For example, she labelled her premium Infant Formula as "organic" – but it's actually far from that.
A lawsuit brought against the company alleges the product contains 11 synthetic ingredients that aren't allowed by law in organic products. These include sodium selenite and taurine. Yep, the key ingredient of energy drink Red Bull. For infants? Hmmm….
But that's not all. Honest Co uses sodium coco sulphate in its laundry detergent and some shampoos. Apparently, that ingredient has high levels of sodium laureth sulphate, which is a harsh detergent that can harm skin.
The worst thing about the whole debacle is that rather than apologising and maybe promising to change the formulations, Jessica has taken a PR approach favoured by politicians (and we all know how 'honest' they are!), defending her choices and denying any wrongdoing.
If it were just one mess up, we'd be inclined to let it slip. But the truth is, this company has made several 'mistakes.' Namely, claiming their products are all natural and free of harmful ingredients. Consumer trust levels? Plummeting…
14. Simple Green
You'd think that by describing itself as non-toxic, biodegradable, and safe, Simple Green All-Purpose cleaner would be just that. But no. It's another of those brands that aren't eco friendly, despite telling us they are.
A complaint was filed against the brand in 2020. It stated: "[Simple Green] products are, in fact, toxic, because they contain ingredients that have been linked to blurred vision, asphyxiation, dizziness, nausea, blistering of the skin, muscular twitching, headaches, and irregular heartbeat. Additionally, some of the toxic ingredients are potential human carcinogens."
Sadly, this is not the first time Simple Green has been criticised for its harmful ingredients, either.
No thanks! We'll be using homemade cleaning products instead.
…………………………………………………………………………………………..
Were you surprised by any of these brands that aren't eco friendly? Let us know in the comments, below!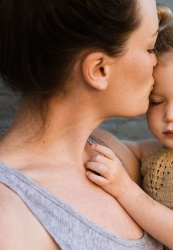 Latest posts by Diane Small
(see all)