Planning a holiday soon? Here are some very good – and rather surprising – reasons to visit Florida!
By Diane Small
Florida is hot these days! It has always been a top tourist destination, thanks to its fine weather, plentiful sunshine and of course, Disneyland. But since it was one of the freest states during the Covid lockdowns, even more people flocked here to enjoy mask-free vacations.
Still not convinced?
We've got 7 reasons to visit Florida – some of which might come as a surprise to you!
7 Good – And Surprising – Reasons To Visit Florida
1. The beaches
The most obvious of our reasons to visit Florida are its beaches.
The sunny state's Gulf coast beaches have variety to suit every taste. Do you crave powdery white shoreline and seashells galore? In the mood for Gulf sunsets and gentle waves? Looking for seclusion, or a place to party? Fishing or snorkeling? The Gulf shore has it all, so it's no wonder that these beaches are consistently ranked among the best in the world.
Given the plethora of beaches, looking for beach recommendations? Try Lido Key near Sarasota. This is a well known mecca for eco-tourism, sunset cruises, dolphin watching, sailing, and deep sea fishing. A bit further south, take a walk on lovely Venice Beach and see if you can find some fossilised shark's teeth.
2. Awesome nightlife
Another of the best reasons to visit Florida is to go out and enjoy the nightlife!
Miami is particularly well known for its Latin-infused restaurant and clubbing scene.
Picture yourself dancing salsa in Little Havana or at Mango's Tropical Cafe in South Beach.
Sip a cocktail surrounded by street murals in Wynwood, or see the skyline from a rooftop bar downtown.
Some of the city's most famous clubs include LIV at the Fontainbleau, which pulsates with music from local and international DJs.
For more laid-back nighttime fun, consider a local brewery such as Cerveceria La Tropical in Wynwood, or check the performing arts schedules at venues like the New World Center in South Beach. And don't forget to check out happy hours at popular spots across Greater Miami & Miami Beach. Happy hour is the perfect way to begin your night out on the town!
3. History
One of the most surprising reasons to visit Florida is to check out a bit of history.
For most Europeans, history isn't really a top priority when visiting the USA, given that the history of the EU is so comparatively ancient. However, St Augustine has all of the history and culture that anyone could ask for. It's the oldest city in the United States. Here, you can explore beautiful Spanish colonial architecture, including a 17th-century stone fortress that overlooks stunning views. 
4. Gorgeous natural parks
If you prefer exploring all that nature has to offer, then you can visit the national parks in Florida. The Everglades would be the best known of these. There's nothing quite like paddling down sleepy rivers and canals among the mangrove trees and watching the fish swim by.
Weedon Island Preserve shelters 3,190 acres of protected coastal wilderness in St. Petersburg. Take a leisurely two- or four-mile trail to discover the natural world flourishing on the edge of a city. South of Sarasota, Charlotte Harbor is the state's second-largest estuary at 270 square miles. Its 830 miles of shoreline embrace a network of barrier islands, river passages, tropical hammock, pine flatwoods, freshwater marsh, and mangrove forests. Paddlers delight in finding new scenes worthy of camera, notebook, and memory.
5. Lots of great places to stay
In Florida, there are loads of accommodation options, depending on what kind of holiday you want. If you're craving luxury, there are plenty of  fine resorts and exclusive properties that you can stay in.
If you want something longer-term and more homey, you also have the option of booking villas in Florida. A villa will give you some privacy and independence, allowing you to have a home away from home. It's an especially good option for a large family holiday, giving you a taste of luxury with a healthy helping of freedom. 
If you're planning to hop around the state, visiting a new place every day, then why not try those famous, American-style highway motels?
Finally, if you're really in to the great outdoors, there are plentiful camping grounds with all the mod cons and great views you could try.
6. You can visit the era of the Robber Barons
Here's another of the most surprising reasons to visit Florida: to check out how the Robber Barons lived! When America's great inventors needed to get away, they came to Florida. But they didn't just lie out in the sun. Thomas Edison and Henry Ford were good friends who had winter homes next to each other, and they stayed busy creating more inventions. Why not visit their homes in Fort Myers to get a feeling for how the Robber Barons of the past century lived?
Edison's 1920s research laboratory and watch demonstrations put his old equipment on display for tourists. Wander the 25-acre botanical garden that began as an experiment. It has more than 1,000 plant varieties from around the world, including a banyan tree Edison and friends imported for rubber experiments. It's now an acre wide!
7. More culture than you'd think
Yep, another of our reasons to visit Florida is culture. The state may be famous for outdoor activities, but there's a lot more culture here than you'd think!
For example? Did you know the Salvador Dali Museum in St Petersburg has the largest collection of Dali's work outside Spain? Prepare to be awed by the depth of this flamboyant surrealist, who had far more than dripping clocks in his oeuvre.
Elsewhere in town, check out the charming array of shops, restaurants, and bars. Among other great museums, the Chihuly Collection dazzles with colorful glass work, and the Museum of Fine Arts showcases an impressive range of masterpieces from all over the world.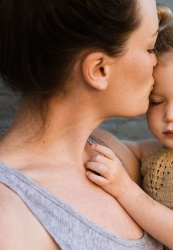 Latest posts by Diane Small
(see all)