There are loads of places to see in Greece. But here are the best reasons to visit Mykonos, one of the most popular islands
By Diane Small
When it comes to Greek islands, it can be hard to pick where to go. But most travellers end up in Mykonos for a stay, and with good reason. This is one of Greece's most well-known tourist spots, luring locals and visitors. 
This is a place everybody can appreciate, not only because it has decent weather almost all year round, but also because it has a combination of a party vibe and family-friendly services. 
There's also a wide variety of accommodation in Mykonos to choose from posh villas to youth hostels and everything in between. During your stay, you could find time to listen to famous DJs, stroll through the scenic Charo lanes, chow down on some incredible food, and explore the island's numerous beaches.
The island's distinct vitality is irresistible, making it difficult not to fall in love with it. Here are a few reasons to visit Mykonos this year.
Reasons To Visit Mykonos Island
1. Delectable Cuisine 
Mykonos has something for everyone's taste buds! Whether you're looking for ultra-luxurious cuisine or traditional Greek cooking, you'll have no trouble finding your ideal restaurant. 
Most restaurants will provide Greek staples such as moussaka, pastitsio, and gyros. But be sure to try the island's specialities, such as kopanisti, a spicy cheese, and louza.
Because Mykonos is an island, you can anticipate the freshest fish. Baklava, as well as the island's famous almond cookies, amygdala, are also a must-try for those with a sweet tooth.
2. Parties & Nightlife
Mykonos is the island that never sleeps! It's the perfect location for staying up all night, and partying all day at the countless beach bars. Music, dancing and boozing goes on 24 hours a day, seven days a week, and is one of the primary attractions in Mykonos. 
Obviously, there are numerous nightclubs here. In the evenings, the small lanes of Little Venice start to fill up with tourists, and the busy nightlife scene kicks in. Bars cater to a wide range of interests, from laid-back all-day cafés with live DJs to British pubs blasting music till the early hours of the morning. DJs from all around the world come to perform live music here. Just be sure to book your tickets in advance!
3. Beaches For Everyone 
One of the best reasons to visit Mykonos is, of course, its many beaches. There's something for everyone!  For example, Kalafatis beach, despite its tiny size, is nicely structured and provides lots of options for sunbathing. 
However, most of Mykonos' traditional golden-sand beaches are found on the island's south coast. Just be aware that it's important to note that each beach attracts a different sort of tourist. To illustrate: Agrari is best for relaxing swims, Korfos is best for sports fans, and Platis Gialos is best for families.
4. Excellent Weather 
One of the best reasons to visit Mykonos is the beautiful weather. If you're searching for a vacation spot with fantastic weather, this island is the place to go. Schedule your vacation between June and August if you would like to go while the weather is at its warmest. Just note this is peak season, though. While the spirits may be high in summer, so are the prices! Those on a budget (or who aren't fans of the heat) may want to consider visiting from March to May. 
5. The Ideal Wedding Location 
If you're looking for a destination wedding but aren't certain where to go, Mykonos is a great option. Here, there are a variety of photo opportunities to commemorate your special day. Contemplate renting a villa for your bridal party, so you can all enjoy being together in the same space. There are also a variety of villas available for your wedding guests.
Beautiful beaches, azure waters, whitewashed buildings and bursts of colourful flowers make this island highly photogenic. If you're seeking the right romantic setting for your wedding, this could be it.
6. Shopping
In the Matogiania district, you'll find loads of chic shops and hip bars. This is the place to go if you want to be in the very heart of everything happening on the island.
In the town's alleyways, you'll find designer brands, pawn shops, fine leather products shops, and art exhibitions. There are plenty of more traditional boutique shops selling traditional items and souvenirs, too. For those with enough money, the options are unlimited.
7. Totally inclusive
Mykonos is by far the top among the gay islands in Greece. Each year, it accepts a large LGBT audience, especially in summer. This stunning island, about 3-5 hours from Athens by ferry, has a highly organized gay nightlife with upbeat gay bars and clubs, gay-friendly beaches, and hotels.
Renowned for its great natural beauty, charming sunset, and wild party scene, Mykonos also offers relaxing, romantic and lively holidays. The most frequented gay hotspots are the famous beaches Super Paradise, Elia and Paradise, and some clubs in Town, such as the famous Pierro's Bar, now called VooDoo.
Bottom Line
There are plenty of reasons to visit Mykonos! It's amazing in every way. Create memories that will last a lifetime by experiencing the enchantment of this beautiful island.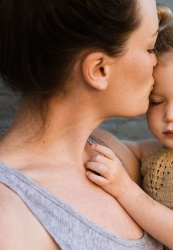 Latest posts by Diane Small
(see all)