Loads more of us are taking staycations this year. Instead of a hotel, here's why you should holiday in a tiny home!
By Diane Small
Hotels are great for many reasons. You get your bed made every day; you can mix and mingle with new people, and there are sometimes great restaurants on the premises. But there are downsides, too. For example, in some places, hotel rooms can be really cramped. Additionally, if you prefer to eat your own cooking, that's pretty much impossible. And finally, you might have some pretty noisy neighbours.
For that reason, you should holiday in a tiny home this year!
Tiny homes aren't as expensive as full on houses t rent, and there's plenty of variety. For example, you could choose a  small bungalow on a lake upstate New York, or stay for a month in a sweet beachside hut  in Southern California. 
Vacationers choose their destinations by personal taste, what they'd like to experience, and by the regions they wish to explore. And while some destinations have numerous options to choose from, others are overdeveloped, underdeveloped, or don't have any existing vacation options.
Believe it or not, numerous tiny houses are some of Airbnb's top selling locations, and their popularity is on the rise. Check the Airbnb stats – the numbers don't lie!
Here are a few reasons why you should holiday in a tiny home.
Image below: The Cricket House on Airbnb
Why You Should Holiday In A Tiny Home
1. They're Eco-Friendlier
Tiny homes rely on minimalist principles of philosophy as a primary fundamental for construction. Basically, less is more. Which means these are generally more eco-friendly dwellings. Plus, there's less to maintain, less to pay for, less space for things that you probably don't need anyway, and less worry.
Unlike hotels, sheets are not washed daily, the A/C isn't automatic, and there are no wasteful, single-use items like coffee pods, cutlery and wee plastic shampoo bottles.
2. It's As Cozy As Home
A tiny home can generally be defined as:
Less than 600 square feet of living space – but still much bigger than a hotel!

A home equipped with a kitchen, washing space, and sleeping area – meaning you can wash your smalls on a long stay with no huge cost

Constructed with principles of affordability and environmental sustainability, as mentioned above

Semi-permanent or mobile – meaning you may be able to explore the area, depending if the tiny house is mobile or not
But the point here is: you'll feel right at home. After all, there's something about staying in a hotel that makes you feel like a 'client'. But vacations in tiny houses are more suited towards longer stays, and it's easier to settle in.
3. They're In Gorgeous Locations
Lakes. Beaches. Mountaintops. These are some of the most beautiful places in the world, but often, they come with strict building restrictions. Constructing a full, permanent house may not even be at all possible in some of these locales. The upside is that tiny, semi-permanent homes probably are allowed, meaning you could spend your holiday in a truly privileged location.
4. Pets Usually Allowed
While most hotels will rarely allow pets, tiny homes are more likely to give you the green light. That means you and Fido can enjoy Frisbee on the beach, and you'll save on pet sitters, too.
5. Cheaper Than Hotels
Finally, you should holiday in a tiny home to save a bit of dosh. They're generally cheaper than hotels, for several reasons. You won't have to pay for staff, no tipping. You won't have to buy all your meals in restaurants. And finally, you'll probably be able to negotiate a deal for a longer stay.
Main image: Silo Cottage, USA. Available to rent here.
THIS POST WAS SPONSORED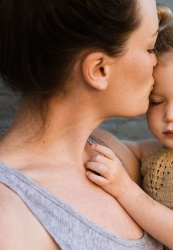 Latest posts by Diane Small
(see all)