These natural celebrity beauty secrets include everything from prickly dermarollers to sex!
By Sophia Hussain
These A-list beauties always look flawless, and no wonder. Whether she's a designer, model or actress, a celebrity definitely has access to the best, most elite products and beauticians in the world. So what do these people know that we don't?
Well, plenty of things, to be sure. After all, these women have teams of people to ensure they always look their best. But most are also happy to share information about natural supplements, regimes and products with the public, too.
Here, we reveal the (sometimes surprising!) natural celebrity beauty secrets of the world's most celebrated women.
Surprising Natural Celebrity Beauty Secrets
When this svelte British designer guest edited the December 2013 edition of French Vogue, Victoria revealed a few of her celebrity beauty secrets. For example? How she stays energised by drinking natural pure coconut water. "For marathon-like long days, short nights and when I'm prepping a fashion show, coconut water has become my secret crutch, I drink litres of it," she confessed. She also sprinkles bee pollen on her food. Why? Apparently it's the world's 'most complete food,' containing dozens of vitamins, minerals, and is even a complete protein. Perfect for ladies like Victoria who don't eat all that much…
To keep her skin hydrated, Mrs. Beckham can afford the most expensive creams on earth. But what she actually uses is the very eco-friendly range Weleda. We also adore this stuff! It's really hydrating for elbows and heels in particular.
Finally, Vicky B declares she's 'addicted' to Lancer Dermatology products to help the acne prone skin on her face, which claim to have no 'harsh' chemicals. "First I scrub my face with the Natural Sea Mineral Polish, then I rinse with the Exfoliating Blemish Cleanser, a salicylic acid and powdered pearl exfoliator," she says.
2. Julia Restoin-Roitfeld
This model, this 'It' girl and designer also has her own blog, "Romy and the Bunnies" – an ode to her daughter and her favourite plush bunnies. Julia has quite a few celebrity beauty secrets she likes t share, too. She lists Rodin's Olio Lusso as one of her favourite beauty items. for both her and for Romy. "It's nothing new, but definitely a must-have," she says. Olio Lusso is a nourishing body oil that's well known in France. It contains exotic ingredients including: jasmine, calendula flower oil, and arnica Montana flower extract.
The French beauty also swears by Tata Harper Regenerating Cleanser for keeping her complexion fresh, and adores Weleda Wild Rose Smoothing Night Cream, not just for its rich hydration, but for the lovely rose scent, too.
In addition to caring for her skin and nails through regular facials and manicures, Julia confesses that she takes loads of vitamins, especially New Chapter's Every Woman Vitamin. She says it contains lots of Folic Acid, which she says she needed to help her hair grow after she gave birth.
Image: @juliarestoinroitfeld
3. Miranda Kerr
Apparently, this Victoria's Secret angel loves her makeup. Especially RMS Beauty Lip2Cheek and Priti NYC nail polish in Hula Girl Rose and Red Head Cactus. One of our fave brands here at Eluxe, too!
As for skincare, she's really spoilt for choice in terms of good organic products as she's created her own organic beauty line, Kora Organics. Miranda has chosen to infuse her line of creams, toners and cleansers with natural nourishers like noni fruit extract and rosehip seed oil.
To ensure a truly healthy radiance, the mother of one also eats fresh, organic produce and drinks lemon water every morning to detox. To keep cellulite at bay, she dry-brushes her legs daily and works out regularly. But one of her top celebrity beauty secrets may surprise you: sex! The minxish model says it's a great way to get glowing, and that she's 'a member of the mile-high club'! Orlando Bloom's ex-wife says she's even open to exploring relations with women.
Image: @mirandakerr 
4. Jessica Alba
This may surprise you! Despite having her own brand of personal care products, The Honest Company, the actress and mother of two doesn't really believe that beauty products can make much of a difference in how you look. Instead, she shops for 'any old' brand of organic beauty product, and mixes her own natural oil blends to her face and body.
As for things she can't make at home herself, i.e. makeup, she does have a few celebrity beauty secrets! She's a fan of Vapour cosmetics (which we also love, by the way!)
Her strict rules for beauty include drinking  two litres of water a day, eliminating highly processed foods, and getting some daily exercise, even if it's just a half hour.
Image: @jessicaalba
5. Alicia Silverstone
A devout vegan and environmental activist, Silverstone constantly used to worry about whether the ingredients of her cosmetics were completely cruelty-free. So to be sure, she created her own line of eco-friendly vegan makeup brushes and bags.
Apart from her own ranges, of course, she loves using other vegan-friendly beauty products, too. These include Josie Maran lip gloss, EcoBella concealer, Josie Maran eye shadow, Bare Minerals powder, and Tammy Fender epi peel scrub.
Like Miranda Kerr, she's also a fan of Priti NYC nail polish and loves Crazy Rumor's Hibiskiss Tinted Lip Balms, which are made with organic jojoba, olive oil, and shea butter.
Image: @aliciasilverstone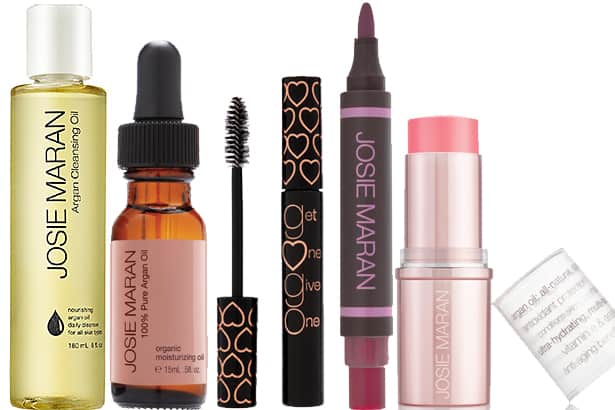 6. Ruth Crilly
Veteran British fashion model Ruth shares her celebrity beauty secrets with dedicated fans on her witty personal blog "A Model Recommends".  One product she definitely recommends is all natural British brand This Works Energy Bank Bath and Shower Oil. She says it's an "incredibly effective for a morning pep-up."  This product contains an assortment of natural oils including coconut, ylang ylang, and rosemary.
But there's much more! She adores Neom natural oils for the bath, Dr Organic Royal Jelly Hand Cream for when hands and nails get dried out by winter weather, and Suti Rejuvenate facial oils too.
Image: @ruthcrilly
7. Angelina Jolie
Even the most beautiful women in the world need a beauty boost, and Angelina chooses Pevonia Botanica to help naturally rejuvenate skin with chamomile extract and lemon peel oil. She also apparently loves Joanna Vargas Rejuvenating Serum, which is based on Argan oil.
Instead of lasers and electronic treatments, Angie claims she goes in for the dermaroller to help her natural skincare products penetrate her pores more deeply. The tiny needles of the roller  puncture the skin, triggering natural cellular healing.
Sounds painful, but makes sense when you consider the actress apparently has a thing for knives and sharp objects!
Image: @angelinajolie_offiicial
8. Madonna
The legendary singer stays young looking by employing every tactic she can! These include surgery, fillers and Botox. She keeps her body healthy with a strict exercise regime and vegetarian diet, and generally abstains from drinking alcohol.
As for beauty products, she's said time and again that she's a fan of German brand Dr. Hauschka Skincare. Especially the Rose day cream, apparently. At her age, she knows she needs a serum, too, so she uses Eight Greens Youth Serum. This revitalises and energises skin with all-natural antioxidant ingredients such as yucca extract, flaxseed and paprika.
And of course she never, ever leaves the house without a sunblock. Juice Beauty Green Apple Moisturizer SPF 15  is one of her faves, apparently.
Image: @madonna
9. Julianne Moore
The radiant redhead has plenty of celebrity beauty secrets to share! She's a big fan of organic products, and has loads of natural beauty secrets! She swears by several products, including Burt's Bees lip balm and hydrating lotion, as well as just about anything from Tata Harper. For makeup, she likes Tarte, especially their Blushing Bride Cheek Stain.
The Celtic beauty insists that sunblock is a must, and wears one every day, with a factor of 25 or above. To keep svelte, she's a yoga devotee who eats a mainly vegetarian diet.
She has recently become an advocate for the Natural Products Association, whose mandate is to certify products as at least 95 percent natural, with renewable ingredients and nothing that's potentially toxic (like parabens). Moore told Marie Claire magazine that it's personal: "My two kids have eczema, so I have to be vigilant about what goes on their skin. It helps when I'm shopping to see the NPA's seal of approval — the little green leaf."
Image: @juliannemoore
10. Nicole Kidman
Although she's caught some flak for using Botox and fillers, Kidman says she's since quit with the cosmedocs and has moved into a more natural approach to beauty. For example, the Aussie actress loves an organic skincare brand from her native land: Jurlique. These guys make everything from toners and cleansers to SPF and more. She's also a rep for hemp based skincare brand Seratopical.
As for her constantly healthy glow, she says it comes from a few sources. One is skin, hair, and nails vitamins from Swisse Wellness,. The other is a strictly organic diet. And finally, she works out 5 days a week, including plenty of swimming and yoga.
Apparently the actress suffered skin cancer on her leg, and so she's absolutely strict about wearing an organic SPF every day. Unsurprisingly, she's a fan of Jurlique's!
Image: @nicolekidman
Have you heard of any other celebrity beauty secrets? If so, let us know in the comments, below!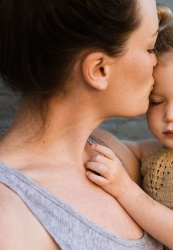 Latest posts by Diane Small
(see all)