By Diane Small
Minimalist living is really taking off, as more people realise they don't need more clothes, more books, more decor, more….stuff. And since having a larger house means you need to buy loads of furniture, bedding, and decoration, it's no wonder the tiny home movement is growing.
Its roots may have sprouted forth from eco-consciousness, what with environmentally-friendly technologies like waterless composting toilets, solar power solutions, and other net-zero solutions inherently woven into the tiny home DNA. But it's equally important to acknowledge the tiny home phenomena has evolved well beyond its grassroots toward higher aspirations catering to the most modern of comforts, finishes, and quality of living, leaving behind the "roughing it/make do" spirit of the 1st wave of tiny homesteaders who paved the way.
Indeed, a whole industry has arisen around tiny homes, providing appliances and fittings that are perfectly suited towards smaller houses. And thanks to their more modest dimensions, these houses can allow owners to truly indulge is some luxuries they could never have attained in a larger residence; for example, the very best materials for flooring, architectural hardware, innovative lighting, luxury home appliances, and solar panels can all be incorporated into the smaller scale floor plans of a custom or self-designed structure at a fraction of the costs of a full-size home.
Many precedents to the tiny home movement existed long before within the lives of small space apartment dwellers, a population who've long made due with maximizing function and minimizing footprint. So even if a tiny home isn't in your future, it's still beneficial to recognise the merits of a lifestyle and a design movement that values unobtrusive, space-saving, eco-efficient, and functional living solutions. For all of us living in small homes, city apartments, and other more compact living spaces, we can learn to not only live with less, but also to live well with what we have – all it takes is a bit of creativity.
Want to know how? We found a great example, via this sweet little 26 square foot house from  Tiny Dream Homes To Go. It made its debut at the Tiny House Jamboree recently, and beautifully demonstrates many ways to make a tiny home seem bigger, which are outlined below.
1. Get custom made furniture that fits
From appliances and cupboards to sinks and sofas, if you really want your tiny house to work, it's essential that you either find the smallest items possible, or better yet – get them custom made to fit your house.  This home boasts a bespoke shower, toilet, sofa, sink and cupboards.
2. Use a monochrome colour scheme
Grey, white, black and neutral wood. Those are pretty much the only shades used in this tiny home, and it works like a dream. The eye flows effortlessly throughout the space. Too bland for you? Add a few accessories in your favourite colour (singular, not plural) to add a pop to your decor.
3. Light makes bright
Light wood, white paint, and lots of windows make this tiny space look bigger than it is. The windows also allow they eye to wander outside, giving the sensation of expanded space.
4. Create different levels
Start out with a tiny home whose ceilings are as high as can be, and then lower part of the ceiling – over the kitchen, usually – to help visually divide up the space into functional area. This also allows for the possibility of storing stuff in the ceiling part. To further delineate space, this tiny house raises its living room up on two steps to add some further privacy to that area.
5. Be creative with storage
As mentioned above, creating different levels in the house can also create more storage  space. But there are lots of other ways you can make space for your stuff – hollow out the stairways for example. Also, get a sofa and bed frame custom made so that the base of this furniture is drawers – just place the mattress or cushions on top of those.
6. Use the walls
Instead of taking up floor space with furniture, mount lights, fans, air conditioners and TV screens on the walls or in the ceilings to save floor space. Use hinges to put a small table on the wall that will allow it to fold down when not in use.
7. Open doors and windows out
In a tiny space, it's essential that doors are pulled open towards the outside in order to make space in the room and to avoid knocking over anything – or anyone – inside. If you have a really tiny area like the bathroom, for example, it may make more sense to install a sliding door.
8. Use every corner
In a small house, there's no such thing as an unused corner. Even the tiniest spaces can become a storage area for books, a shower, or toilet area. To make it stand out, feel free to use a bold wallpaper, paint or interesting tiles on the main wall.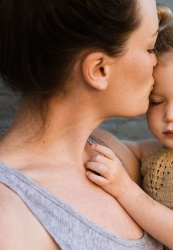 Latest posts by Diane Small
(see all)
This site uses affiliate links with brands we trust, and if you make a purchase using a link, we may receive a commission.
Did you enjoy this post? Want to show your gratitude? Please support us on Patreon!