These rare Louis Vuitton vintage bags not only look elegant, but are likely to increase in value over time
By Diane Small
For many fashionistas, designer bags are the pinnacle of the fashion world. They're a way to show you have taste. That you have arrived.
Unfortunately, there are many fakes coming in from China and the rest of the world that look like the real deal – from afar. This is especially true for the most prestigious bag brands. Think: Chanel, Hermes, and Louis Vuitton bags.
Knowing there are so many dupes of these brands' iconic styles, such as the 2.55 flap, Birkin and Speedy bags (respectively), it somewhat detracts from the prestige of those accessories.
Therefore, if it's prestige you're after, it's better to go for one of the rarer designer handbag styles. And the rarest are those out of production. The vintage ones. Not only are these much more covetable, since very few around the world will be able to own one, but buying vintage bags is much better for the planet, too.
For example? We've found ten rare Louis Vuitton vintage bags that are unique delights. It's a selection of their old issues that feature intriguing colour combinations, materials and finishes. These handbags are so hard to find, they're considered collector's items. And the best part? If you keep them in good shape, their value is only bound to go up!
Main image and image below: Louis Vuitton
Rare Louis Vuitton Vintage Bags We'd Love To Own
This is one of the sweetest Louis Vuitton vintage bags! Featuring gold LV Initials and LV Love Lock Story symbols, it's hard not to love this quilted New Wave Heart bag. It can be worn across the body using its long leather strap, on the waist using its belt loop, or simply carried by its handle.
Price: $1,831
On a bit of a tighter budget? This is one of the best Louis Vuitton vintage bags for you! How adorable is this? It's made from a monogram canvas denim fabric. We love the patchwork squares, printed with iconic Monogram Flowers and LV initials. It may look small, but this practical zip-up pouch can hold a variety of everyday essentials, including makeup, credit cards, money and keys. Plus, it can be carried by hand or around the wrist, thanks to its removable wristlet strap.
Price: Around $650
Cannes is famous for its beaches, casinos, and of course, its film festival. That's probably why Louis Vuitton named this bag after the French town – it looks a bit like a film canister!
This extremely rare, bucket-style handbag is made from textured Epi leather. It boasts a sleek silhouette and silver hardware. It's also distinguished by its multiple carrying options and zip-around closure, to keep all your belongings secure.
Price: Around $2,500
This is one of those Louis Vuitton vintage bags that harkens back to the 90s. It proves that what comes around, goes around, since the bum bag is making a huge comeback.
This accessory is perfect for anyone with an active, city lifestyle. It boasts a vintage gold LV monogram on the front, and a colourful zip pull with the Vuitton signature. Its adjustable strap can be styled as a belt bag, worn high or low, or carried cross-body.
Price: Around $1,700
How stunning is this red hue? This beautiful Saintonge handbag features playful tassels and shiny golden hardware. It's perfectly sized for all of your daily essentials, including your phone, makeup, books, keys…you name it! And like most of the Louis Vuitton vintage bags we've featured here, you can wear this several ways. In this case, via the top handle or suspended from its adjustable shoulder strap.
Price: Around $1,800
This bag just bursts with fun colours and patterns! It comes in soft, washed denim, and features colourful monogram and flower decorations. Its detachable wristlet strap is adorned with the brand's signature, and allows this sweet little bag to be carried hands-free.
Price: Around $1,100
This is one of the most unique of all the Louis Vuitton vintage bags in our list!
The gorgeous Neverfull MM sac is the ideal tote bag, and is big enough for much more than the basics. You could throw in a change of shoes, a sweater for chilly weather, or a laptop. Don't need a large tote today? Well, you can tighten this bag's laces to create a more compact accessory. The Neverfull comes with a generously sized inner purse, and delightful trompe l'oeil designs.
Price: Around $1,700
There are Louis Vuitton vintage bags for lounging sea-and pool-side, too! The Beach Pouch is a summer essential. This vintage version boasts monogram denim, patchwork squares and transparent PVC sides to help you display seasonal contents, such as beach skincare products, books and a smartphone. All you need for the beach! A name tag and removable shoulder strap complete the look.
Price: $996
The Surene is one of the most elegant of all the Louis Vuitton vintage bags! It comes in a combination of monogrammed canvas and leather, with a gold sliding chain. The slick shape of the bag holds up with sturdy gold hardware and leather trim. The ideal bag for casual-chic encounters, it's lightweight, versatile, body-friendly and so easy to wear.
Price: $2,220
We love the bright red splashes on this handbag! Apparently, the roses in the lush Tuileries Gardens in Paris inspired that colour. The Tuileries Besace shoulder bag mixes iconic monogram canvas with eye-catching tricolor accents. The result? An easy-chic accessory with a bold, fashion-forward look. You can carry this versatile accessory by hand, on the shoulder or worn cross-body, thanks to its removable strap.
Price: Around $2,000
Which is your favourite of all these rare vintage Louis Vuitton bags? If you ever buy one and want to know if it's the real deal, click here to learn how to tell if your Louis Vuitton bag is fake or not!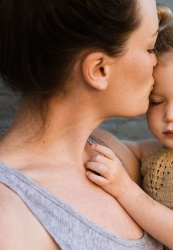 Latest posts by Diane Small
(see all)