Want your hair to be healthier? Try using natural & organic shampoos! We've found some of the very best for all hair types
By Diane Small
While we often worry about what goes in our cosmetics and skincare, we neglect to check the ingredients of a product we all use every day: shampoo. And unfortunately, almost all of the most readily available commercial products are not natural or organic shampoos. They may even contain animal ingredients like keratin, or chemicals that can harm your health.
And the main such ingredient? That would be sodium laureth sulphate (SLS).
With the use of sodium laureth sulphate, dioxins are created – and these are some of the most potentially dangerous carcinogens in the world. In fact, here's a shocker: Agent Orange, the chemical spray used by the United States to defoliate the jungles of Vietnam, was made of that.
SLS is commonly used, nonetheless, because it's cheap and has the ability to foam up when mixed with a bit of salt. Unfortunately, many consumers have the perception that lots of foam = cleaner hair, but this is not the case. The foam itself doesn't help clean your hair much.
But SLS does get rid of grease. Which is why it is used for cleaning car engines and kitchen floor cleaning products.
Common but nasty: the dangers of SLS
If you've ever wondered why shampoo labels always warn against getting the product in your eyes, it's not because it stings. I mean, we all know that! Rather, it's because SLS is highly irritating to all mucous membranes and the upper respiratory tract. It's not difficult to avoid getting shampoo in your eyes. But avoiding inhaling SLS droplets in a hot shower is more difficult.
And that's not the only issue you should be aware of. SLS is also damaging to hair follicles themselves.
Yep, that's right. SLS corrodes hair follicles and actually impairs our ability to grow hair.
One study showed that if you use pure SLS on your scalp it will actually cause hair to fall out! No wonder some trichologists (hair specialists) believe that increasing use of SLS and the salt that is added to it to make it foam is leading more women to lose their hair (or to have it thin out) than ever before.
Profound health hazards
There are, however, other more profound health hazards associated with SLS. Scientists have researched the effects of SLS extensively. Their studies reveal compelling and alarming evidence indicating that it should be avoided at all costs.
Among the findings is that SLS is rapidly taken up by eye tissue and retained. This is even more the case for children.
SLS is absorbed through skin contact, not just through the eyes, and has been documented to enter and maintain residual levels in the brain, liver, heart, and lungs.
SLS can damage the immune system and cause severe inflammation of the skin. But maybe scariest of all, the damage is accumulative. And once your immune system is damaged, it takes long time for it to recover. You can also become more vulnerable to viruses or bacteria.
Unfortunately, it's not only non-natural or organic shampoos we have to watch out for. SLS is in a lot of other personal care products as well. These include everything from toothpastes, hand and body soaps and bubble baths to facial cleansers and shaving gels. Luckily, the best organic shampoos will never have SLS!
Other harmful chemicals in shampoo
It's not just SLS we need to worry about, unfortunately. Most commercial shampoos contain myriad other harmful chemicals. These can include:
Parabens. These preservatives have been associated with cancers.
Fragrance. This is often considered a 'trade secret' and can thus contain whatever harmful chemicals manufacturers want. And they don't even need to list them!
1.4 Dioxane. This one is complicated, so let's go into depth on that below.
Watch out for 1.4 Dioxane!
According to the Campaign for Safe Cosmetics, 1.4-dioxane is generated through a process called ethoxylation, in which ethylene oxide, a known breast carcinogen, is added to other chemicals to make them less harsh. This process creates 1.4-dioxane.
For example, sodium laurel sulfate, a chemical that is harsh on the skin, is often converted to the less-harsh chemical sodium laureth sulfate (the "eth" denotes ethoxylation). The conversion process can lead to contamination of this ingredient with 1.4-dioxane.
Other common ingredients that may be contaminated by it include PEG compounds and chemicals that end with "xynol," "ceteareth" and "oleth." Most commonly, 1,4-dioxane is found in products that create suds, like shampoo, liquid soap and bubble bath.
The Environmental Working Group's analysis suggests that:
97 percent of hair relaxers
57 percent of baby soaps
22 percent of all cosmetic products
may be contaminated with 1,4-dioxane. Yipes!
But don't worry – there's no need to subject yourself to the harms of these chemicals! Just bin the toxic shampoos in your bathroom and replace them with one of the best of these all natural or organic shampoos below. We've tried and tested all of them ourselves!
Which one will work best for you?
The 10 Best Natural & Organic Shampoos
Want super soft hair that smells terrific, too? Try anything by Aveda! Their Cherry Almond Softening Shampoo is divine. It's infused with a bunch of beneficial ingredients, including cherry blossoms and sweet almond oil to effectively eliminates impurities, whilst delivering plant-based moisturising and reparative properties to leave hair feeling surprisingly silky.
In fact, the brand is so well known for their deliciously scented hair care products, they've actually dubbed the aroma "pure-fume™". The one used in their Cherry Almond Shampoo is derived from 38 flower and plant essences, and is so gorgeous, we're sure it will get you compliments wherever you go!
Price: Around $17.50 per bottle
Organic? No
Vegan? Yes
Good news! Juice Beauty's hair care products are all made without petrochemical-derived ingredients. But it gets even better than that! They're concentrated, so they last. You'll never see water on the ingredient list! Instead, their chemists concentrate  antioxidant rich organic botanical juices, vitamins, minerals and essential fatty acids. They're all designed to revitalise your hair and boost its shine.
The brand is fully committed to using only certified organic ingredients, and they guarantee over 70% certified organic content of their shampoos and conditioners.
Price: Around $15.00 per bottle
Organic? Yes
Vegan? Yes
Rich with organic and 100% natural ingredients, Rahua oil from the Amazon fortifies weak, damaged strands while nourishing and regenerating the scalp and hair follicles, allowing for hair to grow longer and stronger. South American Palo Santo offers delicate fragrance, providing a soothing aromatherapy experience while shampooing.
Here, it's coconut that effectively removes oil, dirt and bacteria without stripping necessary nutrients. Shea butter ensures your hair doesn't dry out. This pure, gentle formula cleanses hair with fewer suds, which means it's not removing colour or previously applied treatments.
Price: Around $28.00 a bottle
Organic? Yes
Vegan? Yes
Apparently a fave of Kate Moss's, this is a soothing natural shampoo for all hair types, but especially for those with skin conditions such as eczema and psoriasis. British brand Green People make a range of shampoos with various ingredients, and their products have no SLS or no foaming agents at all.
We found a little of this lavender scented product went a long way,  and Kate has said that this shampoo has changed her hair for the best – and that she uses it as a shower gel, too!
Price: Around $15.00 per tube
Organic? Yes
Vegan? Yes
This one's for the luxury lovers! The herbal, SLS free formula leaves your hair surprisingly soft and bouncy after use. In fact, many people, including me, feel a conditioner isn't even necessary!  No wonder it's become something of a cult favourite and a best seller, despite the lofty price.
Price: Around $52.00 per bottle
Organic? Yes
Vegan? Yes
Striving for stronger, healthier locks? Regular use of 100% Pure's natural shampoos will help you achieve that. And they have many to choose from! They come in many gorgeous scents, including tangy yuzu and pomelo, herbal burdock and neem, and rich sea kelp and mint.
But their wonderfully scented virgin coconut and honey variety is probably our favourite! It's a rich coconut foam that contains loads of hydrating, gently cleansing coconut and sweet honey, which promotes scalp health.
This sulfate-free shampoo is safe and gentle enough for colour treated hair, too.
Price: $24-$38 per bottle
Organic? No
Vegan? No (contains honey)
Coloured hair needs special care, as the folks as Pureology know well! For that reason, they've formulated this deeply hydrating shampoo with an organic formula that's designed especially to keep dyed hair soft, lustrous, and full of shine.
Instead of harmful SLS, the brand uses ZeroSulfate, a mild cleansing system that won't strip hair of its colour. Derived from all-natural ingredients, including coconut, corn and sugar, it delivers a rich lather and helps optimise colour. In fact, this brand is one of the best brands of organic shampoos for those of us with dyed hair.
And did I mention they offer a shampoo that's naturally fragranced with pink grapefruit, rose, and cedar? It smells DIVINE!
Price: Around $27.00 a bottle
Organic? No
Vegan? Yes
Treat yourself to some incredibly luxurious natural shampoo! Leonor Greyl Paris was one of the first hair care brands to create their shampoos from plant-based, all natural ingredients.
Its cult formulas are free from harmful ingredients like coal tar, silicone, parabens and sodium laureth sulfate. They have been developed to address a variety of hair and scalp concerns, drawing on the expertise fostered at its research institute in Paris.
The brand offers all kinds of natural shampoos for all kinds of hair, from oily and thick to fine and dry. In each bottle, you'll find ingredients like oat extracts and exotic floral oils. The latter make this brand's products smell simply heavenly! Our favourite? The jasmine scented formula!
Price: Around $47 per bottle
Organic? No
Vegan? Yes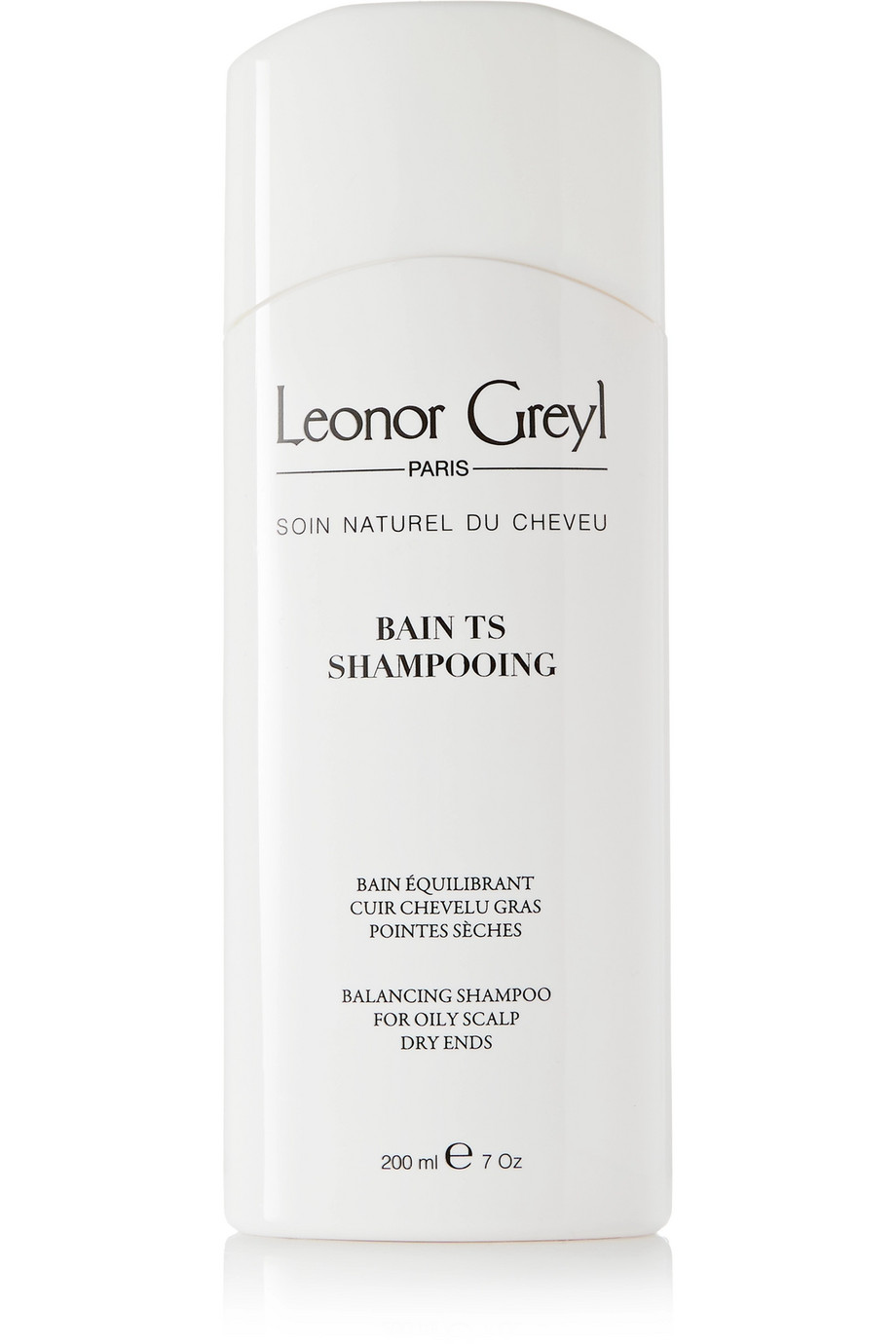 There are plenty of reasons for using a dry shampoo. Maybe you have no time to wash and blow dry; maybe you're camping or travelling to a place where water is scarce. Or, perhaps you're trying to preserve an awesome hairstyle. Or maybe you just want the volume that a dry shampoo offers (it really can give hair a boost, right from the roots). In any case, nobody does luxurious dry shampoos better than Innersense.
This Organic Dry Shampoo will naturally help balance oil production and soothe the scalp. It's suitable for all hair types to refresh and volumise.
You can pop the conveniently sized compact in your purse for emergency freshen-ups, too. It's definitely one of the easiest and best best organic shampoos to use on the go!
Price: Around $25
Organic? Yes
Vegan? No (contains honey)
Sometimes, the best things are the simplest. And this organic shampoo fits the bill!
Reverie's gentle organic shampoo lathers up a storm thanks to its mild, biodegradable ingredients – namely coconut and sugar cane products.
It's perfect for any hair type, and is gentle on the scalp and hair shaft. In fact, you can even use this on colour treated hair with no problems! We also love its minimalist, recycled plastic bottle.
Price: $38
Organic? Yes
Vegan? Yes
Second image: Beauty Press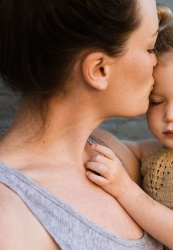 Latest posts by Diane Small
(see all)