You probably haven't used one yet due to misinformation. Here are some shampoo bar myths and facts to clear things up
By Diane Small
We all want clean, sweet smelling, shiny, lustrous hair. The quest for the perfect shampoo is, therefore, never ending for some of us.
But few people consider shampoo bars, and that's a shame. These are an effective, cost-efficient and eco-friendly alternative to regular shampoos. But there are a lot of shampoo bar myths out there that may deter you from buying one. Let us clear those myths up, and share the facts!
What Is A Shampoo Bar?
A shampoo bar is basically just a solid version of your standard liquid shampoo. But since they're not in a water base, they don't need many of the nasty ingredients that regular shampoos need.
For example, you'll find that shampoo bars are usually free of preservatives like parabens, liquifiers like phthalates, smoothers like silicones, and foamers like SLS/SLEs. As a result, they're gentler on your hair, scalp, and overall health.
Usually, coconut and/or aloe are used for their cleansing and hydrating properties. But you'll find lots of other all natural ingredients, such as essential oils, shea butter and keratin.
Why These Bars Are Eco Friendly
There are loads of reasons why shampoo bars could be considered to be a far more eco friendly option than regular shampoos.
Mainly, they don't use plastic packaging. But that's not all!
Shampoo bars also contain fewer, if any, harmful ingredients (depending on the brand). And since they don't contain water, they're lighter. That means they take up less energy when they're transported.
How To Use Shampoo Bars
There are lots of shampoo bar myths on how to use these products. But it's simple! You should use a shampoo bar the same way you'd use a bar of soap. The only difference? You'll lather this onto your scalp instead of your body.
If you have long, thick or curly hair, rub the bar between your hands. Work up a lather. Once you feel there's enough product between your palms, massage it directly onto your scalp. Work the lather down to your strands if you feel the need to.
Got short, fine or straight hair? Just apply the product directly onto your scalp and work it down. Rinse thoroughly. Got dyed hair? Don't worry, these won't strip your colour!
7 Shampoo Bar Myths, Busted
Still concerned a shampoo bar isn't for you? Not surprising, since there are quite a few shampoo bar myths out there! Let's clear those up.
Shampoo Bar Myth #1
Shampoo bars and soap are pretty much the same thing.
TRUTH
No! They're completely different, with a different pH level and formulation in each. A good shampoo bar should have a pH-balance of around 6- 6.5%. Soap, on the other hand, is far more acidic, with a pH of around 10. 
Shampoo Bar Myth #2
Dry shampoo is really expensive.
TRUTH
The average bar works out to cost less than 10 cents per wash. Whilst the initial purchase of a dry shampoo might be more expensive than say, your typical bar of soap, in general, shampoo bars last on average 2-3 times more than bottled shampoo. That's due to their more highly concentrated formulas, making them a more cost-effective choice. Oh, and just so you know, bottled shampoo is around 80% water!
Shampoo Bar Myth #3
Dry shampoos don't work on all hair types.
TRUTH
Dry shampoos come in formulations for all types of hair. Even Afro/curly hair!
Shampoo Bar Myth #4
Like many of the worst commercial shampoos, dry shampoos also contain harmful ingredients like SLS.
TRUTH
You can find dry shampoos that are free from sulfates (SLS/SLES), silicones, parabens, phthalates – all nasties, in fact!
Shampoo Bar Myth #5
Dry shampoos don't work as well as 'regular' shampoos.
TRUTH
Not at all. Some people think this because they don't foam as much as regular shampoos. But that foam comes from SLS, which is a harsh detergent whose main function is simply to bubble. It's not formulated to help clean. Despite being the more eco-friendly option, there is no compromise on quality and how great they are for your hair.
Shampoo Bar Myth #6
They won't lather like regular shampoo.
TRUTH
Well, that's true. See above. But that being said, despite being free of SLS, some bars still create a super creamy lather. That's thanks to gentle, natural ingredients like aloe vera and others.
Shampoo Bar Myth #7
There's no big difference between wet and dry shampoos, so why bother?
TRUTH
There are loads of benefits for dry shampoo bars! Here are but a few:
they last approximately 2-3 times longer than bottled shampoo.

most bottled shampoos contain predominantly water, whereas dry bars are undiluted. 

dry shampoos are not usually packaged in plastic

they're great for travelling, as they're light, and you don't have to separate them as 'liquids'
Natural Shampoo Bars We Recommend
The ingredients in this shampoo bar are so nourishing, you'll want to use them on your skin, too! This coconut oil-based shampoo lathers, but doesn't strip the scalp. Cupuaçu butter, argan oil, and castor oil are all present to seal in moisture. These shampoo bars are safe even for permed or dyed hair!
The end result? Hair that feels restored, manageable, and soft to the touch, no matter what your hair type.
Lasts: Around 80 washes
Price: Around $39
Grüum's shampoo bar is designed to cleanse and revitalise without the extra packaging. Boasting a generous amount of foam, the bar produces a sumptuous lather that lifts away dirt and build-ups. It's brimming with natural conditioning ingredients that come together to nourish and replenish your locks.
This 'Brightening' bar is ideal for anyone with fair or highlighted hair, helping you to maintain a cool, true colour for longer thanks to added lemon. Sweet Almond Oil brings a softer, smoother finish while coconut and cocoa butter deeply moisturise. This bar busts the shampoo bar myth that these products are drying!
Lasts: Up to 60 washes
Price: Around $12
Rinse away impurities with the weDo/ Professional Light and Soft Shampoo Bar. Fully vegan friendly, this shampoo gently cleanses hair of dirt and grime, giving a smooth finish.
Perfect for fine to normal hair types, the formula is made with 99.8% biodegradable, natural-origin ingredients. Organic olive oil and mineral green clay both condition and purify, leaving a lightweight, nourished mane.
Lasts: Up to 80 washes
Price: Around $20
Are you more willing now to try one, after reading these dry shampoo myths and facts? Let us know in the comments, below!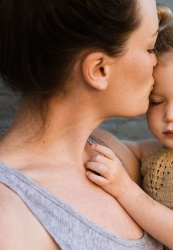 Latest posts by Diane Small
(see all)