By Diane Small
It's a fact that accessories can make or break an outfit. They can either catch the eyes of passers-by and invoke comments like: 'love your handbag!' or 'where did you get that scarf?' to looks that clearly express thoughts of: WTF?
Some people, like fashion icon Iris Apfel, are known (and loved) for their over-the-top use of accessories. But her huge personality and touch of eccentricity aren't shared by all of us. So, what are the rules for rocking accessories without looking too 'done'?
Well, there really are no 'rules' – your look depends so much on your vibe, and as Iris says, 'rules are meant to be broken'. But if you're not sure about how to really look great with accessories, we've got ten simple ideas to help, below – but maybe you'd like to learn from the Master herself, Ms Apfel, in this video!
1. Your Handbag Doesn't Have to Match Your Shoes
Got a favourite bag you use again and again? Choosing a handbag that matches your shoes isn't all that important. In fact, it would be better to choose a handbag that contrasts your shoe colour. The most important 'match' is that the bag and shoes have the same vibe: formal, sporty, etc, as shown with this tote by Stella McCartney below. 
2. Don't Wear More Than Three Big Accessories
Of course, it's possible to combine large accessories like huge wooden beads and bangles in a single outfit without looking over-the-top. But more than three looks distracting: you become more 'accessory tree' than woman! And when wearing big accessories, you they should match in terms of colour, material, and style – so for example, huge tortoiseshell earrings? Check. Wood bangles? Ok. Tortoiseshell belt? Great! Now…stop and keep the bag and shoes neutral. Dinosaur Designs are great for statement earrings. 
3. Wear Either Eye-Catching Accessories OR Prints
If you're wearing something with an eye-catching print, ensure the accessories are less, well, eye-catching. A good example is how this floral dress by Reformation, below, is offset by a nude shoe. Accessorize with a solid red bag, allowing the dress to really shine.
4. Don't Hide Collars Under Bulky Scarves
If your coat has a big collar like this faux fur number below, a huge scarf will ruin the look – and probably isn't necessary with such a big, cozy collar such as this vegan peacoat by Free People. However, if you are wearing a coat without a collar or with a small one, wearing a bulky scarf could just add some charm, as well as warmth! 
5. Avoid Black Shoes When Wearing Pastels
If you're wearing a full pastel outfit, you should opt for footwear in a lighter shade. A black shoe will ruin your entire look. A good example is how this ethical pink outfit by ME+EM is offset by white sneakers – they don't stand out too much from the pretty cotton-candy hue of the jacket and pants.
6. Don't Wear A Watch With Evening Dresses
A wristwatch will work best if you are wearing a sporty, urban, or business outfit. But most watches (with the exception of cocktail styles) won't match evening dress. If you own a quality vegan watch that you wear every day (such as the Omega Speedmaster, seen on Cindy Crawford, below) and want to pair it with an evening dress, you should consider adding a formal jacket (as she did) to make your outfit look more 'business formal'.
Image: Omega
7. Combine Ethnic Accessories with Neutral Clothes
If you are planning to wear large, beaded or multi-coloured ethnic accessories, you should stick to neutral-hued, simple clothing. Too many colours or textures can make your outfit look too busy – which can be a good thing if you're going for a full on Boho look!
8. Large Jewellery Isn't For Everyone
If your fingers are short, you should probably stay away from large rings – finer rings will increase the visual length of your fingers. If you're petite, huge jewellery may also 'swallow' you up. Do you work in a conservative office? Understated pieces of jewellery will convey a vibe of seriousness and professionalism. On the other hand, if your workplace is more creative, you can really let loose and express yourself with your accessories. Learn what works for your body type and professional context.
Image: John Hardy
9. Wear Matching Jewellery – If It's Small
According to some stylists, wearing a matching set of earrings, rings, and necklaces is a bit too much – but it also depends on the size of the individual pieces. If the necklaces, earrings, and bracelets are small, you can wear them together. In fact, they will accentuate your entire outfit and make it look elegant. But if it's all the same – think: red lacquer beads, bracelets and huge red lacquer cocktail rings – well, you should have a huge personality to pull this off.
Image: Melissa Joy Manning
Main Image: Iris Apfel on Facebook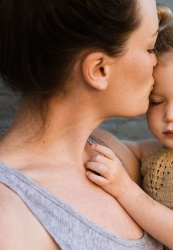 Latest posts by Diane Small
(see all)