By  Supriya Talupuru
After enjoying 5000 years of popularity in the East, Ayurveda is becoming a big beauty trend in the West.  A system of natural healing that originated in India, Ayurveda is designed to balance the body through the correct diet, exercise and skincare, based on your constitutional type, or 'dosha'. Don't know your dosha? Find out here whether you're vata, pitta, or kapha–or a combination of more than one.
But Ayurveda is more than approach to health – the English translation of this Sanskrit word is the "Science of Life" or "Knowledge of Life". Ayurvedic beliefs hold that every part of a plant is of sacred medicinal value. The basic ideology is the while nature has the solution, your body has the answer.
Here's a bit about the way the system works: every part of a plant has immense potential as a medicine. If a plant can be of such great value, imagine the true potential of our body. Like any machine, every aspect of our being comes together to achieve a higher good, but it is important that all the ingredients are 100% natural; a truly Ayurvedic beauty brand will not use synthetic chemicals of any kind.
When it comes to Ayurvedic beauty brands for  treating skin or hair, all elements of Ayurveda  come together to bring forth a unique experience.  Part of what makes Ayurvedic beauty products so wonderfully natural  is that all of the ingredients  have to actually be edible — this is truly an 'inside out' approach to beauty, and manufacturers will tell you their products are literally alive, thriving with cosmic energy. Another important element of Ayurveda is balancing  your dosha, so it's important to learn which you are.
Increasing numbers of beauty brands are using Ayurvedic beauty principles, but they're still a bit hard to find. Luckily, we've searched the web – and the world! – to bring you some of the best.
Launched  in 2002, this company represents top of the line luxurious Ayurvedic care. I've seen it move from fancy shops to become a more ubiquitous brand. They have a killer package that involves a complete care pack for three months prior to a wedding. This special package, which is a great shower gift, by the way, consists of Bringadi Intensive Hair Treatment, Kumkumadi Brightening Ayurvedic Scrub, and the Nalpamaradi Tailam Skin Brightening Treatment.The pack uses the power of 12 herbs to bring vibrancy to the skin and the powerful Nalpamaradi treatment has a similar effect on the entire body.
This Aussie company focuses on the original formulas as described in traditional Ayurvedic texts for many of their products. Here, old school recipes  meet gorgeous package design to create products that look great in the bathroom and feel great on your skin. For example, the  OmVeda Mahanarayana Tailam massage oil is made of 58 herbs – not only does it smooth the skin, but it also eases  joint pain. Traditionally, this oil is also used as part of an effective anti-aging ritual.
I love  this brand for their part in combining two dynamic sciences: Ayurveda and Aromatherapy. Look good, smell good and ergo, feel good. Their collections include only the finest, richest, rarest of oils, which counter itchy, dry skin and fight stretch marks. Their lush woody and headily floral fragrances are completely based on natural oils, and are an added pleasure to your daily beauty rituals. Our editor says she's obsessed with their Mogra and Rose Gold Moisturiser, which she said calmed the redness in her skin right down…and also smells divine!
A team of Indian  doctors helped to  formulate Arya Essentials' range of oils and creams. All products are strictly in line with the principles of  Ayurveda, nourishing your skin with pure, high-quality ingredients from nature. Ingredients include herbs like  ashwagandha and manjistha to reduce under eye circles and puffiness, while brahmi minimizes the appearance of fine lines and wrinkles. Their best seller, a Botanical Cleanser, uses the anti-inflammatory powers of turmeric to help calm red complexions.
Pratima has generated rave reviews for their sun care products. One of the biggest  winners from this line is actually the humble remedial Neem Healing Oil. Neem is fantastic for sensitive skin and skin that's growing intolerant because of pollution (personal experience shout out!). This oil infuses neem with other caring ingredients like lavender, sandalwood, and basil. You can use it for multiple things like treating a prickly heat problem and soothing inflammation of the skin. One bottle has multiple uses – but there are plenty of other great products in this Ayurvedic beauty range to try!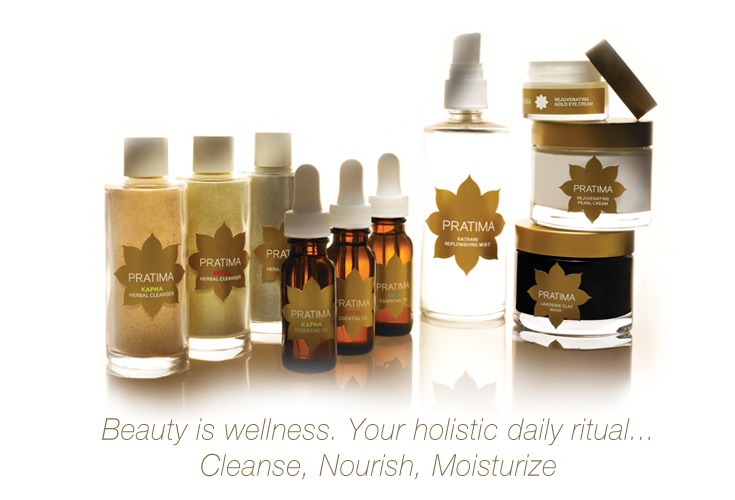 Sundara was designed to heal the body and mind, and has a strongly spiritual element: in fact, the owner even creates all her products in small batches, by hand, and chants  ancient Vedic mantras while doing so. The products are gentle, and contain Ayurvedic herbs that can help hair growth, rosacea, eczema and psoriasis.
Outside India, this nifty cream is still something of a secret, which is unfortunate because of how many ailments it can treat. I've used it as a cream to recover from mad sunburns to clearing up a building UTI to calming my skin down and healing cracked feet. This Ayurvedic preparation is very economical for all the amazing benefits it contains. Also, the best lip cream I've ever used. I know an ex-smoker who used Kailash Jeevan to revive his skin back to a  healthy pink again.  I heart KJ!
After traditional beauty products ruined  her skin, Sonia Lloyd was inspired to start her own Ayurvedic beauty brand to help heal her complexion. (needless to say, her epidural woes have since subsided). Today, her line is comprised of a variety of products for both the skin and hair. The natural  ingredients include  rose  water, green clay, neem oil, jasmine essential oil and more.
Jiva Apoha was inspired by India but born in New York. The brainchild of Brooklynite Angela Shore, the range consists  solely of Ayurvedic quality oil blends for both face and body. Answer their online questionnaire and you can get your own personalised  versions, but most customers start out with the  balancing and replenishing  Sundara (Beauty) Face Oil.
The secret behind good health and a radiant beauty is to identify and to balance your specific Doshas. Ayurveda Pura help you to determine your unique Doshas here and then they've created a comprehensive range of skincare, Holistic Essentials, which have been expertly prepared in the UK with natural ingredients that are free of SLS, artificial perfume, parabens and animal products.
Related articles across the web
This site uses affiliate links with brands we trust, and if you make a purchase using a link, we may receive a commission.
Did you enjoy this post? Want to show your gratitude? Please support us on Patreon!