By Chere Di Boscio
Syria today isn't associated with luxury, unfortunately – but it should be. It's the birthplace of civilization, and has played an incomparable role in the history of mankind, bringing us agriculture, metallurgy, the first alphabet, religions, philosophies – and beautiful fabric making traditions.
Syrian born couture designer Rami Al Ali has long focused on the latter aspect of his homeland. In fact, fabrics and fashion has fascinated him since childhood, when he first became aware of the power of style and the confidence it brings.
To pursue his interest in fashion, he joined the College of Fine Arts in Damascus in 1991 to study Visual Communications, and five years later he designed and produced his first ever fashion show for his final graduation presentation.
The enthusiastic reception of his show led Al Ali to decide to move to Dubai, where demand for slow luxury fashion is huge, and in 2000 the Rami Al Ali Couture brand was founded.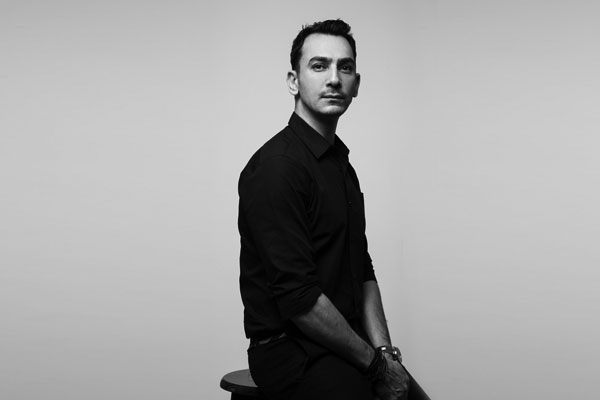 Whilst in Dubai, the designer made a name for himself by dressing members of the opulently wealthy royal families of the Middle East, as well as global celebrities and high-budget brides. But his big break came in 2009, when he showcased his Spring/Summer couture collection on the runway at Rome's AltaRoma couture week.
This was the first time Rami Al Ali engaged professionally with the European fashion media, and he was the first Dubai based Arab designer to be part of six consecutive shows taking place during this prestigious fashion week that showcases slow fashion.
His sleek, beautifully tailored designs caught the attention of major stars, and he has since dressed the likes of Beyoncé, Kelly Rowland, Jennifer Lopez, Kerry Washington, amongst others.
This further success took him to Paris, where he debuted his first couture collection in January 2012, demonstrating his skill for intricate detailing and eye for exquisite materials to the fashion elite. Today, Rami Al Ali continues to showcase two couture collections annually in the French capital each season, and he has recently added a Bridal Collection to his couture work.
I was lucky enough to catch the renowned couture designer Rami Al Ali for this interview about his views on sustainability, where I learned about his dirty habits, his elephant (mis) adventures, and his love of Natalie Portman.
Our Exclusive Interview with Couture Designer Rami al Ali
What's the biggest change you've made in your life to be more eco friendly?
I wouldn't say that I have made any one big change, but I am much more eco-aware than before which reflects through my lifestyle choices. I make sure I reuse plastic bags, keep the lights off when I'm not at home, pay my bills online to avoid using too much paper and other small things that I think make a difference on a larger scale.
What's your greatest eco sin?
I don't recycle.
How important do you think it is to eat organically?
Organic food is much more nutritious which makes eating organically very important. I think people tend to stay away from this because of how expensive it can be to maintain an organic diet; however, foodies like myself will know that organic food has much more flavour and stays fresh for longer – so it is worth the extra cost.
What's your favourite place to be in nature?
I love travelling to places that have beautiful green landscape, as this is something that Dubai lacks. My recent trip to Thailand was exceptional, and while I didn't quite get along with the elephants there, I loved the jungle hikes and white sandy beaches.
Who is your favourite 'green' celebrity?
My favorite green celebrity is Natalie Portman. From her vegan footwear line to her recycled platinum jewellery, she promotes an eco-friendly attitude through fashion.
Do you have any sustainable fashion or grooming brands that you'd recommend?
I don't have any specific brands that I prefer to use, but The Organic Shop next to Oasis Centre in Dubai has some great organic products that are both affordable and very effective.
What's your earliest memory of the natural world?
The part of Syria I grew up in was more of a desert landscape – similar to the UAE – so my earliest memory of the natural world is when I first saw the sea. This was the first time I remember being interested in nature and all its elements.
What about nature inspires you?
My summer 2017 collection was partly inspired by the love of cherry blossoms so beloved by the Japanese. I borrowed the textures, the colours and the lightness of the cherry blossom season to suggest the flowers through handmade embroideries and silk petals.
Finally, how do you think we can change people's behaviour to be more sustainable?
I think the best way to change people's behavior is to make it seem like less of a sacrifice and more of a gain. Many people don't bother being eco-friendly because they think it takes too much effort and requires them to sacrifice a convenient lifestyle. But if they see that what they're gaining in return is far more beneficial, I feel they would more easily make the change.
Latest posts by Chere Di Boscio
(see all)