Waterless beauty products are better for you, and better for the planet. Here's why
By Gina Gambhir
What on earth are waterless beauty products? you may well be asking. And I get it. It seems counter-intuitive. After all, most beauty products – from creams and shampoos to shower gels and serums – are, you know, WET. So, how could they be waterless?
The truth is, water is an integral component of our beauty and skincare products. It's often listed as 'aqua'- its alter identity in the beauty world. In fact, you may be surprised to know that most beauty products can contain up to 95% water! Yet, most experts agree that its common purpose is to act as a filler. As a consumer, you may be wondering why you're paying a small fortune sometimes for what is basically a whole lot of H2O, and you may also be wondering how effective a beauty product can be if it's mainly 'aqua'.
Asian Origins
South Korean women started asking themselves such questions. And that's how waterless beauty products were born. They understood that the elimination of water from beauty products allows for a higher concentration of all the good stuff, like natural oils, botanicals and active ingredients. South Korean women swear they get better results with waterless beauty products. And the word has spread!
And get this: a common drawback with water-based formulations is that it makes it possible for waterborne bacteria to contaminate the whole product. The result? A need for loads of chemical preservatives. But eliminating water reduces the necessity of both preservatives and emulsifiers, making way for more potent and concentrated ingredients that your skin craves. 
Since chemical preservatives are usually the prime trigger for skin allergies and irritations, waterless beauty products are perfect for sensitive skins. Research supports this, and shows that the use of pure, natural botanical oils (rather than water-and-preservative skincare) tends to have anti-inflammatory, antibacterial and soothing properties. There's a good reason for this, as we shall see.
Why Waterless Beauty Products Are Better For Your Skin
The surface of your skin is lined with natural oils – also known as protective lipids. These act as a barrier to water loss. Prolonged exposure to topical water-based products strips away these vital oils, allowing your skin's moisture to escape, inevitably leaving your skin feeling dry.  
To add to this, water molecules are actually 1.5 times larger than your skin pores. What this means in terms of hydration is that these molecules actually impede your skin's ability to absorb moisture. The good news is that with waterless beauty products, the molecular size of the oil lipid content is similar to or smaller than your skin's pore size. This enables the waterless beauty products to work better, resulting in deeper absorption, with the promise of more noticeable results. 
In short, waterless beauty products are simply better for your skin, better value for money (since they're not using water as a filler), and are usually free of nasty chemical preservatives.
But these innovative products aren't just good for your skincare routine. They're good for the planet, too!
Saving Water, Saving The Planet
It's estimated that by 2025, 5 billion people – more than half the planet's population – will be affected by water shortages. As research continues to highlight water as the 'new luxury', leading beauty and skincare brands are being urged to think beyond their conventional paradigms. There is a shift in purpose as experts look to create waterless beauty products that can be skin friendly, as well as conserving our earth's water supply. 
With waterless beauty products, we can look to greener pastures as formulation design goes by the ethos; less is more. The more concentrated the product, the less the consumer is going to need, which means the product is more likely to last longer.
Additionally, taking out the water means reducing the weight and volume of a product. That translates into reducing the packaging size and type. Water-based products are wet, of course, and need waterproof packaging, like plastic. Some waterless beauty products, on the other hand, can simply be sold wrapped in paper! Since dry products are lighter, that means that when transported, there's less CO2 to contend with. It seems almost too good to believe, but check out the shampoo and conditioners, for example, in our selection of the best waterless beauty products, below.
We're loving this trend, and sincerely hope that for the sake of our skin -and the planet – it catches on globally, just as K-beauty has!
5 Of The Best Waterless Beauty Products
Featuring hemp-derived, broad spectrum CBD, PURR Skincare is designed without added water.
There are plenty of products to choose from this brand, including serums, creams and balms. Our favourite, though? Their silky, soothing hand and foot cream. It will leave you with pampered skin that truly locks in moisture. Added essential oils of bergamot, eucalyptus, pine, fir and cedar make this – and you – smell amazing, too!
Rich in coconut oil, cocoa butter and vitamin B5, this unique hair conditioning formulation is the epitome of Ethique's product versatility. Bonus: You can use this solid conditioner bar as a moisturising shower gel, too!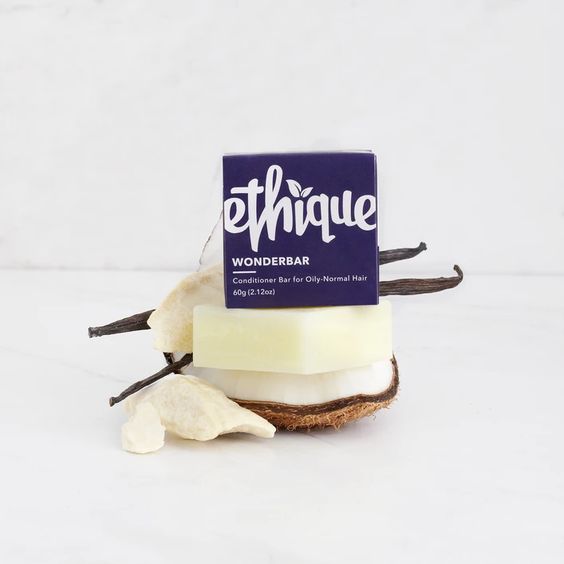 Let the festive mood reign the season with this elegant hue of brightness! Pinch of Colour is one of the world's first waterless beauty brands, creating waves of change in the waterless beauty landscape. We love this matte hue, called Sophia. It packs a bold punch, and is perfect for making a statement!
The waterless beauty product Clockface mantra is simple: Cleanse, Hydrate and Nourish. 
Their powerful skin balm-to-oil cleanser is the perfect way to melt away makeup and pollution. Its richly concentrated oils also work deeply to restore the skin's natural balance as well as repair and heal any skin damage.
Looking for the perfect waterless anti-ageing beauty product? Plant-based squalene, vitamin C and rose oil combine in this intense facial oil to combat free radicals and restore balance to your skin. It's pure enough to drink, too!
Shampoo bars are having a moment! They're easy to pack for travelling, they don't come in nasty plastic, and they work just as well as the liquid stuff.
Morrocco Method's cruelty-free shampoo features concentrated castor oil. This stimulates hair growth, eases inflammation and dandruff, and brings more circulation to the scalp.
Have you ever tried waterless beauty products? Did we miss any brands you love? Let us know in the comments section below!