There's no doubt that Korea is a beauty hotspot right now! So why not try some natural Korean beauty products to see what the fuss is about?
By Diane Small
Born and raised in Seoul, and still radiant after having four kids, former tech CEO Vicky Lee is stunning. So it's no wonder that she's frequently asked about her beauty routine and lifestyle, and what she does to achieve such a youthful appearance.
It's easy to find out: after deciding to ditch her day job running a software company in Silicon Valley, Vicky now spends her time providing expert comment and advice to women on a global scale, detailing her Korean beauty secrets through her blog, Sorabelle.com. She's also proud to demonstrate to her followers just why Korea is one of the top countries in the world for beauty.
As any beauty addict knows, Korean products have taken the world by storm recently. The secret of their success? A mix of the latest technological advances and ancient wisdom used to optimise skin's appearance and help us achieve that coveted glow we all so desire.
Always at the forefront of skincare innovation, the Korean philosophy focuses on plant based ingredients, like bamboo and ginseng, which have been used for centuries in traditional oriental medicine. The Koreans think of cosmetics as nourishing foods for the skin, so there is also a strong emphasis on quality of the extracts used. Only the very best parts of fruits, flowers, and roots can make it into their precise cosmetic formulations.  
Here below, Vicky shares her favourite natural Korean beauty products and offers a few beauty tips, too!
All Natural Korean Beauty Products You'll Love

One brand that exemplifies the very best elements of the Korean skincare philosophy is Vant 36.5. Adored by Korean celebrities, this environmentally-friendly brand is renowned for its great base products.
In addition to Amazon, several Whole Foods Markets in New York City and New Jersey are now offering VANT 36.5 along with other K- Beauty brands, as their products are formulated only with the best quality all natural, non-GMO ingredients.  
A high SPF is essential to anyone who wishes to protect their skin from the signs of aging, and this one, with a factor of 50, does the job well!
Red ginseng, which is often found only in luxury Korean skincare products is known as the most beneficial and high-end natural Korean extracts. Commonly referred to in Korea as the "treasure from the Orient", red ginseng is highly regarded for its collagen-boosting and skin-firming properties which help to prevent premature aging.
Although ginseng is cultivated in various parts of the world, the quality of Korean red ginseng has yet to be surpassed. This is because of the very specific soil conditions on the Pacific peninsula of Korea which allow Korean ginseng to produce more than twice the amount of saponin content- the healthy component that gives the extract its powerful anti-aging properties.
My absolute favourite red ginseng product is the extremely luxurious Donginbi Red Ginseng Daily Aging Preparation Essence, a high-end treatment that uses the roots of six-year-old ginseng plants. This product is highly effective, as the older the plant is, the more concentrated its extracts, and the more powerful the saponin content in the roots.
At around $100, this essence does not come cheap, but is a worthwhile investment considering its effective results.
The very latest trend in organic Korean beauty is fermentation. It is a process that minimises nutrients and divides them into smaller particles that can be better absorbed by the skin. Fermented ingredients help fight against the signs of premature aging, while hydrating and nourishing skin.
The fermentation of ingredients also helps to remove harmful bacteria, which makes fermented products, like the SU:M37 Full Energy Supply Eye Cream, suitable for even the most sensitive of skin types.
Another brand that's great for natural ingredients is Belif, who refuse to use any artificial fragrances and dyes in their products. Their True Cream Aqua Bomb, which contains raspberries and oats, has quickly achieved a cult following for its gel-like texture that deeply cools and hydrates the skin without leaving an annoying greasy residue behind.
This product is now so loved in the West, it's easy to find at Sephora, Ulta, and other online stores.
Established in 2000, Innisfree calls itself Korea's first natural cosmetics brand, and many of its ingredients are inspired by the natural beauty and resources of Jeju Island like volcanic clay or green tea.
Though many of the brand's flagship products use ingredients sourced from Jeju, like green tea grown on an organic farm, not all of them are vegan, so make sure you check the labels if that's important to you.
Got dry skin? You'll love The Peach & Lily Overnight Star Sleeping Mask! This is a rich night cream packed with antioxidants, peptides, and brightening ingredients that help you achieve maximum glow with minimum effort.
As you probably know, when we sleep, our bodies go into reparative mode, and our skin is no exception. This luxurious mask gives that process a boost, thanks to the use of various plant-based ingredients such as Black Ginseng Extract, Centella Asiatica Extract, Jojoba and Macadamia Complex.
I just love multifunctional products like this! Not only is it a hypoallergenic cleanser, but it also transforms from a sherbet-like balm texture into a smooth facial oil when you apply it to the skin. Developed to remove all impurities, even the most waterproof makeup, this cleansing balm also gently exfoliates without stripping the skin.
Unlike many natural Korean beauty products, this line is vegan friendly, and is also cruelty free.
You don't have to give up on your usual beauty routine to enjoy all natural Korean beauty products, especially if you know which brands to look out for.
Do Natural Korean Skincare Products Work?
We all know how frustrating it is to try skincare routines that promise so much but offer nothing. According to one skincare guru, this routine is an excellent example of Korean beauty standards. Many people who have tried this routine have also enjoyed an unbelievable skin transformation.
One of the misconceptions that surround this routine is that it is expensive. Although you will spend a significant amount, the benefits that the routine offers are worth the money that you pay. And if the success of these brands is any indication, we're probably going to see more all-natural Korean beauty products on shelves soon.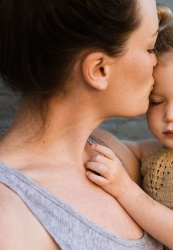 Latest posts by Diane Small
(see all)