By Sophia Hussain
Pink is the ultimate feminine hue that is synonymous with les printemps. Best of all, it suits every skin type: basically, the darker your skin, the darker the pink you can use.
No matter what you skin tone, enhance your beauty in these pretty pink hues – inspired by satin ribbons, sweet candy, blooming flowers, and graceful ballerinas.
Here are our top eco-beauty picks for spring makeup to help you embrace pink this season with perfection.
Satiny Eyes
PIXI's Fairy Pink solo eyeshadow in this satin pink hue has a silky texture that reveals a delicate "fairy dust"-like iridescence. To use, just Sweep Fairy Pink across the eyelids to allow the sunlight to catch the reflex shimmer, or dot on your outer eye corners to add a hint of pink glam and to widen the eye. Free from parabens and fragrance, Fairy Pink contains vitamins C and E, jojoba oil, and Shea butter.
Get it here.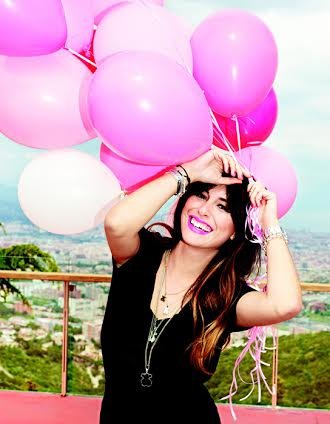 Rosy Cheeks
Rosy cheeks are a must this spring, and Lily Lolo has a chic natural mineral, matte loose-powder blush which comes in a cute sifter pot. Ooh La La is the ideal rosy pink hue to accentuate your cheekbones. Gently shake the sifter pot to release the blush powder, then dip the blush brush (or a cotton ball) and starting applying the hue from the apples of the cheek, extending slightly above the brow bone to create a natural flush.
Get it here.
PHB also make a wonderful mineral based blusher, and of course, all the blushes we feature are free from parabens, fragrance, parfum, and chemical pigments. We love Petal, below, for a soft look.
Candy Lips
This is the easiest place to add some pink to your look!
Lippy Girl lipsticks are vegan friendly with a hot-pink cute girly motif. The "P-bomb" lipstick – a risqué name for this candy floss pink hue, is a sugar-free indulgence too. A few swipes of this moisturising lipstick leaves a smooth cream-finish pout. The lipsticks are also gluten-free and contain organic certified ingredients including: castor seed oil, orange peel oil, and Shea butter.
Get it here.
For a deeper pink lip, go for one of Essential Care's all natural lipsticks. We adore Rose Parfait and Marshmallow. Of course, these lipsticks contain natural oils like Shea butter and no harmful chemicals at all.
Ballerina Pink Nails
There are plenty of brands we love for pink nails, including T.LeClerc, which is a hidden French pharmacy gem with their luxe line of candy colour nail lacquers. Rose Gourmand is a pretty ballerina pink hue that exudes elegance. Apply two coats of this fast-drying hue to achieve a high-gloss luster for a week (or two with an added top coat shield). Fortified with vitamin E and biotin, the lacquers are free from harmful chemicals including: parabens, phenoxyethanol, formaldehyde resin, toluene, dibutyl phthalate, and camphor.
The same goes for Priti NYC, which offers a wonderful range of shell pinks this season, especially in their Bridal Collections. Just take a look at all these delicate, chemical free shades!
Get it here.
Wondering where to buy any of these wonders? Try Eco Diva Beauty in Europe and Fresh Faced in North America.