By Diane Small
Celebrity hair makes news. From Wayne Rooney's hair transplant to Britney's hack 'n' chop breakdown, we're all keen to know what the rich and famous are doing with their barnets – and no one knows about that more than Sean James.
As a hairstylist to many of Hollywood's A-list stars including Paris and Nicky Hilton, Kim Kardashian and many more, hair expert Sean James knows how to be on the cutting edge. We went behind the scenes and asked Sean to reveal his secrets for how he gets celebrities' hair looking so good,  and his tricks for strong, healthy and gorgeous hair.
What are the top 3 celebrity – inspired hairstyles right now in your opinion, and what type of hair and face shape do they work for best?
I'd go with the classics. A great  look for long hair would have to be Kim Kardashian's top knot. It's incredibly smooth, shiny and usually done with a centre part. Also, the twenty-somethings in other popular reality TV shows have inspired new hairstyles and dominated the look for long hair. It works with almost any face shape, depending on the length of the layers around the face, and you can wear it loose and flowing, or up in a chignon. To get this look, use a 1 ½" barrel curling iron and blow-dryer – see the video below for a tutorial.
A favourite medium length hairstyle would have to be Jaime Pressly's classic bob, as seen on the cover of Health magazine. For this style, you should have a round or heart shaped face. Carey Mulligan's longer, looser bob adds a youthful alternative to this look. I also like doing easy updos for medium hair, such as taking 2 sections from the left and right, then rolling them together and clipping in the middle.
Finally, for young and old we are looking at Jamie Lee Curtis'  short, 1966 "Rosemary's Baby" Vidal Sassoon short cropped look. It works for women of all ages, but is best on those with a petite face. To perfect this look and to keep  it looking modern, make sure it is heavily textured and choppy.
How do you protect your celebrity clients' hair from damage caused by the constant blowouts and color treatments?
I recommend a strict at home hair care regime. It's important that all of my clients take home the correct shampoo, conditioner, treatment, and styling products in order to maintain and re-create their styles at home.
What are some ways to keep hair looking fresh and clean between washes?
The best way to keep hair fresh in between washes is to use a dry shampoo, which will eliminate oily build up. There are many brands to choose from. Simply spray in and brush out. You will find it adds volume as well.
What are your tricks to making highlights look believable?  
With highlights, I like to go for a really natural look, not too chunky, but not too fine. I adapt the stroke of the brush and technique according to each client's specific hair type and texture. I like the hair to resemble that of a teenager who has spent her summer at a beach house. It's something I adapted from my childhood in Australia.
Editor's Pick: If you're going to add highlights, make sure your hair dye is an all-natural one. We have a great list here, but a reader favourite seems to be Herbatint, which you can buy online here.
Any final predictions about hair trends?
Yes! Expect to see a lot more of unusual colours. Mark my words!
Editor's Picks
All natural and based on Ayurvedic principles, this formula contains fragrant  herbs like Basil and Hibiscus that effectively cleans and nourishes the hair from the root to the tip. Peppermint Oil helps blood circulation and revitalizes the hair, whilst Almond Oil and Coconut Milk work towards strengthening the hair strand by strand, thus reducing hair loss.
Protects while creating body and bounce — and safe for color-treated hair, also allows hair to achieve volume and vitality. Lemongrass and Green tea create body, volume and bounce by balancing and removing excess oils from the hair shaft, without compromising the integrity of the hair. Ungurahua oil is rich in Omega-9 and helps to restore, heal, moisturize and strengthen hair follicles and shaft.

Nothing works harder to hydrate dry, lifeless hair than pure argan oil, and this beautifully rich hair mask has it in spades! Leave it on overnight for badly damaged locks.
This brand makes a great, fully organic hair powder that's perfect for both men and women who want to refresh their hair between washes. You can find it here.
Main image:  555pictures.com
All other celeb images: Wikicommons
Paris Hilton image by  Greg Hernandez
Interview Courtesy of Beauty Press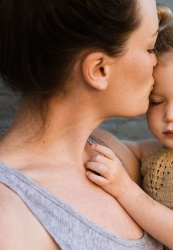 Latest posts by Diane Small
(see all)
This site uses affiliate links with brands we trust, and if you make a purchase using a link, we may receive a commission.
Did you enjoy this post? Want to show your gratitude? Please support us on Patreon!