From perfumes to hand creams and beyond, who wouldn't love these natural rose beauty products?
By Sophia Hussain
Tending to our beauty regime should be a wonderful ritual, not a chore. And natural rose beauty products allow you to experience absolute bliss every day, thanks to the power of the most gorgeous blooms in the world!
Did you know that using the rose – in the form of rose water, rose oil and even the petals from the flower – is a centuries-old beauty secret for achieving ethereal, glowing skin? Aiding skin cell regeneration, soothing dry or sensitive skin and reducing redness are just a few miracles this gorgeous flower can perform.
Roses appeal to us for good reason. They carry potent health and beauty benefits! Here are but a few, below.
The Benefits Of Rose Oils On The Skin & Health
1. Offers antioxidant activity
If you look at essential oil antioxidant values, you will find rose within the top 10. When topically used in skincare, rose oil offers anti-aging advantages. Its antioxidant activity can lessen the formation of deep wrinkles, fine lines around the eyes, and discolouration.
2. Can help boost estrogen 
Perimenopause, which means "around menopause, is defined by hot flashes, trouble sleeping, mood changes, and decreased sexual arousal. The natural decline in reproductive hormones is believed to be a major cause for many of these.
Japanese scientists tested 10 different essential oils on women to see what effect, if any, they had on salivary estrogen levels. Rose otto and geranium boosted the levels when compared to control. Interestingly, these two share similar chemical profiles.
The other essential oils, including lavender, jasmine absolute, clary sage, ylang ylang, frankincense, neroli, orange and roman chamomile, all failed the test.
3. May protect against skin cancer
Keratinocytes, which are also known as basal cells of the skin, are responsible for making keratin. Too much activity can lead to skin cancer.
The waste water from distilling rose oil was found to have an antiproliferative effect on cultured human keratinocytes, in a dose-dependent manner. What that means in practical terms is: spraying your face liberally with rose water mist may actually protect it from basal skin cancer.
4. Reduces skin inflammation
In one study of the effects of essential oil of rose on skin inflammation, it didn't have an anti-inflammatory effect. But the good news? Rose absolute did. Since this is the most common rose ingredient in skin creams and serums (as it's cheaper to produce), it's very likely that the rose based potion in your bathroom is reducing redness in your skin.
5. Kills acne-linked bacteria
At a concentration of just 0.25%, lab studies have found that rose essential oils "completely killed" Propionibacterium acnes bacteria after 5 minutes.
The root causes of pimples and blackheads remains a bit of a mystery, but it's well-known that the presence of P. acnes bacteria correlates with higher inflammation and redness. So in short, the less of it on your face, the fewer your breakouts will probably be.
Indeed, the women in North Africa, the Middle East, Asia, and Eastern Europe have been using roses for their anti-ageing, anti-inflammatory and aromatherapy qualities throughout the ages, and now you can too, with this wonderful selection of natural rose beauty products I've curated here for all your needs, from skincare to fragrances. And of course, everything I've selected is all natural!
The Best Natural Rose Beauty Products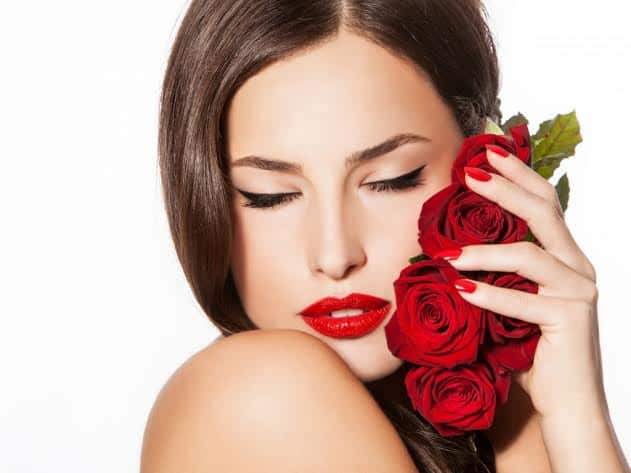 ROSE FRAGRANCES
Ethereal and eternally romantic, this sophisticated perfume smells as good as its name sounds. The velvety scent of rose is combined with soft floral jasmine, peony and cassie flower. The sweetness of the florals is offset by ambrette seeds, palisander wood, and a dab of musk. It's one of the most elegant natural rose beauty products here!
Price: $62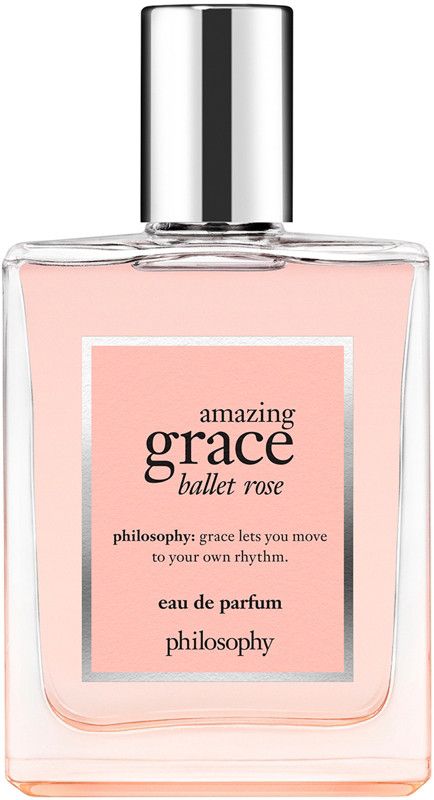 Conjure up sultry Persian nights with this lush, exotic scent by Pacifica. Based on only natural ingredients, this light, soothing scent is classically feminine. It's formulated without parabens, phthalates and propylene glycol, and is made in small batches using non-GMO corn grain alcohol.
This is a delicate, gentle, one-note perfume that suits rose lovers of all ages.
Price: $16.50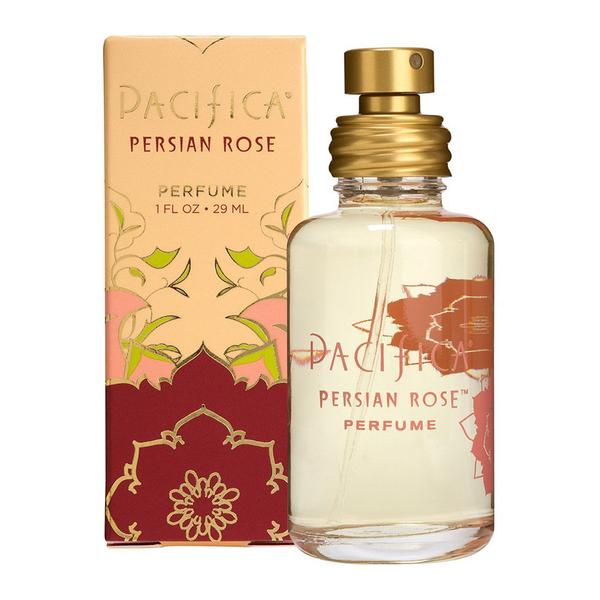 ROSE FACIAL CARE PRODUCTS
How would you like to go to sleep inhaling the natural essence of Bulgarian roses? If you use this lightweight, ultra-hydrating serum at night, you will! It's made with rich organic rose oil to help restore skin back to a dewy, youthful appearance immediately. Perfect for all skin types, this is one of those must-have natural rose beauty products we all need to try!
Price: $18

Did you know that there are 30 rose blossoms in each tube of these creamy concoctions? Of course Dr. Hauschka Rose Day Cream quenches dry skin with  precious extracts of rose petals and wild rosehips, which help to balance the  skin and retain moisture. No wonder it's a firm favourite with the likes of Gwyneth Paltrow and Madonna.
Price: $45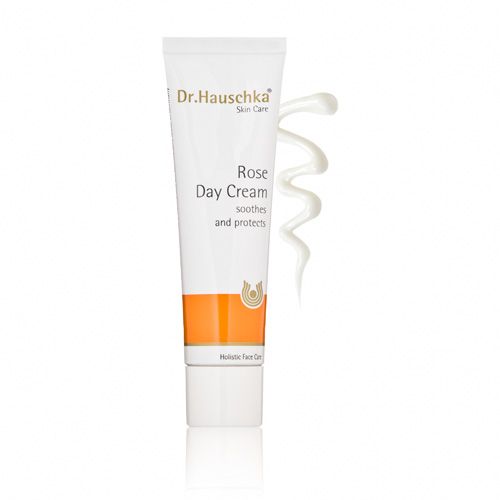 Based on 100% pure organic rose water, this hydrating and toning facial mist is the perfect companion for a long flight, a hot day, or dry rooms in winter, when the radiators are on full blast. It works on all skin types, and is a favourite with the brand's founder, supermodel Miranda Kerr.
Since, as above, we mentioned that the very scent of roses can affect your hormones, this is one of the best natural rose beauty products for women going through perimenopause or menopause. Helps cool those hot flashes, too!
Price: $35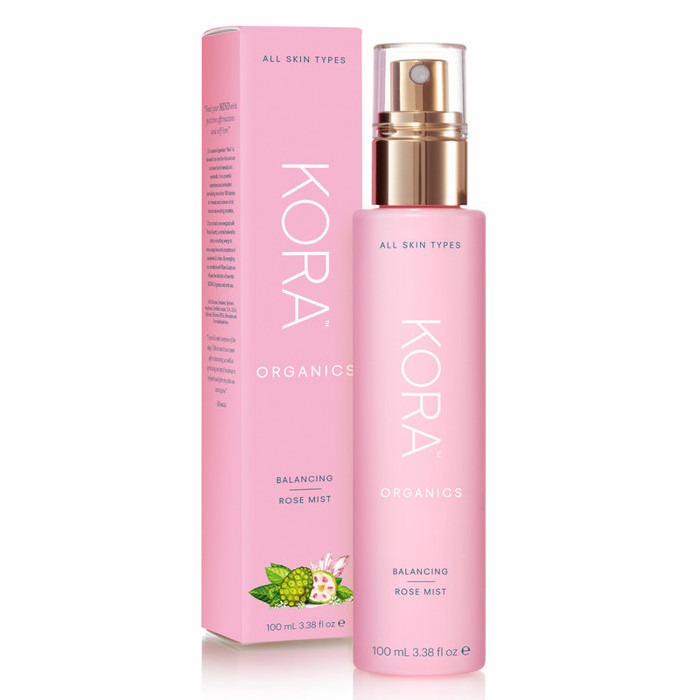 ROSE BASED BATH PRODUCTS
Make your hair smell like a garden in springtime with Flora & Curl's Organic Rose & Honey Cream Shampoo!
This is a luscious hair wash that's rich in organic rose flower water and honey. There's also Pro-vitamin B to hydrate dry hair and hibiscus and other botanical extracts to deliver nutrients to the hair shaft.
Price: $22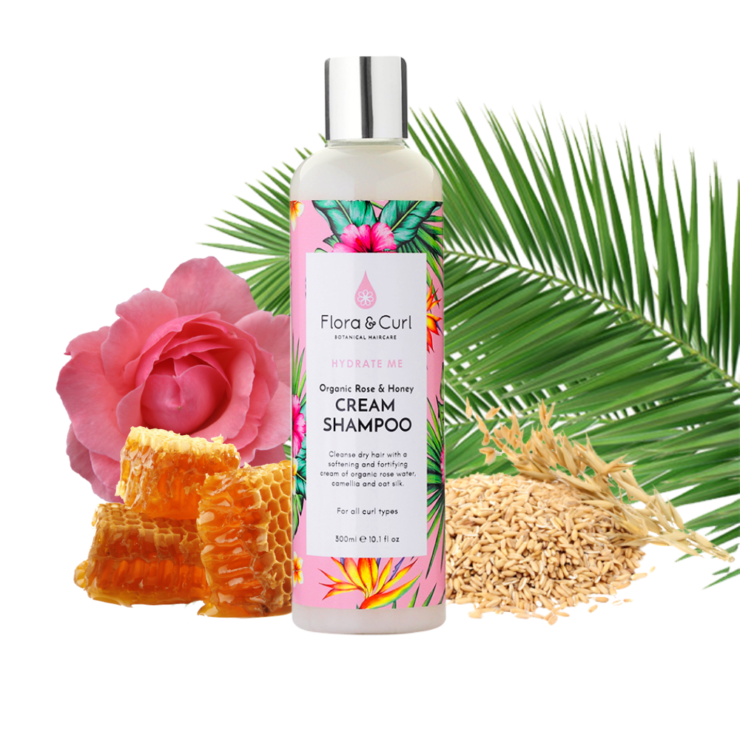 This gorgeously rich oil goes right into the bath water, transforming your humble tub into a cauldron of heady aromatherapy. When you emerge, you smell like a garden in bloom!
It moisturises and protects the skin, keeping it petal-soft, too. Ren is actually "loco for roses", and produces wonderful Moroccan Otto Rose Facial Wash, Body Wash, Body Cream and more.
Absolutely free of harsh chemicals and rich with rosy fragrance, no wonder all of Ren's Rose based beauty products get 5/5 from many reviewers on Amazon, as well as a big thumbs up from Eluxe!
Price: $48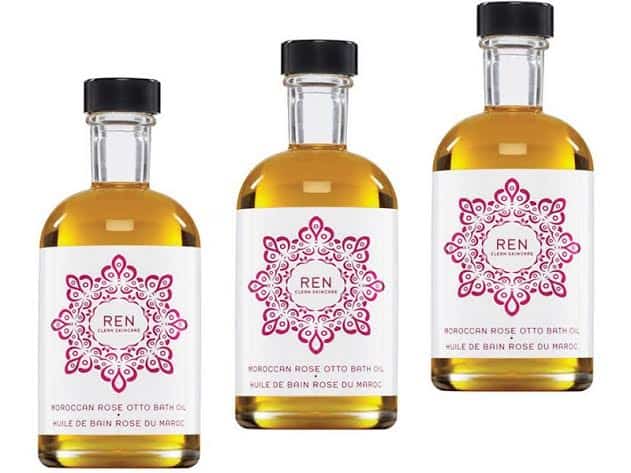 EcoTools Scented Soap Roses are a great addition to any bath experience. Flake the petals to scatter luxuriously in your bath. Petals will dissolve in water as soap, leaving skin clean and refreshed.
Price: $6.99
ROSE BASED BODY CARE PRODUCTS
This rich blend of exquisite ingredients contains Indian rose to deeply hydrate the skin, and to restore balance. This intense, creamy formula is quickly absorbed and protects your hands and body from the harsh conditions they're exposed to on a daily basis. The combination of plant based oils and vegetable glycerin is guaranteed to leave your skin feeling soft and rejuvenated.
Price: $34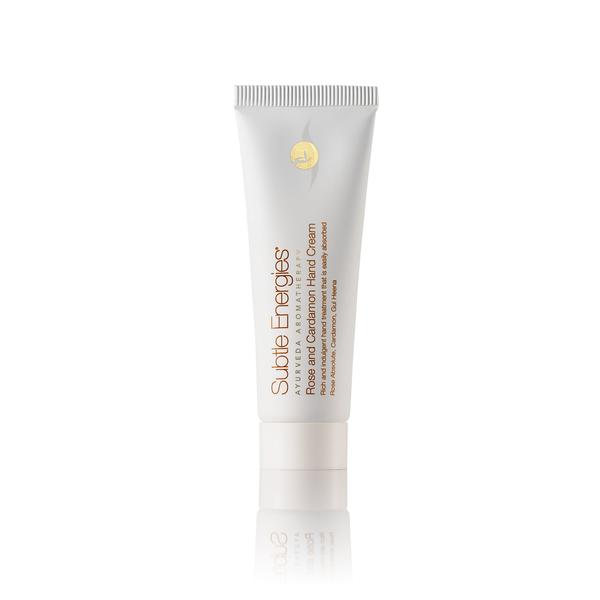 Weleda's  wild roses are grown organically in Germany and their rose absolute essential oil comes from Turkey. With three tonnes of rose petals in just  one litre of essential oil, that's a whole lot of floral goodness working hard to keep you whiff-free (and deliciously scented, too!)
Price: $15
This deeply moisturizing and conditioning body cream is infused with geranium, shea butter, evening primrose and, of course, fresh-smelling rose to eliminate dryness and soothe irritation. Essential fatty acids encourage rejuvenation at a cellular level, and this is perfect for all skin types, too.
Price: $57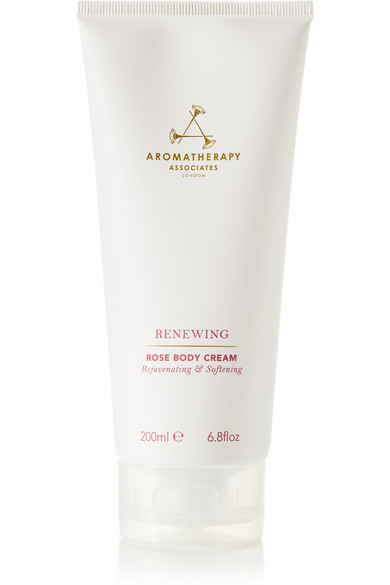 OTHER ROSE GOODIES
Oh, how we love this! It's one of the most multifunctional natural rose beauty products!
Smith's Minted Rose Lip Balm Tin by Rosebud Perfume can be used as a lip balm, blusher, or even an aromatherapy treatment!
It's known for imbuing moisture, adding gloss, and emitting a rosy, pepperminty scent, with its "Trade Secret" essential oils. Apparently, you can even dab a bit on you temples to help relieve headaches and tension!
Price: $7.99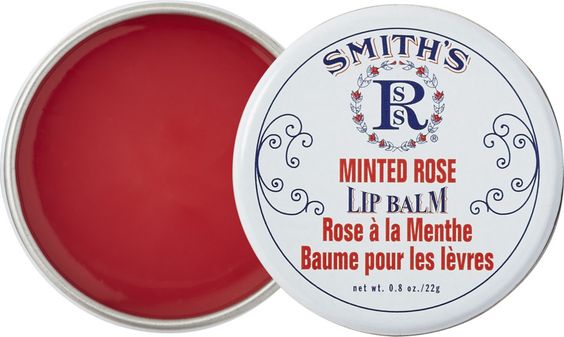 Rose lovers can now get a bunch of natural rose based beauty products delivered to their door once a month! In each Rose Post subscription box, you will find a selection of facial mists, soaps, creams, serums, or perhaps even perfumes or scented candles in each box.
The brand delivers to the USA and Canada both. Each box features 3-5 full size rose-infused beauty and skincare items featuring clean, cruelty-free, plant-powered, rose-based ingredients. 
Price: $47 a month for an annual subscription. A one off trial box is $55
Non-branded images and main: Dr Hauschka. All other images from the brand websites
Latest posts by Sophia Hussain
(see all)