Need a guilt-free holiday in a tropical paradise? Check out the greenest Caribbean hotels for some ideas!
By Diane Small
Ethically and environmentally, the Caribbean has a mixed but generally dark history. Colonialism brought monoculture crops – namely sugar, but there was also some cotton, indigo, rice and coffee  – which destroyed much of the indigenous flora and fauna, and as many know, slaves were brought in to farm those crops.
Eventually, colonialism ended and slavery was abolished, but the destruction of the land by monoculture farming practices took much longer to overcome. Mass tourism from the United States and investment by large hotel chains didn't do much to improve the restoration of native species or improve the livelihoods of local people.
Today, however, many hotel owners are rethinking how they do business, and are planting organic farms, instigating wildlife conservation efforts and launching social programs to stimulate local businesses and economies.
Here's a list of what we think are 5 of the Greenest Caribbean Hotels that are putting forth  some of the strongest efforts towards making tourism on these beautiful islands more ethical and ecological.
5 Of The Most Sustainable Hotels In The Caribbean
Belle Mont Farm is a unique offering. It's one of our greenest Caribbean hotels. And it deliberately set out to form a community amongst  visitors and locals.
You'll find the hotel nestled amongst 400 acres of organic farmland and tropical rainforest. Or as the farm likes to describe it, "an edible landscape".
Belle Mont Farm prides itself  on being able to provide guests with organic, locally grown fruit and vegetables. They're delivered directly to the doorsteps of the luxurious boutique rooms each morning. As you explore the stunning surrounding grounds, you'll find 'pick me signs' hanging from the fruit trees. Grab your own snacks, or select what goes into your daily meals yourself!
The farm itself is fully sustainable, of course. What cannot be produced on the land is sourced from other local farms that also commit themselves to managing resources responsibly. What I love most about the farm is how it couples the beauty of nature with indulgent luxuries. For example? Outdoor rainwater showers, and modern gadgets that  turn your room into a cinema.
Chic, unencumbered and understated. These are three ways that you could describe the intimate surroundings of another of our the greenest Caribbean hotels, Mount Cinnamon.
Mount Cinnamon is proud of its perfect location, and of having its own environmental and social sustainability policy in place.  
The sustainability of the hotel is clear throughout the entire location. Many of the ingredients of the gourmet dishes served in its restaurants are grown on the resort. And all products used within the spa are natural and indigenous to the island (with an emphasis on cinnamon and nutmeg scents). In addition, the beach club only offers non-motorised water sports.
Mount Cinnamon has  a variety of different accommodation possibilities, from poolside suites, luxurious private villas and even the decadent Azzura Castle – all of which are staffed solely by locals. The government of Grenada is keen to keep its land pristine and protected by encouraging investors in hotels to provide local economies with significant contributions. "In my mind, it is supremely important to give something tangible back to the local communities to help them to thrive long term", explains Micha Rose Emmett from CS Global Partners.
Having previously been named as one of National Geographic's, 'Unique Lodges of the World,' Rosalie Bay is another of our the greenest Caribbean hotels. It's also perfect for those who are passionate about wildlife conservation.  
Officially marketed as an 'eco-boutique and wellness resort', it has a particular focus on some regular visitors to the island: turtles.
The Dominica resort works closely with WIDECAST and has set up RoSTI – the Rosalie Sea Turtle Initiative, a program that engages residents and guests to help in the recovery of sea turtles both on the island of Dominica and within the Caribbean more widely. Guests can witness the turtles nesting and hatching, adopt endangered turtles and participate in the resort's conservation efforts.
The World Wildlife Organisation details just why sea turtles are so important: "Green turtles graze on seagrasses and algae, which maintains the seagrass beds and makes them more productive."
Rosalie Bay is wind and solar powered and was built entirely by hand. As if this wasn't enough in the eco and ethical stakes, the hotel owners also work with the homeless organisation on the island. Namely, a group that works with abused youths and the local school literacy programme.
The resort also has a holistic approach to wellness. They offer yoga each morning, fresh and healthy local cuisine and a spa that uses ingredients such as volcanic mud, papaya and coconut oil. Of course, it's all sourced locally.
Situated in eco-friendly area of Portland, hidden away behind 96 acres of tropical jungle foliage and banyan trees, you will find another of the greenest Caribbean hotels – Kanopi House.
The buildings have been a labour of love. They were constructed using sustainable hardwoods. But Kanopi House are quick to point-out that no trees were felled in the construction of the luxury tree houses. Instead, the design and layout of the buildings were adjusted so that they blended with the natural landscape. In some cases the houses were literally constructed around the trees.
Kanopi House pride themselves on their 'low impact luxury' ethos. The interior of the elegant treehouses are decorated in a fusion of classic West Indian and colonial. All of the furnishings were created by local artisans. From baskets woven using banana leaf, wooden floors carved from Spanish Elm and linens – everything is handcrafted on the island.
Perhaps the element that the destination is most proud of is their 'grey water' system. It features a lined reed bed that holds grey water that feeds the garden.
The traditional Jamaican cuisine here is prepared lovingly, using the freshest ingredients. They're all grown on Kanopi's mountain garden or sourced locally. Of course, the chef also caters for vegetarians and vegans.
All of this elegance, in the setting of panoramic ocean views, bathed in the sound of the waves on the secluded beach…. There are no other words to describe this scene other than 'paradisiac'.
Eco-friendly? Check. Colonial charm? Check. A working plantation? Check. The Fond Doux Estate offers it all.
The 250 year old plantation is one of the greenest Caribbean hotels today, but it was once condemned for demolition. Instead of destruction, it was lovingly restored by hand into 15 unique, luxury cottages.
Similar to the other resorts covered, Fond Doux only offers local ingredients in its restaurants. It also has a number of nature trails adorned with native plants, 30 organically grown species of fruit trees and exotic birds.  
Perhaps most exciting of all is this. Tucked away within the cocoa groves, the plantation resort offers guests an opportunity to make chocolate! It starts from the very beginning  of the process (harvesting and drying cocoa beans) to grinding the beans. Finally, you get to enjoy the end result: a melt-in-the-mouth bar of organic chocolate!
Angus Thirlwell, co-founder of Hotel Chocolat tells us why guests are so fond of this activity: "Cocoa is intensely addictive. The more you learn about it, the harder it becomes to throw any part of the bean away. As well as high levels of antioxidants, minerals and vitamins, it contains chemicals with the ability to boost your mood and make you feel fantastic, inside and out."
Working with local plantations, Hotel Chocolat has helped to transform this once dying industry.  This idyllic getaway boasts a Green Globe certification for their commitment to the local environment. They also have a Certificate of Excellence, amongst a number of other awards. The hotel has even been named as the Number 2 plantation retreat in the world by The Guardian newspaper.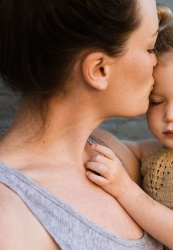 Latest posts by Diane Small
(see all)