Feel like you need a getaway to revive and rejuvenate? Try one of these Caribbean holidays for wellness!
By Chere Di Boscio
A place of true natural beauty, there are few places better in the world to rejuvenate the mind and body than the Caribbean. The islands are famous for their laid-back charm, and offer an indulgent range of healing treatments that will nurture your mind, body and soul.
For the ultimate wellness getaway, make the most of what these diverse islands have to offer with healthy activities from snorkelling to yoga and trekking to meditation.
Here, we've selected 7 Luxurious Caribbean holidays for wellness, to help you be all you can be in the coming new year through diverse health based activities and treatments, ranging from yoga, trekking and surfing to meditation, massage and organic cooking.
7 Luxurious Caribbean Holidays for Wellness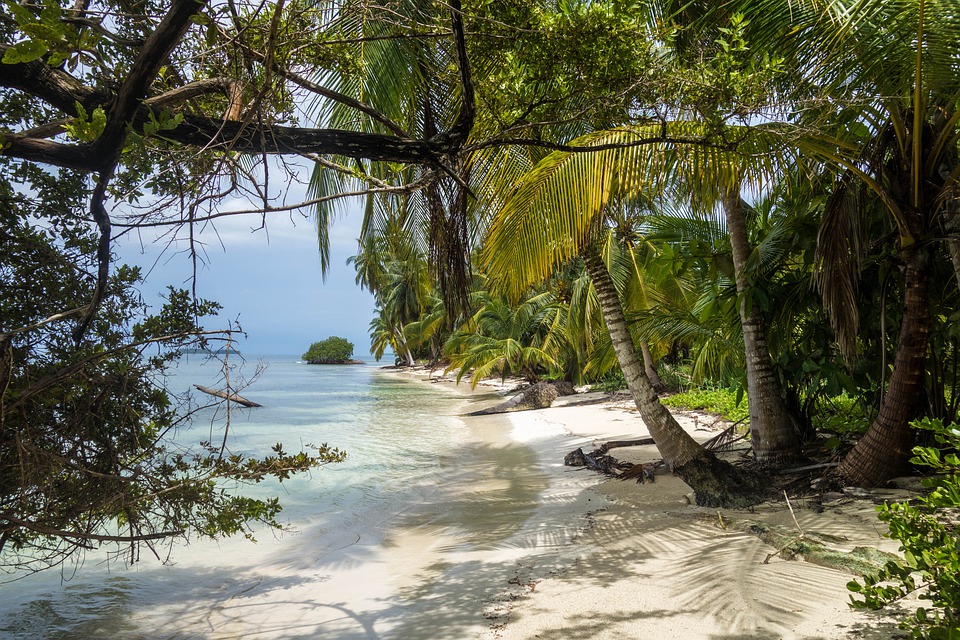 1. Grenada: LaLuna
Escape to a luxurious Asian inspired spa at this Caribbean island hideaway in Grenada. Steering its way into the Spiritual Age with a wellness approach which encourages guests to enhance their well-being with yoga, Pilates, and meditation, daily classes range from less traditional forms of yoga, such as Yin, that focuses on stretching, to Kundalini, which improves your peace of mind.
Explore this secluded bay location with spiritual rainforest hikes, mountain biking and scuba diving before unwinding with Balinese massages at the luxury spa. Indulge in delicious dishes created from the organic garden by LaLuna's head chef, who can also give guidance on healthier meals to prepare at home.
2. Turks and Caicos: Parrot Cay
The crystal-clear turquoise waters and white sandy beaches of Parrot Cay are well known to celebrities, who often choose the secluded Caribbean islands in Turks & Caicos for their privacy. Located a short boat ride from the main island of Providenciales, this is the ideal spot for those looking for a  wellness yoga holiday  with the added excitement of SUP and surfing. There are also possibilities to explore the dramatic coral walls of the waters from your paddle-board and enjoy daily yoga classes on the beach for true tranquillity. A visit to the hotel's  award-winning holistic spa guarantees you will  leave feeling revitalised, strong and balanced from this luxury wellness break.
If you really want to brush up on your wellness in a private setting, nothing could be better than renting one of the many Anguilla luxury villas on this idyllic island.
Whether you're a group of friends training for a marathon, or a family interested in changing their eating patterns and exercising routines, renting a villa offers plenty of common space for everyone in the your party, as well as for your trainer, yoga instructor and/or cook.
Indeed, having someone to cater to your every need is part of the appeal of being on holiday. While hotels do offer that, with a luxury villa rental, you won't share the staff with other hotel guests, so their services can be much more tailored- your personal chef, fitness instructor, dietitian and concierge's only jobs are to create and coordinate personalised wellness experiences just for you.
Of course, you also get to enjoy all of the villa's wellness amenities out of the judgy gaze of strangers. The villa's pool is yours alone, as is the fitness room, tennis courts, and/or private spa.
3. Antigua: Sugar Ridge Spa & Sport
Keep fit, tone up and relax at the beautiful Sugar Ridge resort, located on the panoramic palm lined beaches of west coast Antigua. With the Harbour Marina only a short drive away, take part in boating excursions, scuba diving and fishing trips, before a visit to the sensual spa for complete relaxation and revitalisation.
A thorough health consultation at the beginning of your stay will ensure that you get the most out of this spa holiday and pick the treatments to compliment exactly what you want. Melt the winter flab away with morning fitness classes, ranging in diverse activities from yoga to circuit training–or just jump in the ocean for a bracing swim.
The 96-room Zoetry Agua is one of the most luxurious and tranquil resorts in the Dominican Republic. Its all-inclusive program offers everything from healthy gourmet dining (via room service, or at one of the four no-reservations restaurants) to personal trainers.
Free on-site activities include a wide range of holistic practices such as yoga, pranayama breathing and meditation, as well as stretching, snorkeling, and kayaking. All guests also have free access to the hotel spa's sauna, steam room, whirlpool, sensation shower, and small fitness center. Each guest can also go on a 45-minute horseback riding tour and receive a 20-minute massage for no additional fee (although more horseback riding sessions and longer massages do require a fee).
Discover St Lucia's spectacular all-inclusive spa retreat located on Cariblue's idyllic beach. Providing an all-encompassing wellness experience, this all-inclusive holiday includes nutritional and lifestyle consultations, daily fitness classes and daily holistic spa treatments.
The BodyHoliday is possibly one of the best known Caribbean holidays for wellness, and with good reason: you can shape up with activities ranging from yoga to golf and tennis to spinning, before stopping off at the luxury spa to admire the breathtaking views of the coastline while enjoying a range of daily treatments, including Ayurvedic massages, body scrubs and facials.
For an active alternative in the water, make the most of a selection of water sports, including scuba-diving and snorkelling, enabling you to  dive in and discover  what lies below the Caribbean Sea.
Of all the Caribbean holidays for wellness, this one may be the best for sporty types!
Retreat to one of the jewels of the Caribbean at this beautiful resort where luxury meets fitness and relaxation. Offering numerous activities such as football, tennis and deep-sea fishing, embrace wellness and get fit the fun way.
With early morning jogs on the crisp white beach, hiking through rich green jungle plantations and swimming in clear blue seas, this is the perfect Caribbean holiday for fitness motivation. Indulge in a serene atmosphere at the luxury spa with stress-free treatments from facials to massages, before experiencing the perfect end to your day with a daily sunset cruise.
Latest posts by Chere Di Boscio
(see all)