These awesome female activists are working to improve everything from working conditions to environment.
By Diane Small
What makes a woman great?
It's a huge question, with a million possible answers. So it was really difficult to come up with a list of only 8 female activists to celebrate Women's Day this year.
We didn't want them to be all focused on ethical fashion, though there are many wonderful women advancing this area – because we cover these women regularly. Instead, we selected the women we believe are making a huge, positive impact in the world with their activism in a variety of ways – not just for women, but for humanity and the planet as a whole.
8 Awesome Female Activists: We Salute Their Work
1. Vandana Shiva: Ecofeminist
Vandana Shiva practically invented the  global Ecofeminist movement. She believes  that a more sustainable and productive approach to agriculture can be achieved through reinstating a system of farming in India that is more centered on engaging women, on the grounds that  ecological destruction and industrial catastrophes threaten daily life, and the maintenance of these problems have become the responsibility of women in developing countries. She supports indigenous knowledge and traditions in farming and has worked to promote biodiversity in agriculture to increase productivity, nutrition, farmer's incomes and climate resilience. In 2003, she was hailed as an  'Environmental Hero' by Time magazine  for her agricultural advocacy.
Of course, she is staunchly against GMOs for the environmental destruction they wreak, but has also  written and spoken extensively about issues related to corporate agriculture including  intellectual property rights, biodiversity, biotechnology and  bioethics.  She has supported  grassroots organizations of the Green movement in Africa, Asia, Latin America, Ireland,  Switzerland, and Austria with campaigns against genetic engineering.
Shiva channels much of her activism through Navdanya,  an Indian national movement created to protect the diversity and integrity of living resources, especially native seeds, the promotion of organic farming and fair trade in agriculture.
To protect farmers' rights to continue producing Neem, Basmati and Wheat in India without having to buy patent rights, seeds or licences to do so, Shiva and her team at the Research Foundation for Science, Technology and Ecology challenged the biopiracy of companies like Monsanto, who aimed to 'own' the rights to  these staple crops.
With the goal of informing  the feminist movement of many misconceptions about women in the developing nations, Shiva wrote her first book, Staying Alive, in  1988, and two years later wrote a report for the FAO on Women and Agriculture entitled, "Most Farmers in India are Women". To further help women, she founded the gender unit at the International Centre for Mountain Development (ICIMOD) in Kathmandu and was a founding board member of the Women's Environment & Development Organization (WEDO).  
Shiva is one of the best known female activists in the world, and has shared her experiences, knowledge and opinions in documentary films ranging from the Corporation to the True Cost.
2. Mary Portas: Shopgirl with a Heart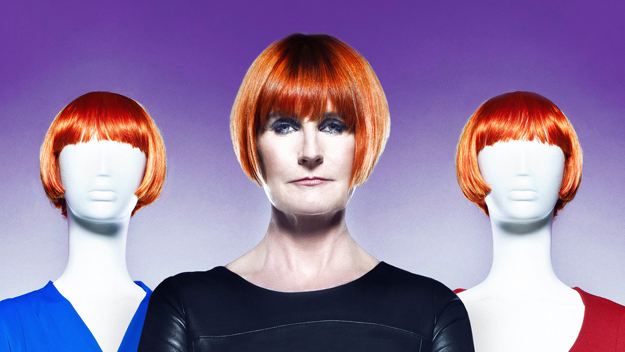 Retail expert Mary Portas often speaks out against  the rise of the 'supermarket' clothing retailer. She believes large chains are killing off smaller, independent stores, and that the sweatshop labour used to produce cheap clothing means more ethical brands will find it hard to compete. But that's not the only reason we love Portas: she also runs the hippest chain of second hand clothing shops in the UK. At Mary's Living & Giving Shops, you can find a Valentino cocktail dress for £100, Erdem blouse for £50 or a pair of Prada shoes for £80.
Stock like that comes in often, as Portas cleverly placed her charity shops in some of the UK's toniest neighbourhoods – Kate Moss, Victoria Beckham and Helena Bonham Carter have all been known to donate. The profits earned support Save the Children, but Portas was also keen to use her shops as a basis for putting  the local community back into shopping. Indeed, she says her stores are "not just a shop, but a place to inspire, share, create, meet and discover".
In fact, Portas is big into the notion of community, and has made huge efforts to revive withering urban centres. In  2012, she  announced that a total of twelve towns would become  Portas Pilot Areas, which would receive   £1m and advice on how to improve their downtown areas and make them more lively, vibrant and economically productive.
As if championing smaller retailers, encouraging clothing recycling and donating to children's charities weren't enough, Portas is also an advocate  of GLBT rights. On 29 March 2014, Portas supported the "I Do To Equal Marriage" event which celebrated the introduction of same-sex marriage in England and Wales, and  on the 10th December 2014 Mary and her long-term partner Melanie Rickey very publicly became one of the first couples in the UK to convert their civil partnership to a marriage, following a parliamentary change to the Marriage Act.
3. Sibel Edmonds: A Classified Woman
You may not have heard of Sibel, and that's probably because some very powerful people don't want you to. A former translator for the Federal Bureau of Investigation (FBI), the Turkish/Farsi/English/Azeri speaking dynamo accused a colleague of covering up illicit activity and claims that 9-11 was an inside job, with key actors at the White House, FBI and Pentagon knowing about the tragedy well in advance and allowed it to happen – even being complicit in the event.
Having lived under Middle East dictatorships, Edmonds knows firsthand what can happen when government is allowed to operate in secret and is determined to lift the veil on shadowy government operations. To help spread information about the government that the mainstream media would never dare cover, Sibel founded the Boiling Frogs Post, a non-profit, online media site that offers nonpartisan investigative journalism.  In March 2012, she published a memoir, Classified Woman – The Sibel Edmonds Story.
In September 2006, a documentary about Edmonds case called Kill the Messenger (Une Femme à  Abattre) premiered in France which  discusses Edmonds and  interviews various other involved individuals. In the film, Edmonds, former CIA agent Philip Giraldi, and others reveal that Israel was a significant actor in the illicit activities Edmonds discovered about 9-11.
A supporter of women and children's rights, Sibel has volunteered  for the Alexandria CASA program (Court Appointed Special Advocate) for abused children, and as an instructor for the Alexandria Office on Women's Domestic Violence Program.
She has been featured on CBS 60 Minutes, CNN, MSNBC, NPR, and in the New York Times, Washington Post, Vanity Fair, The American Conservative, and others, and  PEN American Center awarded  her  the 2006 PEN/Newman's Own First Amendment Award for her "commitment to preserving the free flow of information in the United States in a time of growing international isolation and increasing government secrecy". That's exactly why we think Sibel is a woman very worthy of our list – she has done more than any other to shed light on corruption in government at the highest levels and is constantly crying out  for more transparency both in the government and in the media.
4. Annie Lennox: Fierce Humanist
It's really hard to know where to begin to praise Annie Lennox. Sure, she sings like an angel, but there's much more to this strong woman than her voice. In fact, she's one of our favourite female activists.
A huge supporter of human rights, she's backed Amnesty International for decades, campaigning especially hard for Tibetan, Burmese and Palestinian rights. Mainly, she is active in HIV/AIDS causes in Africa, and in  June 2010, Lennox was named as a UNESCO Goodwill Ambassador for AIDS. But she  also works with other organisations such as Oxfam the British Red Cross. She's also one of the most vocal female activists for women's health – especially since HIV is a leading cause of death amongst women of reproductive age – and she's travelled around the world to see how women and girls live, and to see what she can do to help with issues such as death in childbirth, rape and violence against women.
Finally, Lennox is a big eco-advocate and has supported Greenpeace for many years. She and her Eurythmics bandmate Dave Stewart even donated all of the profits from their Eurythmics' 1999 Peacetour to the NGO, as well as to Amnesty International.
5. Emma Watson: Proud Feminist
One of the most vocal female activists for sustainable fashion, Emma Watson teamed up with the fairtrade and organic clothing brand People Tree to release a small collection of casual wear and home goods. Her 24-item collection used upcycled materials and organic cotton, and was stitched, woven, and embroidered by fairtrade groups in Bangladesh, and Emma even went there herself to meet the garment workers behind People Tree and made a few videos about her experiences. Emma has also taken part  in the Green Carpet Challenge in an effort to bring sustainable fashion front and center.
Apart from eco-fashion, Watson is an unabashed feminist. She was named a U.N. Women Goodwill Ambassador in 2014, and later gave  an impassioned speech on feminism and gender at the U.N. headquarters in New York. She also launched the "HeForShe" campaign, which aims to galvanize one billion men and boys as advocates for ending the inequalities that women and girls face globally.
There can be little doubt that Watson will continue to work to advance women's rights globally, as there is still much to do here: in her U.N. speech she said:  "I am from Britain and think it is right that as a woman I am paid the same as my male counterparts. I think it is right that I should be able to make decisions about my own body. I think it is right that women be involved on my behalf in the policies and decision-making of my country. I think it is right that socially I am afforded the same respect as men." She concluded her speech saying it was unfortunate that in most of the world these rights do not yet exist – and that it's time this changed. We couldn't agree more!
6. Christy Turlington: Hot Mamma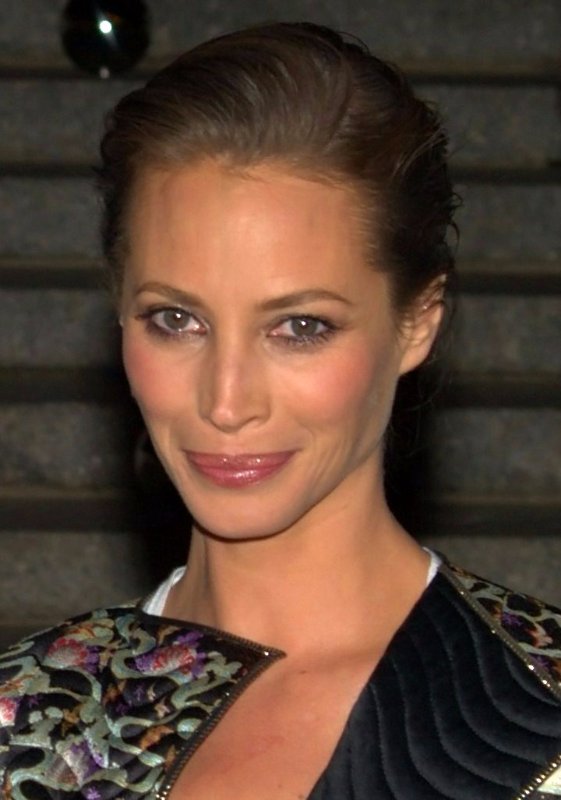 Yep, supermodels can be female activists, too!
She's a gorgeous role model for clean living: she runs marathons, does loads of yoga, meditates and since her dad died of lung cancer and after she contracted emphysema as a young model from her smoking habit, she's been an anti-smoking campaigner. But the main focus of Christy Turlington's activism has been with women – namely, mothers.
For example, in 2005, she began working with the humanitarian organisation CARE as an Advocate for Maternal Health. It's an issue close to her heart, as she herself suffered complications during the birth of her own child in 2003. When Christy learned that over half a million women die each year in childbirth, and worse – that 90% of those deaths are preventable – she was  inspired to pursue a Master's degree in Public Health at the Columbia University Mailman School of Public Health.
Turlington later visited several developing countries on behalf of CARE and has helped local governments find better methods of helping women to deliver their babies, whether at home or in the hospital. Not being content working for a charity, Christy decided to launch her own, and in 2010, she  founded Every Mother Counts, a non-profit organization dedicated to making pregnancy and childbirth safe for every mother. It was founded after the completion of Turlington's documentary, No Woman, No Cry, a film about pregnant women and their caregivers in Tanzania, Bangladesh, Guatemala, and the United States.
Turlington currently serves on the Harvard Medical School Global Health Council,  and  is a member of White Ribbon Alliance for Safe Motherhood. Thanks to women like her, it seems that every day is 'Mother's Day'.
7. Kris Carr: Health Inspiration
In 2003, Kris Carr had the crappiest Valentine's Day ever: she was diagnosed with a rare and incurable stage IV cancer. Instead of breaking down and giving up, she decided to live the healthiest manner possible and make the most of whatever time she had left.
Today, she's been living with cancer for over a decade, and says this experience has taught her much about taking care of her body and soul and living my life to the fullest. Although she still has the disease, she is active and healthy, and  is spreading the all she learned  in her journey with cancer through her many books, films, and blog. Kris firmly believes that an organic, plant based diet, compassion with all living creatures and physical activity can not only make you a better, healthier, happier person, but make the world a better place, too.
8. Rigoberta Menchàº
Rigoberta is one of the fiercest female activists in the world! An indigenous woman of the K'iche' ethnic group. Rigoberta Menchຠhas dedicated her life to publicizing the rights of Guatemala's indigenous peoples. The long and bloody  Guatemalan Civil War (1960-1996) saw many crimes against humanity committed, including what can only be described as a holocaust against the Mayan people of Guatemala.
Menchຠhas campaigned to have key members of the Guatemalan political and military establishment tried in Spanish courts, and in 1999, she filed a complaint before a court in Spain because prosecutions of crimes committed during the civil war are practically impossible in Guatemala. After a 7 year delay, in  December 2006 Spain finally called for the extradition from Guatemala of seven former members of Guatemala's government on charges of genocide and torture. Spain's highest court ruled that cases of genocide committed abroad could be judged in Spain, even if no Spanish citizens have been involved. In addition to the deaths of Spanish citizens, the most serious charges include genocide against the Mayan people.
For her efforts in bringing these war criminals to justice, Menchu received the Nobel Peace Prize in 1992 and the Prince of Asturias Award in 1998. She is the subject of the testimonial biography I, Rigoberta Menchຠ(1983) and the author of the autobiographical work, Crossing Borders. Menchຠis a  UNESCO Goodwill Ambassador. She has also become a figure in indigenous political parties and ran for President of Guatemala in 2007 and 2011.
In addition to fighting for indigenous rights, Rigoberta has also become deeply involved in the alternative  pharmaceutical industry as president of two companies:  Salud para Todos  and "Farmacias Similares", with the goal of offering low-cost generic medicines  to all.
Of course,  Menchຠalso supports women's rights, and was one of the founders of the Nobel Women's Initiative, in which  six women representing North America and South America, Europe, the Middle East and Africa bring together their experiences in a united effort for women's rights, peace, justice and equality around the world.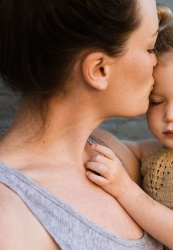 Latest posts by Diane Small
(see all)