By Diane Small
 With bizarre weather occurring with increasing frequency, one of the main threats we are facing is a shift in food production cycles due to climate change. But one design team think they have found a solution.
Green-minded architect Vincent Callebaut and agro-economist Amlan Kusam dreamed up an agro-system project that combines architecture with economics and environmental systems. The ingenious concept  is called 'Hyperions,' and aims to create a sustainable agro-ecosystem project in New Delhi, India that is capable of resisting climate change with its strong alternative economic and environmental systems.
 Hyperirons is made of six garden towers, each 36-stories high and containing residential and office spaces. Apart from acting as a space for food generation, the towers will act as a cultural hub that combines urban re-naturation, environmental protection and biodiversity.
All the wood sourced for its construction comes from a local, sustainably managed forest. Perhaps surprisingly, India is one of the ten most wooded countries on Earth and the world's second largest producer of fruit and vegetables.   It's also one of the planet's most overcrowded nations, and the six garden towers acts will as a vertical village for a few lucky socially and culturally mixed communities. Apartments of varying sizes, offices and student housing will all be energised with solar power and will open onto verdant hydroponic terraces. Inside, even the furniture will also made from natural materials such as tamarind and sandalwood sourced from local cabinetmakers and vintage shops.
Footbridges intended to help neighbours forge social and working relationships with each other will link the towers, which will include several common areas, such as a large orchard roof, where people can meet to chat, exercise, garden or simply watch their kids play. These spaces will be irrigated by collected rainwater and residents' greywater, and the filtered water's organic nutrients are absorbed by the plants' roots.
Vertical farming is certainly an idea whose time has come. It gives apartment dwellers some food and energy autonomy while saving land and water. In fact, this project will save around 90% of the water needs for a more traditional urban development, thanks to a closed loop system of small pumped hydroelectric energy storage (PHES) plants.
If only all cities were built on such concepts, surely climate change would not only be far less of a concern, it could even slowly be reversed.
All images courtesy of Vincent Callebaut Architectures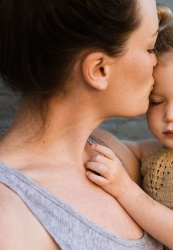 Latest posts by Diane Small
(see all)