These women changing fashion as we knew it are making a big difference to the industry…
By Angela Wallace
"It is not only that fashion can change the world, but it absolutely must, considering what happened in Bangladesh just two days ago. It is one disaster too many for us to ignore, and this is why I started the Green Carpet Challenge". So said Livia Firth at the Vogue Festival back in 2013.
Today she, and powerful women like her, have been on a trajectory aimed at changing unethical, fast-fashion practices in favour of more sustainable ones.
They've used their power, influence, talent and above all, intelligence, to spread the message that beautiful fashion needn't cost the Earth, literally.
Here is Eluxe's pick of the 5 women changing fashion the most.
5 Women Changing Fashion As We Knew It
Lucy Siegle
Journalist and media advocate Lucy Siegle is one of the most important British women changing fashion. She is sustainable lifestyle columnist for The Observer and an ethical living expert.
Frequently spotted in Fashion Week's front rows, she became a household name on BBC's The One Show, introducing millions of Britons to sustainable lifestyle. She is the author of the bestselling ethical fashion handbook, To Die For, and often pens articles for British newspapers on eco-fashion too.
With a active social media following and an advocate's voice for garment workers, Siegel has championed fair trade and eco-friendly consumption, and partnered with influential magazines, such as Elle and Marie Claire, and other game-changers, such as Livia Firth's, Eco-Age, to get her message through.
Sass Brown
Sass Brown is fashion designer, researcher, writer and educator, whose area of expertise is ethical fashion. Prior to joining Dubai Institute of Design and Innovation (DIDI) as Founding Dean, Brown was the Interim Dean for the Fashion Institute of Technology (FIT) School of Art and Design in New York, and was Acting Associate Dean, and the Resident Director of FIT's campus in Florence, Italy.    
Originally from London, Brown got her start as one of the most important women changing fashion by designing a signature collection that sold across the UK and Canada. She has since become an expert on eco-fashion, as a researcher, writer, blogger and educator, working around the world on sustainable fashion issues from Brazil to China and back.
She frequently gives lectures and seminars on sustainability and is the author of two books, 'Eco Fashion' and 'ReFashioned', the latter of which "showcases the best in cutting edge fashion in upcycled materials". Her website, ecofashiontalk.com, is a favourite among sustainable fashion fans.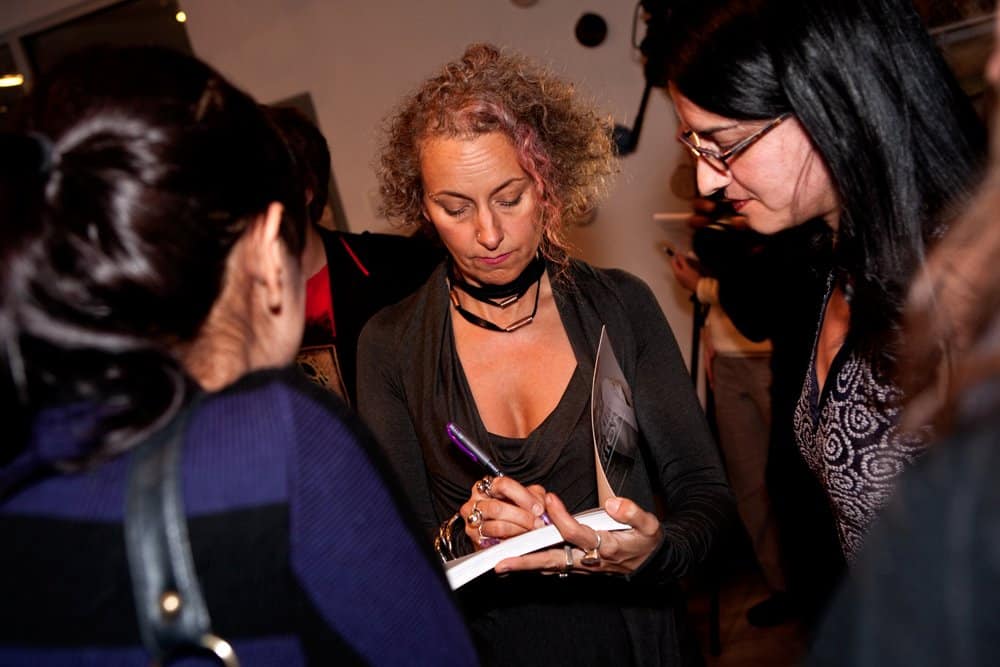 Tamsin Lejeune
London-based Ethical Fashion Forum Managing Director and Founder, Tamsin Lejeune leads the SOURCE, arguably the most renowned global platform for sustainable fashion in the world. Through EFF and the SOURCE, Lejeune has worked with hundreds of fashion entrepreneurs and businesses since 2004, consulting and supporting new start-ups and established brands.
With a background in international development across three continents, she speaks regularly on sustainable and ethical fashion and is the author of a book on fair trade titled, "Can Fashion Be Fair?" The SOURCE Summit that she organises each year is a huge draw for hundreds of eco-fashion industry insiders.
Orsola de Castro
As co-founder of Fashion Revolution, From Somewhere, and Reclaim To Wear, with Filippo Ricci, Castro sets herself apart as a designer and champion for a sustainable fashion future.
From as early as 1997, she has partnered with high street brands including Topshop, creating capsule collections of redesigned and remade garments using existing fabrics from discarded textiles and production off-cuts. She champions fair manufacturing, producing the collections in the UK.
She is a regular speaker on fashion industry panels, from Berlin Fashion Week to the Ethical Fashion Forum. Along with Ricci, Castro provided the creative genius behind Esthetica, the British Fashion Council's sustainable initiative during London Fashion Week.
She's very positive about the future of sustainable fashion. Mainly due to the changing perspectives of youth. "This generation is compelled to do something for the planet," de Castro states firmly. And with the creation of Estethica, From Somewhere and Reclaim to Wear, she's making it all the easier.
Livia Firth
Possibly the best known of all the women changing fashion, Livia Firth is Creative Director at her consultancy, Eco-Age, where she spearheads the Green Carpet Challenge, and regularly collaborates with some of the most prestigious designers and brands in the world, from Gucci and Narciso Rodriguez to Tom Ford and Victoria Beckham. It helps that she is better positioned than most of us to rub shoulders with the likes of luxury brands such as Chopard, as Firth is married to Academy-Award winning actor, Colin Firth.
From her Instagram posts at the Met Gala and global red carpet appearances in upcycled Valentino gowns, to features in Italian Vogue and Net-A-Porter's magazine The Edit, Firth is the leader of glamorous insiders looking to change fashion forever, from the top down.