Love decorating your home, but hate buying more stuff? These recycled home decor accessories can be incorporated into your interiors guilt free!
By Diane Small
Recycled home decor accessories used to be something that maybe a creative student might be into, when she gets her first apartment: think milk crates used as shelving, or telephone wire spools used for a coffee table.
But since people have started becoming increasingly aware of the importance of caring for the planet, principles of sustainability have gone from farming and food, to fashion and beauty, and can now be applied to the home.
Innovative designers are giving new life to old objects and are selling them on mainstream retail platforms like Anthropologie or Uncommon Goods.
But you don't need to spend tons of cash on designer made goods for your home – there are plenty of highly affordable recycled home decor accessories, and best of all, you can even make some of them really easily, all by yourself!
10 Super Chic Recycled Home Decor Accessories
Olivia Rattan vase
If you've got no room for a garden, but really love plants and cooking with herbs, this Mason jar indoor herb garden is the perfect solution!
Harvest a bit of flavor in your own kitchen with these vintage inspired jars. They're lovely to look at and easy to use, thanks to the passive hydroponic system that brings nutrients up to the plants' roots while regulating moisture – there's no guesswork over whether the soil has the right amount of water, so even those without green thumbs can be successful plant growers!
We love this idea SO much! Put old books to good use with this DIY idea. It's cheap, easy to do, and looks awesome on your kitchen shelf. Just make sure you use sturdy hardback books to make this stable. Want more info about how to do this? Just click here!
Here's another great upcycling idea: an old vinyl LP record gets a new life….as a clock! Artist Jeff Davis was inspired by the iconic appeal of long lost album covers, record logos and vinyl's glossy texture, when designing these musical keepsakes. This clock makes a bit of a statement about the person who displays it in their howe: it says 'I love music' and 'I love the planet', too!
Image: Instagram/HallyJoseph
These look so dang trendy, it's hard to believe they're not store bought! But in fact, you can easily – and cheaply – DIY these babies to add a bit of elegance to your home. All you need are some tins, paint and a hammer.
Want to know more about how to do it? Just click here.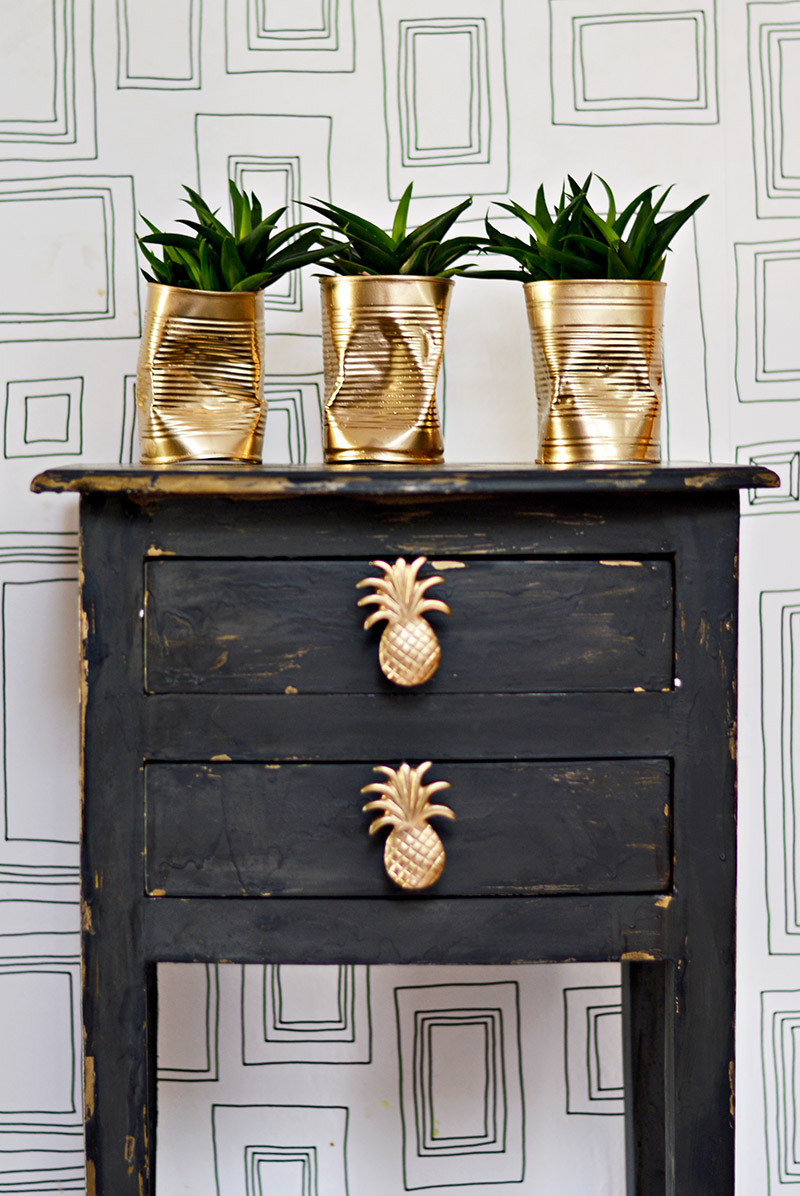 Sliding into your favorite pair of vintage jeans: super comfy. Resting on this oversized pillow made from vintage denim: the even comfier! And just like the classic denim trousers, this pillow design will never go out of style, and it goes with just about anything.
This one was handmade in California, but if you're handy with a sewing machine and have some old jeans lying around, you could easily make your own.
Got a loved one living abroad? Miss them? Think of them often? Light up their lives—whether it's across town or across the world—with this Friendship Lamp. Touch yours, and theirs emits the same glow to send a little "thinking of you" message. Creating a group? You can also assign colors, so each person gets their own special hue. Designed from upcycled wood by John Harrison and Vanessa Whalen, this makes a thoughtful gift for someone who's about to move away, but also looks great in your own home, too!
Uniquely dramatic with an eco-friendly flair, these gorgeous decorative teak display bowls make an all-natural statement. Each bowl is distinctly handcrafted using reclaimed teak; the artisans that shape them always honor the natural beauty of the wood and allow each piece to feature its own organic form. Each bowl is one-of-a-kind and uniquely different.
Once again, jeans get a totally new life: this time as a classic, elegant rug. It's thick, sturdy, and totally machine washable, and of course, as with jeans, it matches almost anything, from contemporary design or rustic interiors to retro home styling.
Paired with grey, white or black furniture, the indigo of the denim especially stands out, and the story of this recycled centrepiece makes for a great conversation starter!
We normally use baskets to put stuff in: fruit, jewellery, sunglasses or keys, for example. But when the baskets are this nice, wouldn't you prefer to display them?
Individually handwoven in Senegal from palm fronds, njodax grass and recycled plastic by skilled artisans, each of these Fele hanging baskets is designed using the coil weaving method that is traditionally passed down by generations of West African women.
They're naturally beautiful, and add an economical touch of ethnic design to your home.
We absolutely love healing crystals, but it's a shame that if you want to have them in your house, most are just displayed as…well, healing crystals! But these have been constructed to have another function: not only do they still provide the same vibrational, curative qualities that crystals always have, but they're also candle holders and vases, too!
Each is crafted from natural quartz, amethyst or citrine crystal, highlighting the incredible beauty of mother nature. Glowing with a tea light inside, they'll cast shimmers of soft light that appear almost magical and instantly create a mood of romance and blissful serenity.
Main image: Sun bleached coffee table available here.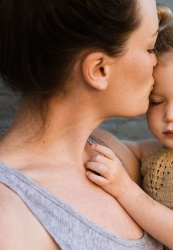 Latest posts by Diane Small
(see all)