These 7 ethical British fashion brands show that the UK's more than just a fast fashion hub!
By Lora O'Brien
From back in the days when Queen Elizabeth I rocked Tudor fashion with her ruffled collar all the way to when Mary Quant shocked the world with the mini skirt, the UK has always been famous for fashion.
Unfortunately, today, my home country is getting well known for cheap fast fashion. Primark, H&M, Mango and TopShop are but a few high street brands that proliferate in all British cities.
But there's good news, too! Today, Britain is making itself known for showing a greener side. Many ethical British brands are now not only locally made, but they're also manufactured from eco-friendly materials, too.
To prove it, I've highlighted 5 ethical and sustainable brands made in Britain, and discovered styles as interesting and as diverse as the Brits themselves. And you know what the best part is? These labels are ALL female-led!
Sustainable British Fashion At Its Best
Kensington-based ethical fashion brand Beulah makes quintessentially British luxury clothing with a social conscience. In addition to making elegant clothing from organic cotton, silk and linen.
Beulah provides employment for trafficked and vulnerable women and runs charity activities to support victims of trafficking through the Beulah Trust. Over the past five years, the company has been recognized for its ethical values and secured a loyal celebrity following, counting the Duchess of Cambridge, Sarah Jessica Parker and Jessica Alba as clients.
Ethics: Natural fabrics including linen and organic cotton. Proceeds go towards helping trafficked women.
Items: Stunning, elegant midi and maxi dresses, jackets and blazers.
Oftentimes ethical fashion lacks the luxury some of us seek. But today, more designers are stepping in to fill this void. And one of the best is Mother of Pearl!
Creative Director Amy Powney loved '90s sportswear trends from her teenage years in North England, and regularly incorporates those styles in her work. Expect innovative, greener fabric pairings and unique prints developed in-house.
This is a womenswear and accessories brand that loves two things above all: individuality and authenticity. Their mantra is sure, be classic –  but never be boring.
Ethics: Mother of Pearl creates all their products with the future of our planet in mind. This means they use materials that are natural and long-lasting, such as organic cotton, TENCEL and hemp. Oh, and if you love our main image, shot by Stella's sister, Mary McCartney, know this: the profits from the sales of these photo prints will go to "Real Horse Power," which provides Equine-Assisted Psychotherapy (EAP) for youths.​​​​​​​​
Items: From dresses and knitwear to trousers and sweatshirts, the luxe garments often feature masculine silhouettes with feminine detailing.
The daughter of Sir Paul and former Creative Director at Chloe is probably one of the best known ethical British fashion designers!
Ethics: As you probably know, Stella has been a vegetarian all her life, so her fashion line reflects that. No animals are ever harmed for her styles. But that's not all! The designer aims to reduce her energy use in her shops and offices with alternative energies; has strict recycling policies in her workplaces, and uses only ethically certified factories.
Items: She's best known for her exquisite tailoring, vegan accessories and athletic wear, in partnership with Parley for the Oceans and adidas.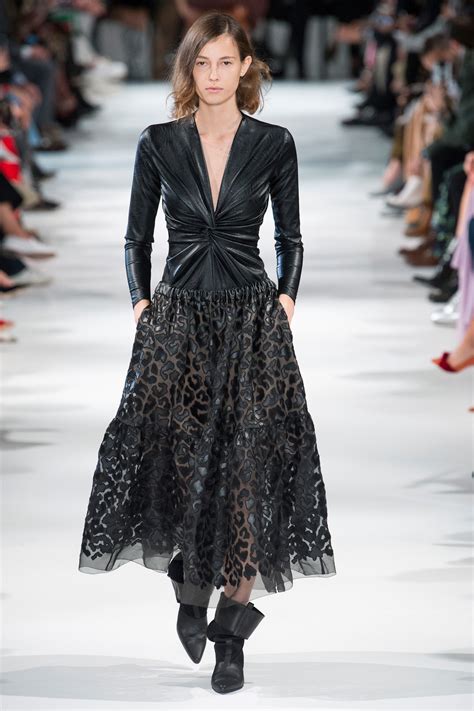 Sophisticated, stylish and sustainable are the best ways to describe this elegant clothing line by Carole Bamford. The British lifestyle brand not only creates clothing from rich, noble, naturally dyed materials like organic cotton, vicuna, alpaca and cashmere, but also has a line of deliciously scented organic bath and personal care products that are somehow a bit addictive!
No wonder Bamford Organics is a favourite place to shop for British aristocrats and celebrities.
Ethics: From reusing offcuts to minimise textile waste and using low impact non-toxic dyes, Bamford was founded on the belief that we need to be mindful of our connection to the earth.
Items: Bamford Organics has it all, from stylish clothing, decorative homewares and clean beauty.
Launched in 2009, Outsider Clothing is one of the pioneering ethical British fashion brands. Casually cool, this label uses all-sustainable materials that drape gently from the body, including silk, bamboo jersey, Merino wool and organic cotton.
Ethics: Everything Outsider Clothing stands for is with a better future for fashion in mind. The brand uses natural, alternative and sustainable fibres. And of course, everything is produced in ethical factories.
Items: Feminine dresses, classic jackets, shirts and tailored trousers.
One of our favourite ethical British fashion brands is COSSAC! They've perfected the art of timeless, feminine and versatile apparel. Encouraging people to buy less, the brand promotes the minimalist capsule wardrobe, offering classic garments that are designed to be worn beyond seasonal trends that come and go.
Ethics: The brand uses ethically sourced, organic or low impact materials so you can shop with confidence you're spending wisely. In a bid to minimise waste and headstock, COSSAC works with small factories to produce small collections.
Items: Think capsule items: items that can be worn in various ways accompanying different garments. COSSAC sells everything from knitted dresses and ponchos to shirts, trousers, dresses and even bodysuits. Personally? I'm a huge fan of their knitwear!
Christopher Raeburn isn't just another trailblazer in ethical British fashion; he's also a pioneer in unisex style. From upcycled wool field jackets to nylon parachute shell suits, each so-called RÆMADE style is produced by meticulously deconstructing original unwanted pieces, and reworking the materials into unique and ethical garments.
Ethics: Raeburn is all about creating zero-waste designs from materials that would otherwise go to landfill. Think: old army surplus, parachutes and other deadstock fabrics.
Items: This designer makes super cool outerwear, especially parkas and puffa jackets. But I personally also love how his dresses flow with the use of upcycled parachute material.
Did we miss any ethical British fashion brands that you love? Let us know in the comments, below!
Latest posts by Lora O'Brien
(see all)