These sexy, sustainable silk fashions are perfect for summer, for so many reasons!
By Diane Small
Summer is a sultry time, full of warm breezes, moist skin and sunshine. And no fabric works better for the season than silk! It's breathable, lightweight, and always elegant.
Derived from the cocoons of silkworms, it's also fully natural, and is especially eco-friendly when dyed with vegetable and other natural colouring processes. But there are lots of other benefits from wearing silk you may not even know about. Here are a few.
The Benefits Of Wearing Silk
1. It's good for your skin
Silk contains natural cellular albumen. This helps speed up the metabolism of skin cells – thus helping to reduce signs of aging. So wearing silk is actually good for your skin! It's also lightweight, perfect for those with skin conditions.
2. You won't sweat
It's a natural heat regulator, maintaining the temperature of the air around you at a more comfortable level. The result is that you'll perspire less. Perfect for summer, then!
3. It stops wrinkles
When you sleep on silk pillowcases, there's less friction between your skin and your pillow. That's great, because apparently that friction is one of the biggest causes of sleep-induced wrinkles.
4. It's antibacterial
Another amazing benefit of silk is that bugs, mold and bacteria don't like it. Its sericin residue is a natural repellent that keeps all the nasty, allergy-inducing creatures away.
5. It can be cruelty-free
For those of us who hate the idea of killing silkworms to get their cocoons, never fear. Peace silk allows the creatures to emerge from their little silky homes before harvesting the cocoons.
6. It's biodegradable
Bury an organic silk dress in the backyard, and it will biodegrade within a few years. Much, much better for the planet than polyesters and other petrol-based fabrics!
7. You don't need to dry clean
Though most silk garments say 'dry clean only' on the label, that's not really true. You can gently hand wash silks with shampoo, or place them in a specialised laundry bag and toss them in with the gentle cycle.
So in short, silk is beautiful, natural, biodegradable, anti-allergenic and even anti-ageing. It's one of the best materials you can wear!
Here, we've found the best sustainable silk fashion brands to help you look hot and feel cooler this summer.
Sustainable Silk Summer Styles We Love
Designer Geraldine Garcia boasts a polished and minimal aesthetic. Her delicate, feminine collections  contemporary flowy pieces. They're naturally dyed in a subdued palette.
Choose from cropped tops paired with maxi-skirts or evening dresses that flow behind you gently, like smoke. Some of her ethereal and understated garments are embellished by laser-cut silk applications that mimic the different forms of the Izote flower, giving them an artistic and luxurious touch.
Fully committed to sustainable production and sourcing, Garcia works with fabrics such as recycled lycra and biodegradable Tencel, in addition to pure silk.
Price range: From around $160 up.
Peace silk? No
Designer Kudrat Makkar, the Founder and Creative Director of Mastini, may be based in Australia. But her heart is in India! She's chosen to make her ethical fashion brand there, using handmade traditional techniques which are inherited by the artisans from their ancestors. Her goal is to revive and preserve her Indian cultural heritage through her brand.
All the craftsmen working for Mastani are masters in their fields. These areas include embellishment, hand-looming and beading.
The brand uses naturally dyed, hand-loomed peace silk in their limited-edition collections. For Mastani, luxury is defined by the detail and unique quality that creating a garment by hand brings.
Price range: From around $300
Peace silk? Yes
We love the fact that Ethical Kind makes all their garments from cruelty-free, 100% organic peace silk. You can rest assured that all of their silk pajama sets are gentle on the skin, and 100% breathable.
Sure, you can wear these for a cooling, good night's sleep. Or, you could wear these relaxed fit tops and trousers as a suit! Just dress them up with some heels and jewellery for a leisurely summer look. Great for romantic evenings at home and out.
Price range: From around $500
Peace silk? Yes
Reformation's sustainable silk fashions show this fabric isn't just for lingerie!
The brand is famous for its stunning wrap dress designs, and has recently branched into other kinds of fashion, like sustainable jeans.
If you're worried about the impact your wardrobe purchases might have on the planet, Reformation will spell it out for you. Every item they sell describes the environmental impact of the garment.
Prices: From around $300
Peace silk: No, but some styles use silk deadstock or upcycled fabrics
With its dedication to supply chain transparency and sustainability, Outsider has fast become a favourite online platform for eco-fashionistas. The brand is perfect for those seeking not only ethically sourced fashion, but also fabrics, eco accessories and organic beauty products.
Outsider has just re-launched and revamped their site. It now includes not only sustainable silk fashions, but also organic beauty products and eco-friendly accessories. There are even fabrics for designers who aren't sure where to source 'green' materials.
Moreover, there's a host of  new editorial content which aims to inform and educate about the differences ethical shopping can make to the consumer and the wider environment. Here, you'll learn about what 'eco-friendly' really means, and how you can transform your habits to help save the planet for future generations–whilst looking stylish in silk georgette and jersey frocks, of course!
Prices: From around $200
Peace silk? Yes, in some styles, like this.
Looking for more eco-fashion ideas? Want to see more designers making sustainable silk fashions? Follow us on Pinterest!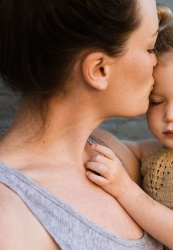 Latest posts by Diane Small
(see all)