Some think crystal infused beauty products can boost your looks. Here's why
By Diane Small
Crystals are making waves in the world of skincare. In ancient medicine they were used for their anti-ageing properties. In fact, the Chinese have been using jade rollers for centuries to smooth out wrinkles. But it's only recently that crystals have moved from holistic medicine to high street shops.
Devotees claim that crystals and gemstones emit vibrations that can have an energising and healing effect on the skin. But is there any science to that?
The science behind gemstone skincare
Co-founder of Själ Skincare, Kristin Petrovich, thinks there is. She explains that as the gemstones vibrate at a higher frequency, their energy travels towards the weaker energy or cells in the body. So in a nutshell, crystal infused beauty products can work to restore and harmonise us inside and out.
Her brand works with European biotechnology companies and its products also include ingredients with plenty of research behind them, including peptides, vitamins, and fruit enzymes.
However, Whitney Bowe, a dermatologist in New York City, says there's not enough scientific research that shows how effective certain gemstones and crystals in skincare products can be. However, she also believes crystal infused beauty products can deliver benefits. Specifically, she states gold, for example, has proven anti-inflammatory properties. It has even been used for centuries to treat conditions such as arthritis.
She adds that rose quartz might help calm the complexion and improve circulation. Tourmaline can also make skin more radiant.
Which gemstone does what?
For those who are into crystal healing energies, you should focus on the energetic benefits the stones can bring. For example, certain crystals are calming, energising, or even associated with love and romance, as is the case with rose quartz. Sapphire can promote wisdom and mental acuity, while amethysts encourage purification and peacefulness.
The real question now is: which stone is best for you?
Here's a quick look at the basics of what's behind gemstones in beauty products:
Garnet: This is a crystal of passion, sensuality, beauty and wisdom. It gives you the feeling that you can have it all.
Rose Quartz: A symbol of love, rose quartz is a healing stone that can reduce inflammation and cure headaches.
Sapphire: This can boost self confidence and understanding. It also helps to heal diseases of the throat and lungs.
Amethyst: This wonder crystal has the power to clean blood vessels, regenerate cells and increase the body's healing ability, making it a great ingredient for skincare products.
Black Tourmaline: A stone with psychic energy, black tourmaline promotes spiritual protection and aligns the energy centres of the body. It also protects you from the negative effects of EMFs.
Malachite Extract:  Rich in copper, this is a great anti-oxidising stone. Perfect for after-sun care.
Now that you have the lowdown on the stones, see which crystal infused beauty products could benefit you most.
All-Natural Crystal Infused Beauty Products

This organic treatment uses dilutions of botanical extracts of anthyllis and bryophyllum. They work with gemstone black tourmaline to calm, soften and stabilise stressed, reactive skin.
Though this is one of those crystal infused beauty products that's suitable for anyone, it really works best for hypersensitive, reactive skin.
Gem: Black tourmaline
Best for: Aligning chakras, calming skin, protecting skin from blue light and EMFs on devices
Price: $95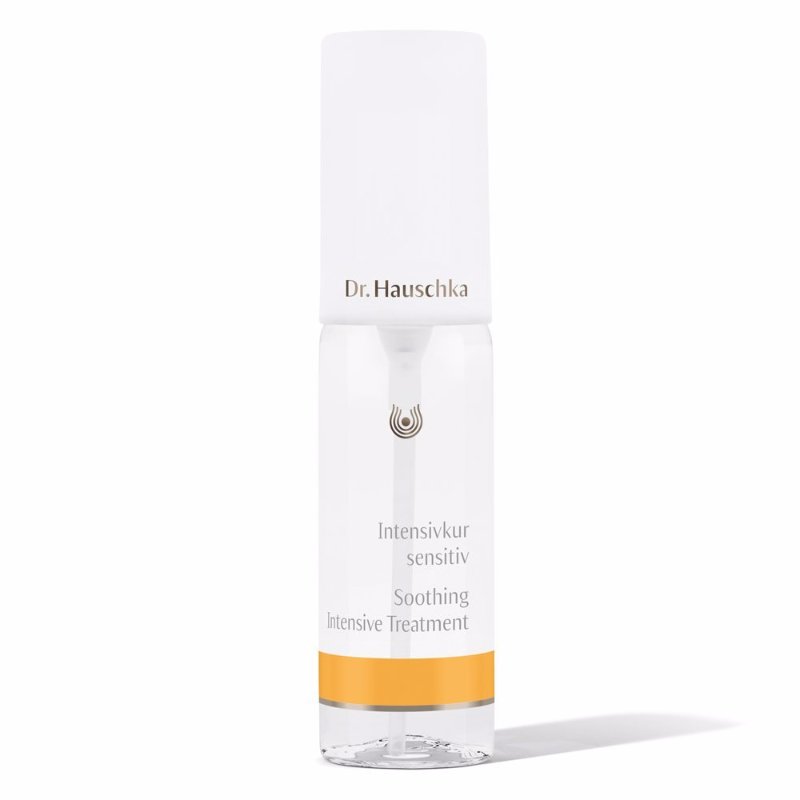 It's impossible to choose just one product from this crystal infused beauty products range, which prides itself on using only 100% active, organic ingredients. In fact, the AEOS range also aims to re-define and re-assess our approach to skincare. It does so through biodynamic plant extracts, essences and essential oils. But of course, there are also spagyric tinctures of crystal energies in each bottle.
This is truly a unique product range in the history of skincare. AEOS skincare is based on the alchemical techniques of ancient cultures, along with cutting edge skincare formulas. The brand has a comprehensive range of toners, cleansers, serums, moisturisers and mists for all skin types. The brand uses gems including sapphire, emerald, amethyst, and rose quartz in its formulations.
Gems: Various, depends on product
Best for: Various ailments, depending on the product
Prices: Start around $22
Tata Harper's 100% natural mask is perfect for those with blemish-prone or problem skin. It contains anti-inflammatory salicylic acid and chlorella to nourish and reduce redness and calm breakouts. There are also quartz micro crystals, which exfoliate and soften.
Working in a similar way to an enzymatic peel, this clarifying formula is enriched with AHA super fruits and lactic acid to reduce the appearance of pores and regulate excess oil production.
Gem: Quartz crystals
Best for: Giving skin a youthful glow, opening the heart chakra
Price: $72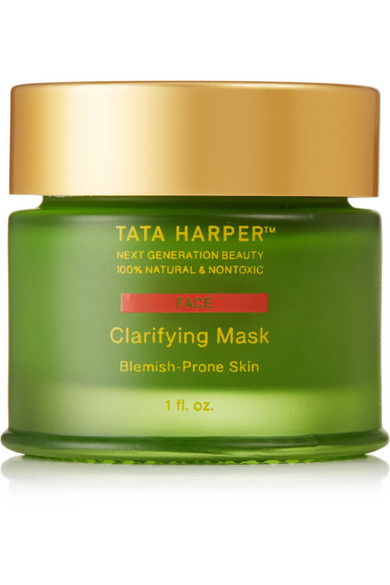 Did you know Aveda makes crystal infused beauty products? This creamy, clay-based scrub exfoliates with the help of bamboo extracts. It also energises the skin with tourmaline grains, which also leave your skin radiant and refined. Dermatologist-tested, this skin refiner is guaranteed to also be non-acnegenic.
Gem: Tourmaline
Best for: Giving skin a youthful glow, protecting skin from EMFs
Price: $72
This is one of the most traditional crystal infused beauty products! Gua Sha is an ancient Chinese technique that has been used for centuries to bring new life to dull, ageing skin via gentle massage. This effective facial tool smooths wrinkles, encourages detoxification and reduces dark circles under the eyes.
The Crystal Contour was hand carved especially for the face. Blue Sodalite makes this treatment even more luxurious and high vibrational. The stone encourages harmony and restores peace and inner tranquility. Use its grounding energy to strengthen bonds with others, build self confidence and inspiration, and bring balance into every aspect of your life.
Gem: Blue Sodalite
Best for: Releasing fear and tension, building confidence
Price: Around $50
Need a quick beauty fix? It takes only 20 minutes for one drop of rose oil to be fully absorbed into the skin! It then communicates its hydrating, anti-inflammatory benefits to every cell in your body.
This mist by Love and Roses features anti-aging ingredients often reserved for the most prestigious night creams. But that's not all! Of course it's also infused with the energetic benefits of precious gems, including rose quartz essence. This promotes self love, confidence, grace, beauty, weight loss, and self esteem.
Gem: Rose quartz essence
Best for: Feeling more self-worth, reducing redness and inflammation
Price: $27
A cult favourite, this sapphire infused facial oil was also a European Best Beauty Award Nominee. It features calming, restorative benefits unlike any other face oil. Its stress-relieving scent helps to dissolve tension. And don't be put off by the concept of an oil! This is non-greasy and absorbs quickly, leaving even the driest skin dewy. No wonder it's one of the best loved crystal infused beauty products!
Using elements from Eastern medicine, European bio-technology, and homeopathy, Sjal (pronounced 'Shawl') produces a range of products that benefit all skin types. They use more than 200 rare ingredients in their range. These include energy-infused precious minerals and gemstones like gold, platinum, sapphire, and amethyst to promote elasticity, restoration, and brightness.
Gem: Sapphire, gold, platinum
Best for: Relaxation, reducing inflammation, restoring brightness and youthfulness
Price: $175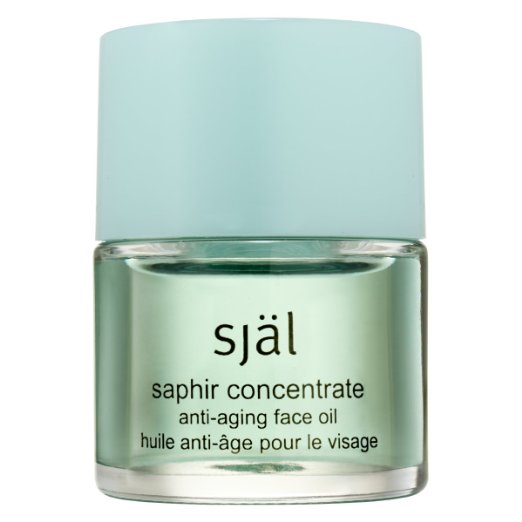 What's not to love about this amazing range of crystal infused beauty products? Every single item is 100% organic and infused with some kind of gemstone to heal your heart, soul and skin. The founder has a degree in Geological Engineering and is a Shamanic Reiki Practitioner. She is passionate about creating beauty products from the power of nature.
One of my favourite products is their Gem Juice, which uses the medicinal properties of plants and increases their potency by combining them with colour-coded gemstones in the hue of each plant to create a vibrational link between mineral and botanical worlds.
Gem Juices also contain small crystals which are energetically cleansed and ready to be programmed with your unique intentions. Simply hold the bottle in your hands and focus on manifesting your desires! Finished with the spray? Just remove the crystals from the bottle and keep them for continued intentional living.
Gem: Amethyst
Best for: Hydrating skin, increasing perception and intuition
Price: $39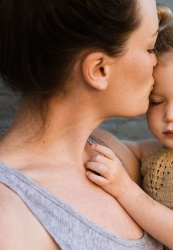 Latest posts by Diane Small
(see all)