Want to earn money whilst traveling? We have 7 ideas that will sustain your wanderlust!
By Diane Small
If the pandemic taught us anything, it's that most jobs can be done from anywhere. Whether you're an educator, journalist or graphic designer, there's really no need to show up at the office from 9-5 anymore.
Sure, you can stay home and work in your PJs from your home office. But wouldn't you rather be, say, on the beach as you press 'send' for your weekly report?
For some, it may seem a bit daunting to quit their office job and become a digital nomad. But as someone who did this over five years ago, I can tell you: it's definitely worth it.
Just ask yourself: which life choice will you appreciate more when you're older? Keeping the same routine every day, or traveling the world, making new friends in multiple countries, trying new foods, and having unforgettable experiences?
Your current job might not be ideal for this lifestyle. So here below, we've come up with 7 ways to earn money whilst traveling. If one of these jobs sounds like it might be for you, pack your bags and buy your ticket!
How to Earn Money Whilst Traveling: 7 Ways
1. Become a local tour guide
What? I hear you asking. How can I be a tour guide in a place I don't even know? Well, join an international tour company! They will help you find local guide jobs around the globe. They're always looking for cheerful folks with good language skills to show people who share your interests and language around.
Depending on your hobbies and interests, you can choose what type of tours you want to lead. For example, if you're an art buff, you could take tours around galleries. Bit of a foodie? Take tourists on tasting tours of local restaurants.
2. Sell travel photography
Another effective way to earn money whilst traveling is by becoming a freelance travel photographer. By traveling around the world and taking pictures of incredible places, you can sell them on photo stock websites such as Shutterstock. 
If you're a more experienced photographer, you can even sell your pictures to the press, magazines, or specific clients. By using a print on demand platform, you can even sell prints of your photographs. 
Another way to earn some additional money as a photographer is to give photography classes online. Combining all the mentioned methods of making money as a photographer, you can build up to a pretty good salary.
3. Do some online translation
Fluent in more than one language? Another easy way to earn money whilst traveling is to become an online translator. Depending on what you prefer, you can either start a career as an independent freelancer and build your own company or work with translation agencies.
If you don't feel too sure about your skill levels, build them up by starting small. Translate for bloggers and smaller websites until you feel more confident to move on to more official documents.
4. Teach something online
There's no doubt that online teaching became more popular after people experienced its benefits during the pandemic. So no wonder the demand for online tutors is growing as well. As a result, online tutor jobs are another great way to earn money whilst traveling.
Think about your skills and education: could you teach languages? An academic subject? Cooking? Classes can be given via Skype, Zoom, or Google Meet, so it doesn't really matter where you're based. Not sure how to get started? You can find teaching jobs online at Preply. This website gives you multiple opportunities to teach different subjects and languages online at different salary rates depending on your experience in the specific field.
5. Do some graphic designing
Many digital nomads are creatives, mostly freelance graphic designers. This kind of job is super convenient because the only three things you need are great skills, a computer and wifi.
It's easy to find freelance work on websites like Upwork that post projects for freelancers. But of course, if you already have a client base or even a full time job in the field, all the better.
6. Become a virtual assistant
Since many businesses shifted to online work during the worldwide pandemic, offices are now keener on hiring virtual assistants to help them with everyday tasks. This also helps reduce employee costs, of course.
For example, depending on your experience, you could help a business with social media, customer service, website management, emails, article editing, blog posting, or many other tasks that can be performed remotely. Again, you can find loads of such jobs on Upwork and similar sites.
7. Work as a nanny
If you love kids, being a nanny is one of the best ways to earn money whilst traveling. You'll have fun, get paid well, and your accommodation will be taken care of. Many families seek nannies who can teach their kids something, be it a language, a skill like playing a musical instrument, or even basic cooking.
As an extra bonus, the family you work for may well take you traveling with them, when they go on vacation. Perfect for those with wanderlust!
Those are our top 7 tips for how to earn money whilst traveling. Have you ever done this yourself? What did you do? Let us know in the comments, below!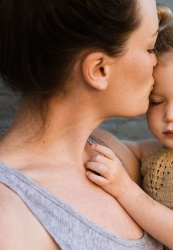 Latest posts by Diane Small
(see all)