Love the fall season? Then you'll adore these autumnal activities!
By Diane Small
The coming of the fall season brings a sense of cozy comfort. The crisp, cool air, the changing leaves, and the scent of hot cocoa and pumpkin spice all contribute to the distinct character of the season. 
Autumn is well-loved in temperate regions. In the United States, for example, polls have found that it's people's favorite time of the year. It's easy to understand why. 
It's the perfect time to slow down and indulge in relaxing activities that celebrate the beauty of the season. The ambiance of fall encourages people to unwind and reconnect with nature and their loved ones. The season's calming atmosphere also encourages a more reflective mood.
If you're excited to get into the fall spirit, here are some relaxing autumnal activities you might want to try these next few months.
8 Fun Things To Do This Fall
1. Baking
I don't know about you, but when I think 'fall', I can almost smell the cinnamon, nutmeg and cloves! And what better way to enjoy those scents (and flavours!) than to use them in baking? Especially now that it's not too hot to get the oven going without sweating buckets.
And there are so many tasty treats to choose from! Think: apple or pumpkin pies, cinnamon cookies, chai muffins…you name it.
One of the best autumnal activities for: Enjoying the bounty of the season.
2. Taking long walks
One of the most unique and enchanting parts of autumn is witnessing the transformation of the landscape. Deciduous trees halt their chlorophyll production as the nights get longer, changing their leaves' colour into warm reds and yellows. 
To fully immerse yourself in this beauty, take a walk on one of the nature trails in your area. Being surrounded by tall trees alongside the cool autumn air can feel incredibly refreshing. And if you're feeling curious and adventurous, you can take a field guide or an expert friend to identify tree species and wildlife native to your community.
The weather is perfect: not too hot, not too cold, and the air is fresher. So if you're not into walking, bike instead. Or if you want a greater challenge, go for a nice jog.
Tip: Take a camera with you to capture the magnificence. And be sure to kick up lots of leaf piles!
One of the best autumnal activities for: Getting fitter with friends and family.
3. Hitting the water – before it's ice
One of the best parts of summer is being on the water. Swimming, waterskiing, kayaking…it's all fun!
While the water might be getting too cold for most of those activities, water babies can still enjoy their favourite element by chartering a yacht, like the ones offered by YACHTZOO. 
Whether you're an experienced sailor or a first-timer, gliding across the water, surrounded by foliage or the open sky, is a unique experience. You can go with your partner for a romantic escapade or invite friends and family for a fun outing.
This offers a great opportunity to gaze at the fall foliage.
One of the best autumnal activities for: Those in denial that summer is over!
4. Bird watching
This is the season when birds go south, and so it's the perfect time to take up bird watching. Get some binoculars and hire a guide to show you which species is which, and to educate you on their habits and where they're going to now.
I have personally done this, and was amazed. There were loads of birds surrounding me I didn't even notice without the guide! And I learned a lot. Highly recommended!
While you're at it, why not keep an eye out for other animals, too? Hedgehogs, squirrels and chipmunks are but a few you might spot, getting ready for winter.
One of the best autumnal activities for: Educating yourself on local species.
5. Knitting
The best part of fall for many? Pulling out those gorgeous autumn boots (not as bulky as winter boots!). And wearing knits!
They're cosy, they're stylish, and if you make them yourself, they're even better. Because, of course, they'll have that personal touch. But also because you can choose exactly the style and wool you want. Plus, gifting knitted hats, sweaters, socks and jackets is such a beautiful thing to do for Christmas!
Not sure how to knit? There are plenty of online tutorials and local community classes to help. Start with something basic, like a scarf or pillow case, and work you way up from there!
One of the best autumnal activities for: Those with a bit of crafty talent.
6. Exploring pumpkin patches & apple orchards
Pumpkins and apples are a fall season staple. Fall is often synonymous with pumpkins, and this season is the last chance for apple farmers to harvest their crops. So autumn is the perfect time to visit pumpkin patches and apple orchards for an outdoor adventure with friends and family.
Head to a local farm or orchard and immerse yourself in the fall harvest experience. Pick pumpkins straight from the patch and choose the best ones for carving or decorating your home. A visit to the pumpkin patch can help you get ready for Halloween.
Exploring an apple orchard is another way to get your hands on some fresh local produce. Plucking ripe apples from the trees could be an enjoyable experience you can share with your loved ones. 
You can use your pumpkins and apples to make soups, stews, and desserts. Plus, exploring apple orchards and pumpkin patches during the fall is an excellent opportunity to spend quality time with friends and family and make new memories.
One of the best autumnal activities for: Bringing the kids.
7. Building your winter 'nest'
The days are shorter and the nights are cooler. Which means it's time to retire those summer blankets and pull out the duvets!
But that's not all. To add a bit of hygge (the Scandinavian term that roughly translates to 'coziness') to your home, all you need to do is surround yourself with things that make you feel like your home is a 'nest'. Think: scented candles, cozy cushions, throws, and thicker blankets.
One of the best autumnal activities for: Literally everyone!
8. Foraging
The autumn season offers so much bountiful food! And most of it is free. All you need to do is know what's edible and where to find it.
For example, there are myriad mushrooms available right now. Plus chestnuts, pine nuts, black walnuts, elderberries, and cranberries are all in season. And you can find them in abundance if you know where to look. If you're feeling adventurous, why not try to cook with acorns, or make a tea from rosehips, which are ripe right now?
One of the best autumnal activities for: Experimenting in the kitchen.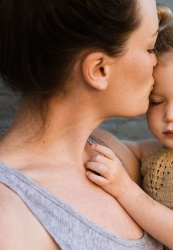 Latest posts by Diane Small
(see all)