Here's why AKT London is a great choice for those looking to stay cool this summer with a natural deodorant
SPONSORED POST
By Diane Small
Summer means picnics, sunshine, holidays, and….sweat.
So of course, we turn to deodorants to combat that. But as any Eluxe reader knows, deodorants can often be highly toxic.
They contain several chemicals that have been linked to everything from allergies and ingrowing hairs to cancer.
In a world that increasingly values natural and sustainable products, AKT London has emerged as a frontrunner in the realm of beauty and personal care. With a strong commitment to quality, environment-friendliness, and innovation, AKT London has captured the attention of discerning consumers.
Among their exceptional range of offerings, AKT London natural deodorants shine as a standout choice for summer. Each one embodies the brand's commitment to efficacy and eco-consciousness, sure. But they offer delightful fragrances that enhance the overall experience.
The Essence of AKT London
AKT London was born out of necessity and a commitment to innovation. Founders Ed Currie and Andy Coxon worked in the theatre in London's West End. They were inspired by their personal experiences and the challenges they faced with mainstream deodorants. Their demanding schedules involved rigorous physical activity under hot lights. This led them to take matters into their own hands and develop a deodorant that would provide superior performance and reliability.
A Commitment to Quality and Innovation
Currie and Coxon embarked on a three-year journey of extensive research, development, and formulation. They sought the expertise of leading professionals in fragrance and cosmetic science to ensure their deodorant would surpass the highest standards.
This collaborative effort resulted in AKT London's Deodorant Balm. It's an all natural product that effectively addresses odour protection. The blend of creativity and expertise behind every formulation is a testament to AKT London's dedication to providing products of exceptional quality.

In addition to prioritising performance and quality, AKT London also takes environmental sustainability seriously. AKT London uses recyclable aluminium packaging to ensure circularity. But their commitment to eco-consciousness extends beyond packaging. The brand strives to minimise its impact on the environment throughout its entire production process.
Embrace the Refreshing Summer Experience
AKT London's Deodorant Balm is an ideal choice for those seeking a reliable and refreshing solution to the summer heat. The delightful fragrances incorporated into the deodorants provide an additional layer of pleasure.
Just check out these unique formulae:
Mint, Pomelo, Tomato Vine
Cedar, Eucalyptus, Bitter Orange
Amber, Violet, Tonka
…and many more! If you fall in love with a scent, there are even limited edition candles that use them so you can enjoy them at home, any time.
Whether enjoying outdoor activities or attending social gatherings, AKT London's deodorants ensure freshness and confidence throughout the warmest months of the year. With its natural ingredients and dedication to sustainability, AKT London offers products that not only meet the needs of the season but also align with the values of conscientious consumers.
Takeaway
AKT London is a brand that represents innovation, excellence, and environmental consciousness. Their pursuit of an effective and natural deodorant led to the creation of many great beauty care products, which are remarkable solutions that cater to the needs of modern society. With AKT London's commitment to quality and sustainability, consumers can improve their self-care while minimising their impact on the environment.
So embrace the essence of AKT London this summer and enjoy a refreshing and invigorating experience that combines efficacy, natural ingredients, and a genuine dedication to the well-being of individuals and the planet.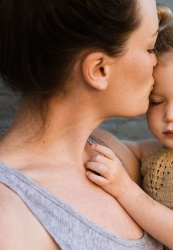 Latest posts by Diane Small
(see all)