Making eye makeup mistakes can ruin your whole look. Here's how to avoid them – and truly glow!
By Diane Small
Applying makeup can be tough for several reasons. You might be experimenting with a new product, for example. Or maybe a new technique. Or, perhaps your skin simply isn't the same as was when you were younger.
One of the hardest products to apply is eye makeup. There are several reasons for this.
Firstly, the eyes are one of the first parts of the body to show the signs of ageing. You can watch a ton of eye makeup tutorials, but if you fail to realise that most of those videos are made by young women, don't be surprised to realise that the results on your face will not be the same as those in the tutorial.
Secondly, your eyes are the first place people look at when they speak to you. So any small boo-boo will be pretty evident.
Finally, the eyes are sensitive, so it's hard for a lot of people to apply products that make them blink. For example, I personally can't allow someone to put liquid eyeliner on me without flinching.
With these points in mind, here 7 typical eye makeup mistakes you're probably making –  and how to correct them.
Image below: Sahara Luna via thehappyhideout.com 
Main image: Missinterprette on Pinterest
7 Of The Most Common Eye Makeup Mistakes
1. Not applying primer
Our first in our list of eye makeup mistakes is a lack of primer. When you're young, and your skin is relatively healthy and you can get away without using one. But as you age, before you apply anything else, you should prepare your skin with a primer. If you don't your makeup may slip and not last as long. 
Your routine should go something like this:
wash your face

allow your skin to absorb the products

put on a hydrating primer. Give it a minute to dry before applying any makeup.
Image below: Charlotte Tilbury
2. Layering on too much product
Ok, so now. you know a primer is a must. But that being said, note that fine lines, dark circles and wrinkles are all more pronounced if you apply too much product. It's one of the most common eye makeup mistakes for sure!
I'm talking: concealer, primer, powder or eye shadow. That's why most makeup professionals will tell you: use sparingly! When it comes to makeup, less really can be more.
Here's all you really need:
moisturiser
primer
concealer
mascara
Avoid: glitter, powder, heavy fake lashes, and using too much product overall. Personally, I like using eye shadow, but only for nights out.
Image below: Charlotte Tilbury
3. Not properly colour correcting
This is probably one of those most important eye makeup mistakes to avoid. In fact, I'd say the key to beautiful eyes is colour correcting. This technique helps you even out the tone when you see dark circles around the eyes. 
Wondering how to do it?
If you have light to medium skin tone, apply a concealer with slightly blue or green hues. For those with medium to tan skin tone, a peach or yellow hued concealer works best. Concealers can help you neutralise dark circles and dark spots caused by sun exposure.
Apply the product to the inner corners of the eye using a synthetic brush to even out dark tones around the eye. For your concealer, always go for a colour that is two shades lighter than your skin tone.
Image below: Charlotte Tilbury
4. Going too dark, heavy or bright with eye shadow 
Colour block eye shadow may be a huge trend right now, which is great for young women. But for women over 30, it's best to go for neutral colours like brown, nude, or beige. They work well on anyone!
Apply neutral shade on the lid, and then a deeper brown in the crease. This will open up your eye. Being that the outer corners fall as we age, it is recommended that you apply eyeshadow in a 45-degree angle to help lift the outer corner.
If you absolutely love using colour, try using shades like soft plum, blue-grey, or (not too shiny) gold on the upper lid. But avoid going too shiny or heavy with shadows. And remember: sheer powder or cream shadows offer a lighter alternative. These blend easily with a makeup brush and will look natural on even the driest of skins.
Image below: camilacoelho.com
5. Neglecting the brows
Another of the most common eye makeup mistakes is neglecting the brows. Given the fact that the brows really do frame the eye, it's shocking that some people don't pay enough attention to this area!
Before you even apply your makeup, ensure your brows are tweezed, combed and put into place with a dab of moisturiser, or a brow gel.
Then, fill in any sparse areas with a sharpened eyebrow pencil. Voila!
6. Choosing the wrong eyeliner
Who doesn't love a good winged eyeliner? But no matter how crafty you are at applying eyeliner, using the wrong kind is another of the biggest eye makeup mistakes.
For example, liquid eyeliners can look harsh on ageing skin, especially if you're using a glitter or coloured liner. It's better to stick to long-wear eyeliner pencils or gel liners. When applying, keep them close to the lash line in order to perfectly define your eyes.
For the bottom lash line, always go with a waterproof eyeliner, since products applied there are more likely to smear.
Image: @cindykimberley
7. Using too much mascara
We shed and regrow lashes all the time. However, with age, the growth cycle slows down a bit. One of the biggest eye makeup mistakes a lot of women make is applying layer after player of mascara to pump up the volume. Though they might think they're achieving lush, Cleopatra style eyes, it's more likely they've created the look of a spider on the eyelid!
While layering mascara can be ok, this depends on the brand. Some end up with a gloopy results. Or worse yet, you might get smears under the eye. Which makes you look a bit, well….unhinged!  
Instead of slathering on mascara, try curling your lashes alongside a touch of mascara to really widen the eye.
If you find that your lashes just don't grow as well as you'd like, you can try castor oil. Just apply with a Q Tip along the lash line each night. Alternatively, try an eyelash growth serum to help them grow longer and thicker. And if all else fails, simply try lash extensions!
See? Avoiding making eye makeup mistakes isn't that hard! Do you have any of your own tips? Let us know in the comments, below!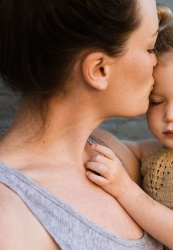 Latest posts by Diane Small
(see all)