This article may use affiliate links. Eluxe Magazine only links to products we trust.
By Sophia Hussain
Sad but true: the skin around the eyes is thinner than it is on the rest of your face, and gets even thinner as we age. To stave off the signs of ageing, it's essential to take care of this fragile area, as it's usually here that wrinkles first turn up. But even if you're still in your 20s, signs of fatigue will show up here too.
Luckily, the best organic eye creams in the market are specifically designed to help minimise the appearance of fine lines, diminish non-hereditary dark circles, and relieve puffiness.
To target fine lines/wrinkles, look for products containing anti-ageing ingredients like vitamin C, E, peptides, and omega fatty acids.  For non-hereditary dark circles  caused by tiredness or poor microcirculation (which results in blood vessels under the eyes to take on a bluish hue), look for products containing stimulating ingredients such as caffeine to encourage circulation, as well as nourishing hydrators like omega fatty acids to plump the skin up.
Puffy bags, on the other hand, are caused by the accumulation of fluid, often whilst sleeping. Depuff with products containing vitamin C-rich ingredients and try this cool tip – store your eye cream in the fridge, as the cold helps to dilate blood vessels and the cooling sensation helps soothe and tighten the area, too.
No matter what cream you use, though, take note: because the skin here is so delicate, be very careful when applying eye creams. Simply dot your product a few millimetres below the lower lashline, starting from the inner eye towards the outer eye (to prevent from getting into your eyes), then gently pat (rather than rub) the product in, using your ring finger.
Not sure which product is best for you? Here, we've chosen some of the best organic eye creams and eye treatments that are either all-natural, non toxic or organic. After all, who wants potentially irritating toxins so close to their eye area?
Packed with organic, plant based, anti-ageing ingredients, Juice Beauty's top selling eye treatment wins rave reviews for good reason: it penetrates the skin deeply to restore a youthful glow to skin. Use a gentle circular massaging notion with the applicator tip to stimulate blood flow and reduce puffiness; soon you'll see why so many women using this product swear it removes wrinkles and dark circles in a matter of weeks!
Whether you're looking to combat ageing or looking for a preventive beauty cream, this antioxidant rich eye treatment works by aiding your skin's natural  regenerative functions and halting the process of ageing by refining the delicate skin around the eyes (where we often show first signs of getting older, boo!). It also gives skin's elasticity a boost whilst improving your skin tone, all whilst leaving skin instantly smoother and more hydrated.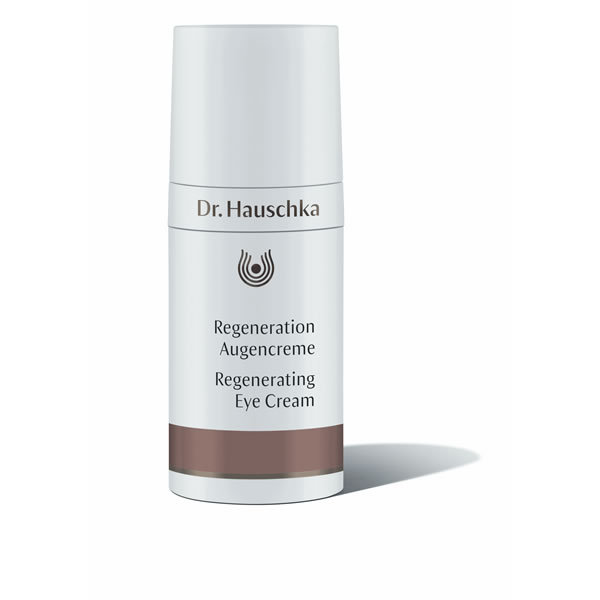 If you're tired, stressed, or dehydrated, this will show up immediately on your skin, as beauty expert Jane Scrivner knows well. For that reason, she created this 'Dream Team' duo for the eye area, which is great news if you're looking for a beauty boost! The all natural ingredients work to address all the situations mentioned above and more, leaving you fresh faced with skin that not only feels awake and hydrated but looks the part, too.
This sheer fluid literally applies like silk, since it actually contains Persian silk extract which helps combat the visible signs of skin fatigue.  This formula uses 18 radiance-revitalizing botanicals to energize and protect the skin, by targeting all visible signs of fatigue around the eyes: dehydration, fine lines, and puffiness. The addition of saccharomyces cerevisiae, a yeast rich in oligosaccharides helps reduce the appearance of dark circles.
Wouldn't it be nice if we could magically erase wrinkles? Well now we can, kind of. This eye cream has been clinically proven to reduce all signs of ageing around the eyes, including fine lines, eye bags and puffiness. Plant based ingredients like probiotics help to maintain skin's protective barrier, whilst arnica reduces inflammation and aloe vera soothes redness. The result is skin that feels lifted, tightened, firmer and refreshed.
Add an infinitely youthful sheen to your eye area with an argan oil infusion. Although this version is not an eye crème per se, it does contains cold-pressed argan oil which is rich in vitamin E and a a brilliant beauty secret for maintaining youthful skin.  This creamy oil delicately hydrates to plump dry or swollen eyes. Bonus: can also be applied to the eyelids as an eyeshadow base too. There's no better endorsement for this than the inventor of the product herself, Josie Maran (below), who proves you can still look amazingly hot after 40 with the right beauty products.
Highlight your eye contour with the power of organic juices.  Vitamin C derived from potent clementine cells  helps  lighten dark circles, and  bilberry extract protects the skin from premature aging.  This certified-organic, French-made formula is also designed to reduce puffiness with the addition of wheat wax, corn, and beet sugar derivatives.
Sometimes we get the moisture we need from a product, but we lack nourishment – or vice versa. Well, not with Trevarno. The organic brand has crafted an eye cream that not only minimises dark circles and combats puffiness around the eye area, but deeply hydrates, too, thanks to a   beautiful blend of organic ingredients. The rich formula also sinks into the  skin with minimal  effort.
This unique 2-in-1, 87% organic eye cream delivers line-smoothing power to the areas around the eyes and   the lips, helping reduce fine lines around both. It also helps de-puff and define contours around the eyes.
It contains mainly evening primrose seed oil, which is extremely high in linolenic acid, an omega 6 fatty acid that is essential in skin regeneration and noted for its anti-inflammatory properties. This rich, top selling formula is also packed with skin-firming ingredients like gotu-kola extract, known to increase collagen production, and Inca nut oil, which delivers antioxidant vitamin E to protect skin and promote its renewal. There's scientific proof it works, too: independent studies demonstrated that 83% of those surveyed saw smoother skin around the eyes, and 70% saw stronger eye contours.
Want to glow like Gwyneth? Perk up the delicate skin under and around the eye by using this skin-enhancing formula by her clean beauty brand GOOP, which includes concentrations of what you should be eating for good skin: fruit juice, olive oil and sunflower seed oil, to name but a few ingredients.
Say goodbye to fine lines, dark shadows and puffiness with Tata Harper's 100% natural Eye Crème, bursting with a long list of natural active ingredients, including carrot seed oil to nourish delicate skin, date palm extract to smooth wrinkles and eyebright flower, which – guess what? Is named for is ability to brighten the eye area. There's also a high concentration of anti-inflammatory ingredients like buckwheat extract and arnica, to reduce puffiness and prevent premature ageing.
We love how this smells! Not like coffee at all, but a bit like vanilla popcorn. Weird, but true. Antioxidant-rich green tea here avoids the free-radical damage that causes wrinkles and coffee's here too, to help prevent swelling and improve circulation. To use, dot a pearl size amount on your finger, and  gently smooth under each eye from inner to outer corner twice with your ring finger, then lightly pat in.