Organic eye creams can reduce dark circles, wrinkles and puffiness. Here are some of the best!
Sad but true: as we age, we need organic eye creams more and more. Why? Well, the skin around the eyes is thinner than it is on the rest of your face, and gets even thinner as we age. The harsh chemicals found in non-organic eye creams can irritate the delicate skin around the eye socket, making your eyes look worse.
So to stave off the signs of ageing, it's essential to take care of this fragile area with a great organic or at least, an all natural, eye cream. After all, it's usually here that wrinkles first turn up. But even if you're still in your 20s, signs of fatigue will show up here too.
Luckily, the best organic eye creams in the market are specifically designed to help minimise the appearance of fine lines, diminish non-hereditary dark circles, and relieve puffiness – all through the power of nature.
What to look for in organic eye creams
To target fine lines/wrinkles, look for products containing anti-ageing ingredients like vitamin C, E, peptides, and omega fatty acids.  For non-hereditary dark circles caused by tiredness or poor microcirculation (which results in blood vessels under the eyes to take on a bluish hue), look for products containing stimulating ingredients such as caffeine to encourage circulation, as well as nourishing hydrators like omega fatty acids to plump the skin up.
What about eye bags?
Puffy eye bags, on the other hand, are caused by various factors. For one, the accumulation of fluid, often gained whilst sleeping is one reason. Another is simply ageing. Time causes the tissues around our eyes, including some of the muscles supporting your eyelids, to weaken. As a consequence, normal fat that helps support the eyes can then move into the lower eyelids, causing the lids to appear puffy.
The solution is to tighten the skin around the eye. This can be done with products containing clean, natural ingredients like peptides, stem cells, or vitamin C. Alternatively, try this cool tip: store your eye cream in the fridge, as the cold helps to dilate blood vessels. The cooling sensation help to soothe and tighten the area, too.
Another great tip is to put two teaspoons in the fridge. Once they're cool, shut your eyes and cup them with the spoons. In a few minutes, the cold will diminish puffiness.
How to apply natural eye creams correctly
No matter what eye cream you use, though, take note: because the skin here is so delicate, be very careful when applying any cream. Simply dot your product a few millimetres below the lower lashline, starting from the inner eye towards the outer eye (to prevent from getting into your eyes), then gently pat (rather than rub) the product in, using your ring finger.
Not sure which product is best for you? Here, we've chosen some of the best cruelty free, natural and often organic eye creams and treatments. After all, who wants potentially irritating toxins so close to their eye area, right?
The Best Organic Eye Creams, Serums & Natural Eye Treatments
If your eyes need to be restored hydrated to smooth the look of puffy under-eye bags, then this is one of the best natural eye creams for you!
This is one of Annmarie Skin Care's best sellers, and for good reason. Their eye cream does so much! It diminishes the appearance of wrinkles, while creating a firmer, more vibrant look. That's due to the plant-based, wildcrafted ingredients within.
These include the following:
Damas rose plant cells – to firm and tighten the appearance around the eyes
Cucumber extract – to hydrate skin and tame skin sensitivities
CoQ10 – protects from environmental stressors
Eyebright herb – to reduce the look of puffiness
And much more!
Price: $70
Why we love it: The brand is not only MadeSafe and Leaping Bunny certified, but has a strong focus on sustainability. In fact, they report on their efforts in this area each year.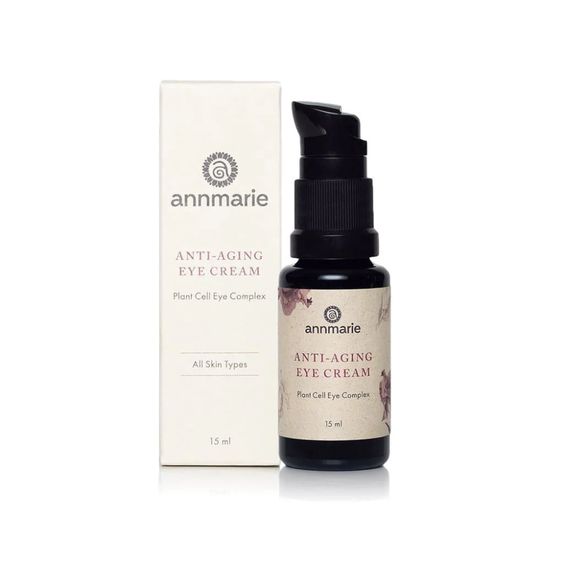 We love how this smells! Not like coffee at all, but a bit like vanilla popcorn. Weird, but true. Antioxidant-rich green tea here avoids the free-radical damage that causes wrinkles, and of course, coffee's here too, to help prevent swelling and improve circulation.
To use, dot a pearl size amount on your finger, gently smooth under each eye from inner to outer corner twice with your ring finger, then lightly pat in.
Price: Around $26
Why we love it: Smells a bit weird, but good. Is slightly addictive. In our experience, it works! (That's why it's #1). Plus, at under $30, it's one of the best organic eye creams for those on a budget. What's not to love?
ESK stands for 'evidence based skin care' – but don't let that make you believe these products aren't all natural! The brand is proud to be free of all nasties, including perfumes, preservatives, and harmful chemicals.
We particularly love their eye serum, which boasts a blend of organic, peptide and antioxidant ingredients that were put there for their abilities to lighten, brighten and tighten the delicate skin under the eye.
Price: Around $77
Why we love it: A little goes a long, long way!
Whether you're looking to combat ageing or looking for a preventive beauty cream, this antioxidant-rich eye treatment works by aiding your skin's natural regenerative functions and halts the process of ageing by refining the delicate skin around the eyes (where we often show first signs of getting older, boo!). It also gives skin's elasticity a boost whilst improving your skin tone, all whilst leaving skin instantly smoother and more hydrated.
Price: $75
Why we love it: Goes on smoothly, feels light when on. Wrinkles are a bit less notable after just 1 week of use (in my own personal experience).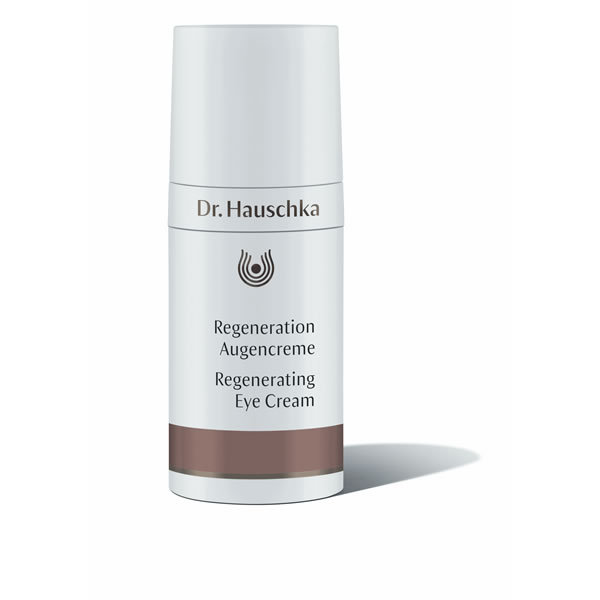 If you're tired, stressed, or dehydrated, this will show up immediately on your skin, as beauty expert Jane Scrivner knows well. For that reason, she created this 'Dream Team' duo for the eye area, which is great news if you're looking for a beauty boost! The all natural ingredients work to address all the situations mentioned above and more, leaving you fresh faced with skin that not only feels awake and hydrated, but looks the part, too.
Price: $60
Why we love it: This is literally two products in one: a mask for really dry, tired skin, and a serum for nightly use.
This sheer fluid literally applies like silk, since it actually contains Persian silk extract which helps combat the visible signs of skin fatigue. This formula uses 18 radiance-revitalising botanicals to energise and protect the skin by targeting all visible signs of fatigue around the eyes. These include signs like dehydration, fine lines, and puffiness.
The addition of a rather unusual ingredient called saccharomyces cerevisiae, a yeast rich in oligosaccharides, helps reduce the appearance of dark circles.
Price: Around $65
Why we love it: This is one of the lightest eye serums, perfect for those who don't like putting thick creams around the eye.
This is one of the best organic eye creams, and it harnesses the power of nature to make your eyes more beautiful! Its echinacea based GreenEnvy™ formula contains a high concentration of the phytochemical cichoric acid, a potent natural antioxidant which helps protect and firm the skin by inhibiting the enzymes that break down collagen.
Algae and rose hip extract are added to help diminish the appearance of fine lines and wrinkles, whilst hyaluronic acid—nature's moisture magnet—goes deep within the skin's surface to boost moisture and elasticity.
Price: Around $45
Why we love it: This cream gets ridiculously AMAZING reviews from all who try it! See them here.
Much loved British brand Aromatherapy Associates has created a rejuvenating eye cream using the power of nature, merged with the knowledge of science. This powerful lotion is infused with hydroxyproline to retain elasticity and combat dark circles, and the science part is found in the stem cells extracted from edelweiss, which are known to reduce the appearance of wrinkles. Pure rose and anti-ageing frankincense essential oils work together to soothe and protect delicate skin, too.
Price: $69
Why we love it: Smells like a dream, is absorbed easily and plumps the skin notably, right away. This is one of the best organic eye creams for those who can afford it!
The difference between a cream and a balm is the richness, and this one lavishes your eye area in a layer of nourishing hydration that really lasts. Its unique formula of sea kelp, vitamin E, shea butter, and pomegranate work together to truly quench your eye area with plenty of moisture and antioxidants, whilst encouraging brighter, smoother, firmer skin around the eye.
Use it sparingly during the day for effective layering, and more liberally at night for a deeply restorative treatment.
Price: Around $49
Why we love it: Seriously rich, and gentle enough for even those with sensitive and allergic skins.
Want to glow like Gwyneth? Perk up the delicate skin under and around the eye by using this skin-enhancing formula by her clean beauty brand GOOP. This eye perfecting cream includes concentrations of what you should be eating for good skin: fruit juice, olive oil and sunflower seed oil, to name but a few ingredients. It's effectiveness has made it a top-seller on the GOOP website.
Price: Around $90
Why we love it: It's nice and thick and rich – really hydrating.
Say goodbye to fine lines, dark shadows and puffiness with Tata Harper's 100% organic eye creams! This one is bursting with a long list of natural active ingredients, including carrot seed oil, to nourish delicate skin. There's also date palm extract, which helps to smooth wrinkles.
The star ingredient though, has to be eyebright flower, which is actually so-named for its ability to brighten the eye area – it can even cure eye infections, apparently! There's also a high concentration of anti-inflammatory ingredients like buckwheat extract and arnica to reduce puffiness and prevent premature ageing.
Price: Around $90
Why we love it: Notably depuffs the eyes pretty much immediately.
Wishing you could click your fingers and reverse the signs of ageing? Now you (kind of) can! This Squalane + Marine Algae Eye Cream by Bioessence is an innovative beauty product. It pairs the powers of marine algae and paracress extract to reduce the appearance of fine lines and wrinkles in just 7 days (according to studies done by the brand).
The algae-based eye cream has a melt-in texture, and works to deliver deep hydration, smoothing the skin and erasing fine lines. I noticed a difference in the visibility of my own fine lines immediately after using this. I bet you will too!
Price: $54
Why we love it: Its marine extracts are highly nourishing to the skin!
If potions were real, this is one you wish you could whip up in a flash! Infused with rosehip oil, this treatment by Cahaya Skincare helps to nourish the delicate skin around your eyes, providing deep hydration to protect it.
To use, dab 1-2 squirts of the cream around each eye, using your ring finger to gently pat it into the skin, after cleansing. Not only will it offer intense hydration, but it's also one of the best organic eye creams for healing and reducing skin pigmentation, as well as improving overall skin texture.
Price: Around $50
Why we love it: It's infused with the dewy scent of fresh roses and other florals, and instantly sinks into your skin.
Packed with organic, plant based, anti-ageing ingredients, Juice Beauty's top selling natural eye treatment wins rave reviews for good reason: it penetrates the skin deeply to restore a youthful glow to skin. Use a gentle circular massaging notion with the applicator tip to stimulate blood flow and reduce puffiness. Soon you'll see why so many women using this product swear it removes wrinkles and dark circles in a matter of weeks!
Price: Around $50
Why we love it: A cult favourite, it's light, organic, and only a little is needed. A bit of this product goes a long way!
Ever had the 'Are you tired?' question when someone looks at you? Sometimes, we can't help but look tired, dark circles and bags included! Well, now you can do something about it.
Combining one of the world's first vegan bioidentical human elastic with other botanical extracts, this eye serum is pretty much like a magic wand. It will visibly reduce the signs of tiredness and ageing around the eyes while also protecting skin from sun damage and blue light, which is very needed in the high-tech world we live in now!
Price: Around $75
Why we love it: Banishes dark circles and protects our skin on the daily? Yes, please!
Latest posts by Sophia Hussain
(see all)