By Sophia Hussain
Sad but true: the skin around the eyes is thinner than it is on the rest of your face, and gets thinner as we age. To stave off the signs of ageing, it's essential to take care of this fragile area, as it's usually here that wrinkles first turn up. But even if you're still in your 20s, signs of fatigue will show up here too. Luckily, there are plenty of eye creams that are specifically designed to help minimize the appearance of fine lines, diminish non-hereditary dark circles, and relieve puffiness.
To target fine lines/wrinkles, look for products containing anti-aging ingredients rich in vitamin C, E, peptides, and omega fatty acids.  For non-hereditary dark circles  caused by tiredness or poor microcirculation, resulting in blood vessels under the eyes to take on a bluish hue, look for products containing stimulating ingredients such as caffeine to encourage circulation, and nourishing hydrators like omega fatty acids to plump the skin up.  Puffy bags, on the other hand, are caused by the accumulation of fluid often whilst sleeping.  Depuff with products containing vitamin C-rich ingredients and try this cool tip – store the eye cream in the fridge, as the cold helps to dilate blood vessels and the cooling sensation helps soothe and tighten the area too.
Because the skin here is so delicate, take great care when applying eye creams: simply dot a few millimeters below the lower lashline, starting from the inner eye towards the outer eye direction to prevent from getting into your eyes.  Then gently pat the product in using your ring finger.
Make your eyes a bit brighter and lighter with the power of roses.  This products is packed with wild rose oil which boasts four skin-essential omegas: 3 (restores elasticity), 6 (combats hydration), 7 (enhances skin tone) and 9 (plumps fine lines). This soothing eye cream helps adds a youthful radiance whilst the addition of yeast, ruscus, and horse chestnut extracts helps minimize the appearance of dark circles and wrinkles.
Whether you're looking to combat ageing or looking for a preventive cream, this antioxidant rich eye cream is going to work by aiding your skin's natural regenerative functions and halting the process of ageing by refining the delicate skin round the eyes (where we often show signs of getting older, boo!) and reducing any current signs. It will also give skin elasticity a boost whilst improving the tone of skin all whilst leaving skin smooth and hydrated.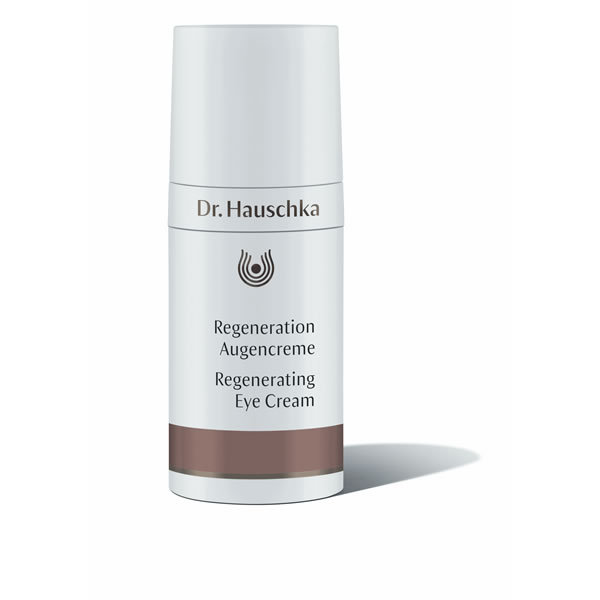 When it comes to our skincare, we want to choose products that work to the best of their ability, and when it comes to our eyes they tend to give away exactly how our skin is doing. So if you're tired, stressed, or dehydrated this is shown on our skin. Jane Scrivner works like a 'Dream Team' for the eye area, which is great news if you're looking for a boost! The ingredients work to address all these situations and more, leaving us fresh faced with skin that not only feels awake and hydrated but looks the part, too.
This sheer fluid applies like silk, since it actually contains Persian silk extract which helps combat the visible signs of skin fatigue.  This formula uses 18 radiance-revitalizing botanicals to energize and protect the skin, by targeting all visible signs of fatigue around the eyes: dehydration, fine lines, and puffiness. The addition of saccharomyces cerevisiae, a yeast rich in oligosaccharides helps reduce the appearance of dark circles.
Wouldn't it be nice if we could magically erase wrinkles? Well now you can, kind of. This eye cream has been clinically proven to reduce all signs of aging around the eyes, so those wrinkles, fine lines, eye bags and puffiness are eliminated. What's left is skin that feels lifted, tightened, firmer and refreshed. And those dark circles that we all get from time to time? Arnica has been included to help reduce them whilst aloe vera will soothe tired eyes.
Add an infinitely youthful sheen to your eye area with an argan oil infusion.  Although this version is not an eye crème per se, it does contains cold-pressed argan oil which is rich in vitamin E and a a brilliant beauty secret for maintaining youthful skin.  This creamy oil delicately hydrates to plump dry or swollen eyes.  Bonus: can also be applied to the eyelids as an eyeshadow base too. There's no better endorsement for this than the inventor of the product herself, Josie Maran, who proves you can still look amazingly hot after 35.
Highlight your eye contour with juice.  Vitamin C derived from potent clementine cells helps lighten dark circles, and bilberry extract protects the skin from premature aging.  This certified-organic formula is also designed to reduce puffiness with the addition of wheat wax, corn, and beet sugar derivatives.
Sometimes we get moisture but we lack nourishment and vice versa. Well, not now. Trevarno have crafted an eye cream that will not only minimize dark circles and combat puffiness around the eye area but the beautiful blend of organic ingredients selected will give the skin a real boost of hydration and TLC. The formula is so light weight and feather-like it will sink into the skin with minimal effort. 
Weleda know's that the area around both the mouth and eyes is pretty delicate, so when it comes to choosing products to use on them they really need to help strengthen them. The formula in this eye cream targets mature skin and works to eliminate laughter lines and wrinkles with the help of plant-based ingredients.
Perk up the delicate skin under and around the eye by using its skin-enhancing formula, which includes concentrations of what you should be eating for good skin: probiotics, pomegranate, green tea and of course, Omega-oil rich caviar. This rich, easily absorbed, profoundly hydrating cream contains an extra dose of caffeine to reduce puffiness.
We love how this smells! Not like coffee at all, but a bit like vanilla popcorn. Weird, but true. Antioxidant-rich green tea here avoids the free-radical damage that causes wrinkles and coffee's here too, to help prevent swelling and improve circulation. To use, dot a pearl size amount on your finger, and gently smooth under each eye from inner to outer corner twice with your ring finger, then lightly pat in.