Looking for the perfect green holiday? The Turtle Inn by Francis Ford Coppola is as good as it gets!
By Diane Small
Have you ever gone on vacation and wished you never had to leave? That's exactly how Francis and Eleanor Coppola felt when they visited Belize. And no wonder.
The landscapes here are primordial. A thick canopy of forest hides countless stone ruins and networks of caves, where the entrance to Xibalba (the Maya underworld) is said to be. Wildlife surrounds you, thanks to the small Central American nation's dedication to conservation. In fact, Belize is home to the largest concentration of jaguars in the world.
After some investigation, the couple managed to acquire some rare beachside land in Belize 2001. But it wasn't just for themselves! They wanted to share the magic of the country with others, so created an idyllic, eco-friendly refuge for those seeking a relaxing or adventure-filled getaway.
The result? A 25-room boutique hotel called the Turtle Inn.
Incredible rooms
This sustainable hotel delights guests with individual thatched cottages that shun air conditioning in favour of ceiling fans and constant, gentle sea breezes. Materials used to construct the accommodations at the Turtle Inn are made from local materials like straw and wood, and all toiletries are organic.
It might sound very rustic, but of course, you'll find lots of mod cons, too. These include wifi, a coffee maker, and even yoga mats!
Just beyond your private deck, a sandy beach with the texture of sugar dissolves into the clear Caribbean Sea. You can dive in there, or choose a poolside cottage that's located in front of a pool.
There are plenty of different rooms and room rates to choose from, ranging from the pleasant garden view cottages to the most ultra-luxe accommodations imaginable. More of which later!
Bali in Belize
One of the biggest influences Francis Ford Coppola had on the design for his Turtle Inn came from Bali. He loved so much what he experienced in that nation, he brought over some carved wood panels to infuse his eco hotel with Indonesian vibes.
In addition, one of the three restaurants in the hotel (Mare, which usually serves seafood and Italian cooking) has a weekly Indonesian dinner. Waiters wear sarongs and the meal is full of Indo-Dutch delights, with dozens of small, savory dishes served family-style. All dietary requirements and preferences are catered to, of course.
For many, it's hard not to think of Bali when it comes to spas. But to staff his spa at the Turtle Inn, Francis Ford Coppola looked a little farther north. He hired massage therapists from Thailand, where he believes the training is the best in the world. The result? The Thai massages here are truly superlative!
The professional staff studied massage at the Sacred Wat Pho Temple in Bangkok, so you're in good hands! Their body glow treatments and luxury coconut hair rinses will have you looking and feeling a million dollars, and of course, all treatments use locally sourced organic ingredients.
Wondering what else there is to do beside pamper yourself, though?
What to do at the Turtle Inn
Sure, it's tempting to laze around the spa, or simply hang around your room, reading, eating and drinking. But for the restless, there's plenty to do here, too!
Want to explore under the sea? Just offshore from Turtle Inn is the Caribbean's largest barrier reef that is brimming with marine life, ready for you to explore with one of the hotel's expert guides. Prefer to explore by land? Beach cruisers are available to guests who wish to hit the pedal and bike around the beautiful scenery. Or, just go on a hike!
For thrill seekers, there are many adrenaline-pumping activities to really excite you. From zip lining and paddle boarding, these excursions make for unforgettable memories.
There are also complementary kayaks, paddle boards, beach cruisers, snorkel gear and water bikes are also available every day for guests to use.
Ultra luxe
Up to this point, you're probably thinking Turtle Inn by Francis Ford Coppola sounds like your dream destination. But it gets even better.
If you're a group or a family, there's an ultra luxe option: to stay in Sophia Coppola's house.
This accommodation features two levels, equipped with a full kitchen that has an open-air living and dining room that allows you to soak up the beautiful surroundings while moving about the house. On the second floor, you'll find a master bedroom, an en suite bathroom and a children's bedroom adjacent, making it the perfect hideaway for families.
If you're looking for VIP treatment, this home comes with exclusivity: your party will be the only guests. During your vacation, you'll have access to everything from bicycles, a private pool, the fire pit and outdoor BBQ, to the staff made up of a butler, a private tour guide and a chef.
Of course, guests of Sofia's Beach House also get to use all the usual Turtle Inn amenities, from the two swimming pools, three restaurants and a spa to the boutique, gelato stand and private dock.
What more could you ask for?
Francis Ford Coppola once told Conde Nast Traveller this about the Turtle Inn: 'A hotel is a show. Without a doubt the guests are the audience, the servers are the cast, and the people behind the scenes making the garden look beautiful, they are the crew. And when you expose it to the public and what the press thinks, it is the reviews.'
In that case, this hotel is worthy of an Oscar!
For more info on The Turtle Inn By Francis Ford Coppola, click here.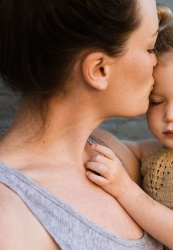 Latest posts by Diane Small
(see all)