Yes, the beaches are nice. But these historical tourism ideas in Croatia will enrich your trip to this marvellous country!
By Arwa Lodhi
Once a part of the former Yugoslavia, Croatia was pretty much off the radar for most Western holiday makers until fairly recently. It was the centre of several wars in the 20th century, and was considered a poorer cousin of its neighbour, Italy, and that's a shame – Croatia and the Dalmatian Coast has often been described as one of the most beautiful places on earth, and was a renowned holiday spot for Roman Emperors.
Croatia not only boasts a wealth of natural beauty, including scenic parks, sparkling azure waters and lush forests, but it's also packed with fascinating historical buildings and charming walled towns – all of which we'd consider to be sustainable travel, since no new amusement parks, or worse – attractions that feature animal exploitation – are needed to draw people to this beautiful country. 
In fact, unlike many countries with wonderful coastlines, Croatia has managed not to overbuild hideous skyrise hotels or sprawling resorts that destroy nature. Instead, there are plenty of charming villas to choose from all over the nation. Wealthier travellers also often choose to start their Croatian tours from a yacht based at one of the many lovely harbours that line the coast.
Out of your budget? You could always hire a Catamaran from an agency like Borrowaboat to visit Croatia's many beauty islands and harbours. A catamaran is typically more luxurious than a sailboat, as it has more space, water toys and en suite bathrooms.
If you're planning looking for a different kind of European holiday that features plenty of nature blended with old world charm, here are 5 historical tourism ideas in Croatia that will make this a trip you'll never forget.
5 Historical Tourism Ideas in Croatia
1. Krka National Park
For us here at Eluxe, exploring nature is one of the best things to do on holiday! Not only do activities such as tree bathing nourish the soul, but visiting places like nature reserves sends a clear message to governments that these places have value and should be conserved.
Don't miss out on a visit to Krka National Park. With its seven roaring waterfalls, all of which are as beautiful as the other, hiking through this park offers some of the best natural sights in Croatia. The Lonely Planet describes it as a 'magical place of waterfalls and gorges', which only reflects a tiny amount of the beauty in this Eden-like national treasure. Sure, there may not be any museums here, but the fact that these forests are ancient makes this one of our top historical tourism ideas in Croatia.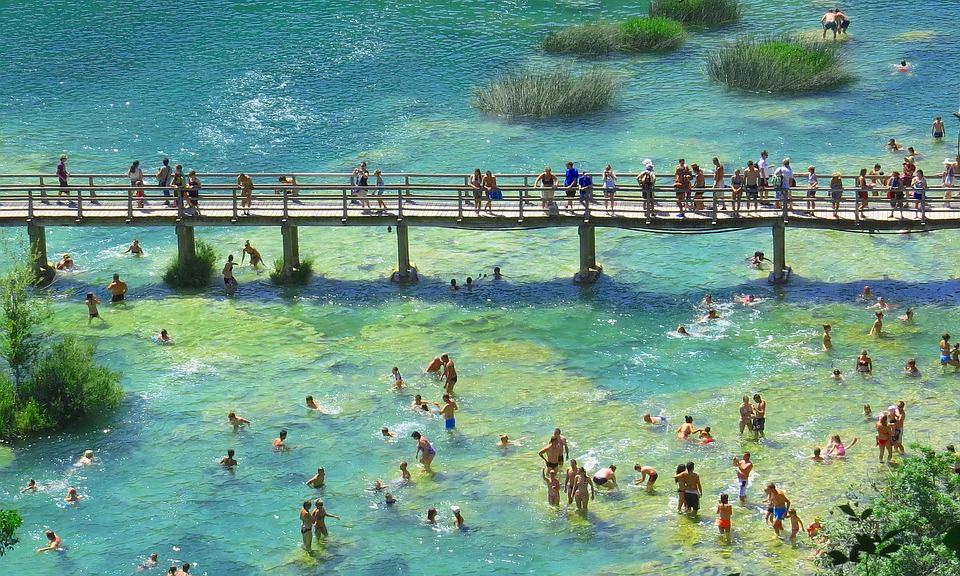 2. Diocletian's Palace
The 4th century Roman Emperor Diocletian loved this region so much, he built his retirement palace in what is today Split. Today, this historic site is one of the top historical tourism ideas in Croatia.
It may be regarded as a palace, but this structure is so big that it more resembles a dramatic fortress and now makes up a large part of the city.  Constructed from marble and limestone, the dramatic architecture of the palace is so striking that it was heavily featured in the fourth season of Game of Thrones. Whether you're a fan of the TV show or simply want to see an amazing piece of history, Diocletian's Palace is well worth a visit.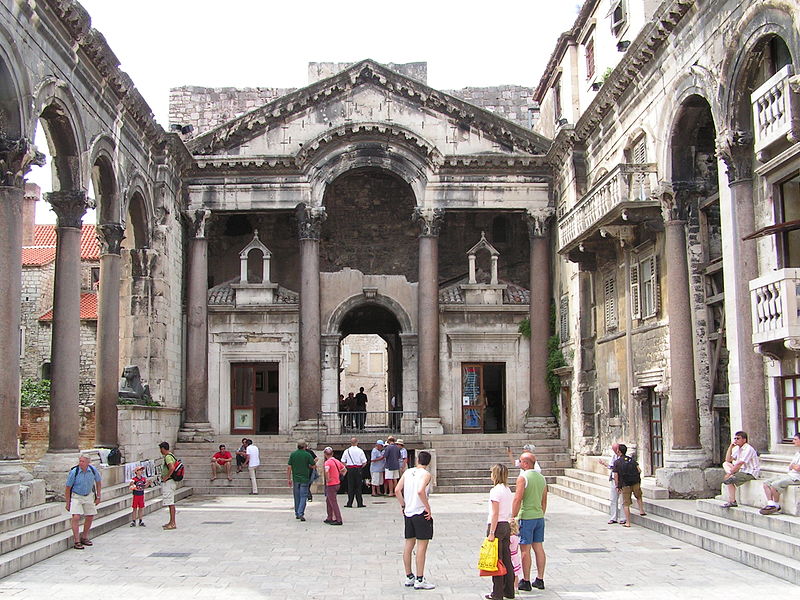 3. Museum of Broken Relationships
Of all the historical tourism ideas in Croatia, this may be the most unusual! It is definitely not a great place for honeymooners to visit. But if you're trying to escape a broken heart, or ponder how valuable human connections are, this museum may be one of the most memorable places you've ever seen! 
The Museum of Broken Relationships offers a glimpse into broken relationships and how and why they came to a close. Many are symbolised by a single, poignant item. While the objects may not appear to be anything unusual at first glance – a bottle of cologne, a Zippo lighter – after learning about the stories behind them, they take on a whole new life. They're then transformed into symbols of something deep with meaning. 
This original museum was founded by a Croatian ex-couple who were trying to give new purpose to objects that were significant during their relationship. After touring internationally, the museum put down roots with a permanent location in Zagreb in 2010.
4. Amphitheatre de Pula
Famed for being the 6th largest Roman amphitheatre in the world, this first Century structure is a must for history buffs. The views from here are absolutely breathtaking, too! You have an amazing vista of the harbour from these magnificent ruins. You'll feel the ghosts of spectators of the past as you clamber up the steps, which acted as seats for excited audiences of up to 20,000 people. These huge audiences witnessed all kinds of gladiatorial games and other Roman sports.
Don't forget to visit the underground chamber while you're there. It's full of unearthed Roman pottery and offers a fascinating exhibition of how life was during this era. Modern events are still held in this sturdy structure, including a gladiator reenactments and film screenings in summer. Definitely one of the must-do historical tourism ideas in Croatia!
5. Dubrovnik Old Town
The Old Town is undoubtedly one of the hottest spots in the city of Dubrovnik. Whether you want to do a spot of shopping on the Strada, sip a cold drink on a quaint patio, or visit an art gallery or museum, this is the place to do it. The town itself has a wonderful atmosphere like no other, full of medieval history – but with all the modern conveniences. In the summer, the streets here are vibrant with outdoor markets and impromptu performers, making for a very entertaining walk.
And did you know? This is the town that served as the backdrop for Game of Thrones! Well, at least the scenes that featured King's Landing.
Croatia is one of Europe's loveliest spots, with plenty of history and culture to immerse yourself in. No matter what you end up doing, it's hard not to find historical tourism ideas in Croatia that you'll really enjoy!
All images via Wikicommons