By Chere Di Boscio
British plus-sized model and actress Kay Lovelle – known as My Little Kay on Insta – is on a mission is to modernise veganism. Her core goal is to kill off the old stereotype of the "hippy vegan" and replace it with an image of vegans as being chic, sexy and maybe even a little bit naughty.
"It's no longer seen to be cool or prestigious to wear dead animals, eat dead animals or use products that do cruel tests on innocent animals that cannot defend themselves," she says. "The new vegan age is now!"
Kay has recently gone on British Big Brother to spread the vegan word, and has a few other projects in the works to help do so, too, as she explains in our exclusive interview with her, below.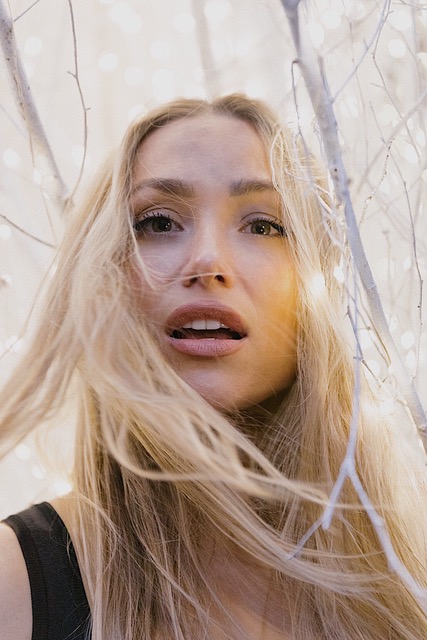 What does veganism mean to you?
To me, veganism is innovation. The ability to prevent the use and abuse of animals. It is sexy to be ethically smart and in touch with the planet and our fellow creatures. To be educated about what you pay for and aware of the detrimental effects that your investments contribute to – in terms of animal welfare, the environment, and your own physical health.
Why did you go vegan in the first place?
A very close friend of mine went vegan first and she sent me a life changing video to watch – "Gary Yourofsky – The Most Important Speech You Will Ever Hear" and that was my turning point. I then watched "What The Health" and "Cowspiracy" on Netflix, which completely sealed the deal.
I learned about what happens to the animals in graphic detail and I no longer wished to continue fuelling such a cruel industry, which not only kills these intelligent, sentient beings in the most barbaric ways but also wreaks havoc on my health. I realised that by discontinuing my consumption of animal products, I would not only be saving the lives of animals but improving my health, and helping the environment in the process.
What are some of your favourite vegan fashion and beauty brands?
Fashion: Stella McCartney, Angela Roi, Nak Fashion, Alexandra K, Mashu, Vaute, Rombaut, Save The Duck, Ecoalf, Raeburn.
Beauty: Ere Perez, Inika, Lily Lolo, Merme Berlin, Acure, Pacifica, Nui Cosmetics, Juice Beauty.
What are some of the best vegan dishes you know how to make?
I do love cooking and can rustle up something from nothing. My homemade go-to would be spelt whole grain spaghetti with grilled organic tofu and vegetables in a creamy coconut/mushroom sauce with truffle oil.
I have to ask: What was it like being on Big Brother?
Very surreal. When I look back on it now, it's so crazy to think that I was actually there. Watching it back and seeing myself on a show that I used to watch over the years was even more insane. It felt so detached from my true reality, as though it was not me that I was watching. But that is of course because an environment like that brings out the sides of yourself that you didn't know existed, and puts you in an alien fight or flight mode, which you struggle with mentally.
It all seems like a distorted dream now. Even though when you are in there, it is as real and raw as it gets, it becomes your world. Even if somewhere in the back of your mind you know it's just a temporary game show that you are on, you can't help becoming so engrossed in it, that before you know it the mind games begin with fears of perception of both the inside and the outside world. So yes, it was somewhat challenging. Most probably the biggest public social experiment that I will ever put myself through. Of course I have absolutely no regrets. If it were not for the show, I would not have the opportunities I have now and the privilege of knowing some of the most incredible forward thinking minds that I know today. I am now finally on a quest to serve my true calling.
Did you manage to eat vegan food there?
Yes I sure did, the production team looked after me amazingly! They provided vegan butter, olive oil, all the fruit, veggies, brown rice and an assortment of vegan sausages and other burger/patty style vegan creations, including grilled spinach balls. They also kindly provided me with all of my morning superfood shake powders, which consisted of Chlorella, Spirulina, Turmeric, Flaxseeds. Top service! Met all the requirements! 
You famously walked out – tell us a bit about why?
I went on Big Brother UK to raise awareness for veganism, as I was so inspired by Tal Gilboa, the vegan activist who won Israeli Big Brother and changed the nations perception towards eating animal products. She created an incredibly positive impact and I had only wished to follow in her footsteps. I wanted to give a voice to the things that matter. A voice to the voiceless! I wanted to bring awareness to the cruelty and exploitation within the food, fashion and cosmetics industry. It seemed a great platform. It was for the animals, for the people and for our planet.
The housemates were kind and respectful, quite a few of them even ended up eating my vegan food and loving it. I only had one heated conversation, but on the majority I felt the housemates were very supportive towards me. Maybe because I didn't come with judgement or necessarily push anything onto them, they were very receptive and open for when I did discuss veganism.
I understand that Big Brother is a reality show that predominantly focuses on the dramatic interactions between the people but I wanted to give it a go anyway. I know what I signed up for but ultimately you never know until your actual headspace is there.
I felt the need to remove myself because I knew my mission was no longer serving the initial purpose and I didn't want to find myself having more altercations with people and being scandalous on national television, which was what inevitably started to happen, so I nipped it in the bud before it escalated further.
My truth and dignity is my most valuable commodity, and no amount of exposure could overshadow that. I felt that my journey in there was becoming distorted and that it will be better for my sanity to stay intact then carry on entertaining the nation by running for the fire exists every time.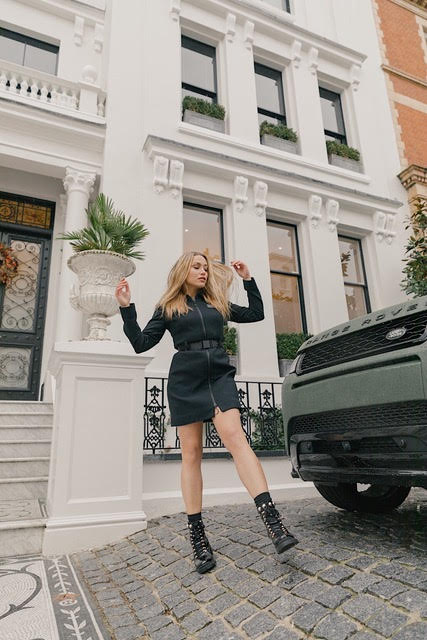 Where do you see veganism going in the future?
The new generation is more compassionate than we assume, and they deserve the right to know what goes on behind the scenes when it comes to the food, fashion and beauty industries. Once the public begin demanding more ethical transparency, corporations will realise that they can no longer get away with managing ill practices. I am making it my personal mission to bring this crucial topic to the forefront through mainstream fashion and media. Our animals deserve to be treated with respect, and I will give my all to ensure we reach this place one step at a time.
Which famous vegans do you most admire, and why?
Prince Khaled Alwaleed, a figure in business and sustainable technology who is veganising the Middle East – a true pioneer ahead of his time. Khaled is also the President of the Saudi Humane Society and is involved in a numerous number of ventures that are leading the world to a happier place.
I also admire Heather Mills, an all round ethical business woman, humanitarian, animal rights activist and the founder of VBites – an award winning vegan food company. She is now launching a vegan makeup line called "B@1" that I'm very much looking forward to being a part of.
Then there's Miley Cyrus. Miley is very vocal when it comes to vegan fashion and I love vocal vegans who speak up for the change in whichever way they can. Pamela Anderson does that too. She has been a longstanding animal rights activist and does so much philanthropic work for the animals through her foundation.
But there are loads of people I admire: Earthling Ed, Joey Carbstrong, Evanna Lynch, James Aspey, Mic The Vegan, That Vegan Couple, Leah Doellinger, Tal Gilboa, Joshua Entis, are all incredible vegan social media personalities, who are truly the best activists at their game. Real heroes and inspirational leaders.
What's next for you?
I'm currently working on a project – my International Fashion Tour – to raise further awareness for the vegan/sustainable fashion movement, with the the lovely Shruti Rathore, a Conscious Fashion & Lifestyle Entrepreneur. It will be great!
Follow Kay on Instagram at @mylittlekay
Main image courtesy Channel 5 UK
Latest posts by Chere Di Boscio
(see all)