These elite vegan athletes are stunning examples of how going plant-based isn't just helpful for performance. It can actually make all the difference between winning and losing!
By Chiara Spagnoli Gabardi
There's a widespread misconception that elite vegan athletes simply cannot exist. After all, they need loads of animal-based protein to increase their muscle size and responses, right? Wrong! A growing number of elite, professional athletes are actually cutting dairy, eggs and meat out of their diets for various reasons. 
And well they should: whilst meat does indeed provide protein, it also makes the body highly acidic, which leads to inflammation. Not good when your muscles are trying to recover after a challenging match or training session! Vegan athletes report more energy, quicker recovery times and better performance than their carnivorous counterparts.
In fact, the smash hit film The Game Changers beautifully illustrates all these points.
Directed by Oscar-winning documentary filmmaker Louie Psihoyos and executive produced by James Cameron, Arnold Schwarzenegger, Jackie Chan, Lewis Hamilton, Novak Djokovic, and Chris Paul, The Game Changers tells the story of James Wilks — elite Special Forces trainer and The Ultimate Fighter winner — as he travels the world on a quest to uncover the optimal diet for human performance.
Showcasing elite athletes, special ops soldiers, visionary scientists, cultural icons, and everyday heroes, what James discovers has permanently changed the perception of veganism and sport.
In short, the move makes it crystal clear that a vegan diet isn't just better for your overall health and that of the planet, but it even gives the best athletes in the world an edge over their competition.
Don't believe me? Just check the list of A-list athletes who have changed their diets to become more plant-based, or even fully vegan, with stunning results.
10+ Inspirational Elite Vegan Athletes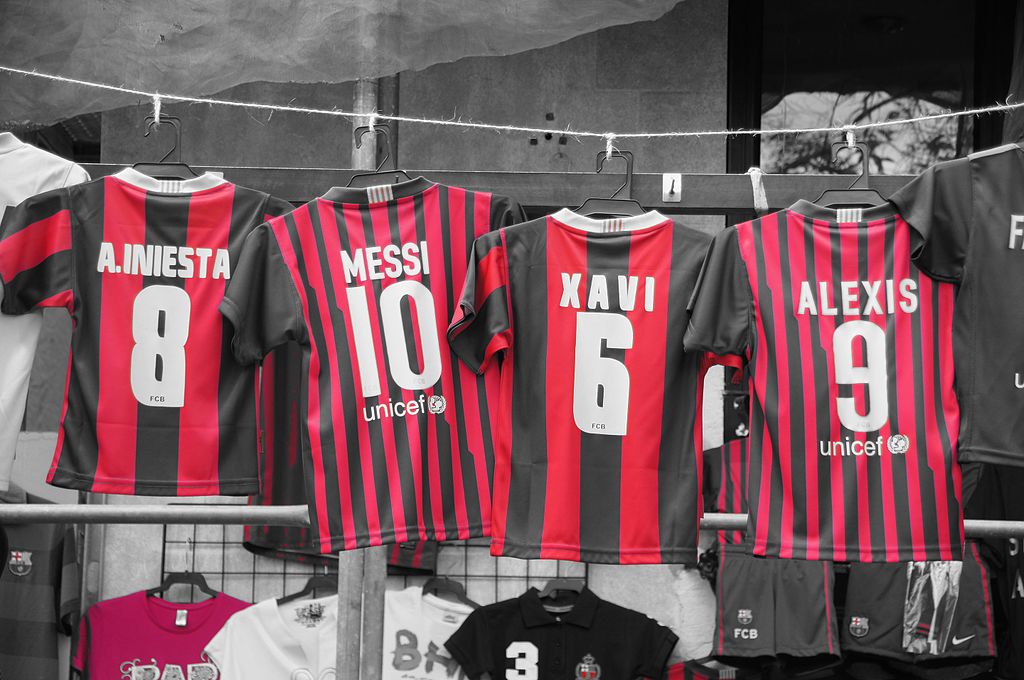 1. Venus Williams
She's probably the most famous elite vegan athletes on our list. And is doubtless the most famous American tennis player in the world, male or female. Today, Venus Williams holds four Olympic gold medals, and has won the prestigious Wimbledon women's singles title five times. She decided to go vegan when she was diagnosed with Sjögren's Syndrome in 2011. Doctors recommended this change to her diet in order to relieve some of her symptoms such as extreme fatigue and joint pain. Ever since, Venus seems more driven and powerful than ever!
Image: Wikicommons
2. Lionel Messi
Messi is simply the GOAT. He won 32 trophies for Spanish club Barcelona, and holds the records for most official goals ever. He's inspiration to the world for his kindness, as well as his plant based lifestyle. After a poor performance in the 2014 World Cup, Messi decided to see if his diet could make a difference. He consulted a renowned nutritionist to make some changes.
Today, he places great emphasis on organic whole foods, especially fruit, nuts and vegetables. He's not vegan all the time, but he does go fully vegan when football season is on. Which is, luckily for the animals, most of the year. So, if he's not fully vegan, why is he on our list? Because when the GOAT goes vegan, even part-time, that fact can have a big impact, especially on youngsters.
Image: Wikicommons
3. Lewis Hamilton
MBE Lewis Hamilton is one of the best known elite vegan athletes. He's considered the best racing driver of his generation, being a four-time Formula One World Champion for Mercedes AMG Petronas. The car champion recently shared a social media post where he was urging his fans to go vegan, like him.
In his Instagram story, the athlete posted a video containing slaughterhouse footage with the caption "if you can't bear this with your eyes, don't put them  in your mouth." Surely his 6.8 million followers will have been strongly affected by his advice! It's nice to see that one athlete on our list is vegan 'for the animals' instead of to improve his own performance. Though we're sure his diet must be a factor in Hamilton's success!
Image: Wikicommons
4. Novak Djokovic
He's possibly the GOAT for tennis. And he's a total maverick. Djokovic does things his way. He says NO to the Covid vaccines, and NO to eating dead animals, and animal products. Yep, that's right: Djokovic is fully vegan, and has been for some time. And he's proud of that fact!
"[I am] definitely very happy to be part of a very impressive group of people, from sport, the movie industry, different fields of life, very successful people who are eating plant-based, being healthy, happy and successful in what they do. That is what it is all about," he says.
Indeed, Djokovic's diet means so much to him he opened vegan restaurant Eqvita in Monte Carlo in 2016 to try to encourage others to shun animal products. One of our personal favourite elite vegan athletes, for sure!
5. Jermain Defoe
English football coach and OBE football player Jermain Defoe is best known for his role in the Premier League club AFC Bournemouth and the English national team. Documentaries such as 'What The Health,' 'Cowspiracy' and 'Carnage' sparked Defoe's decision to go vegan. The subject matter is so dear to Defoe, that he even created his own short film with meat-free food brand Quorn. 
Image: Wikicommons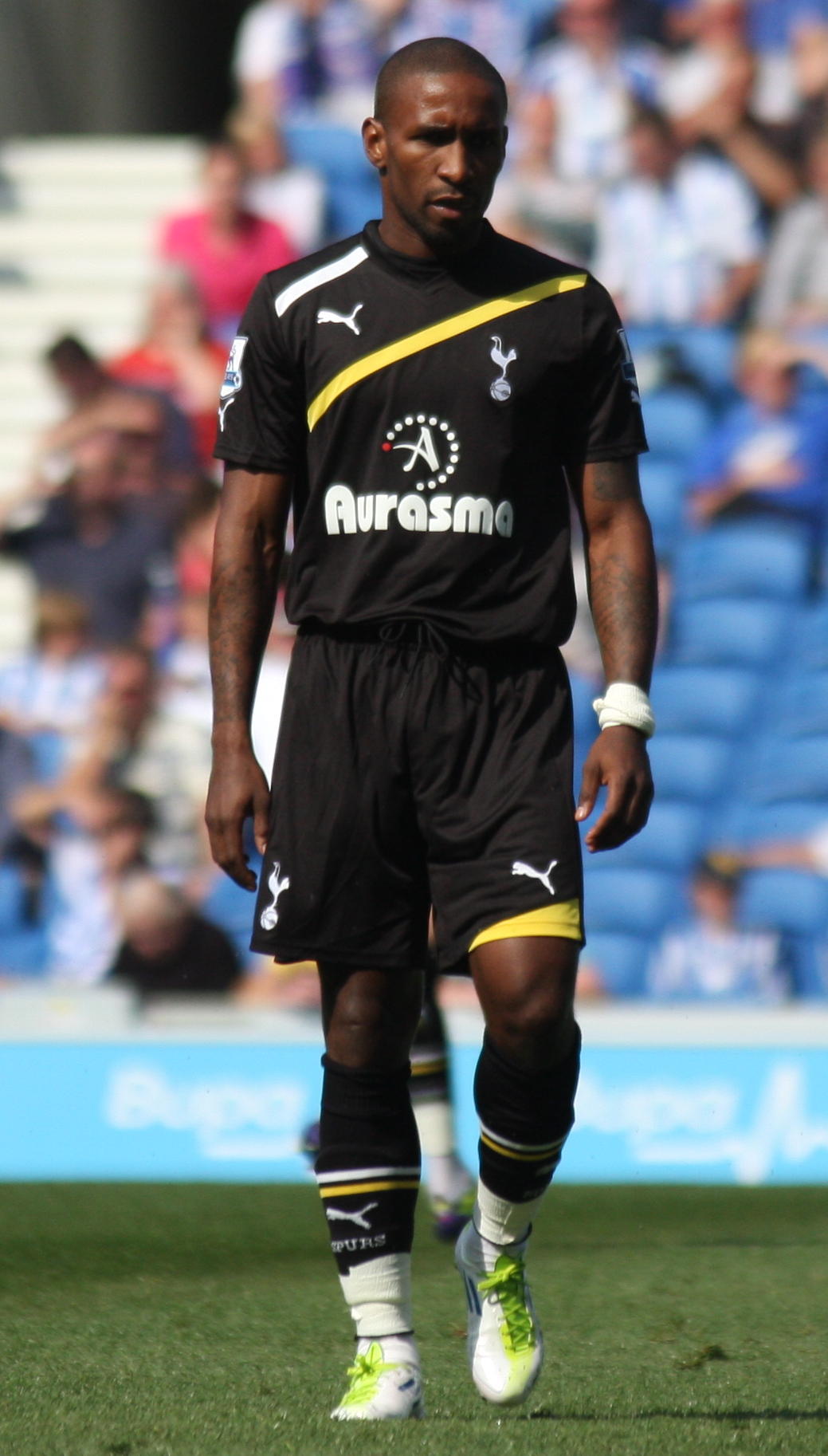 6. Hector Bellerin
The Spanish born footballer played for Arsenal, La Liga club Real Betis, and of course, the Spanish national team. He's famous for his speed, moving swiftly to a defensive position. He credits a vegan diet for his incredible performance. Hector explained that his new diet has helped prevent injury, too: "For me the most important thing is the inflammation in my body after games and the speed that my body recovers compared to before," he said.
Image: Wikicommons
7. Carl Lewis
Carl Lewis was voted World Athlete of the Decade in the 1980s, and also holds the prestigious title Olympic Athlete of the Century. And so, how did he manage to become such an awesome athlete? A vegan diet, of course! He initially turned vegan because he was eager to obtain more nutrients while minimising excessive calories. The result was spectacular – his best timing in his competitions came after the first year he followed a vegan diet. Lewis has since partnered with vegan brand Silk and featured on Original and Unsweetened cartons of their soymilk in grocery stores across the US.
Image: Wikicommons
8. Rob Bigwood
Did Popeye the Sailor Man acquire his incredible force through steak? No, it was spinach! It seems like the cartoon hero has found a real life 21st century successor in the vegan arm wrestler Rob Bigwood. His choice was to go ethical for the animals and planet, but it's also turned out to be highly beneficial for his body. Bigwood — whose surname seems to mark his eco-powered destiny —  is the winner of over 40 State Championships and became the star of the 'Game of Arms' arm wrestling sports documentary series.
Photo: Flickr by hyunlab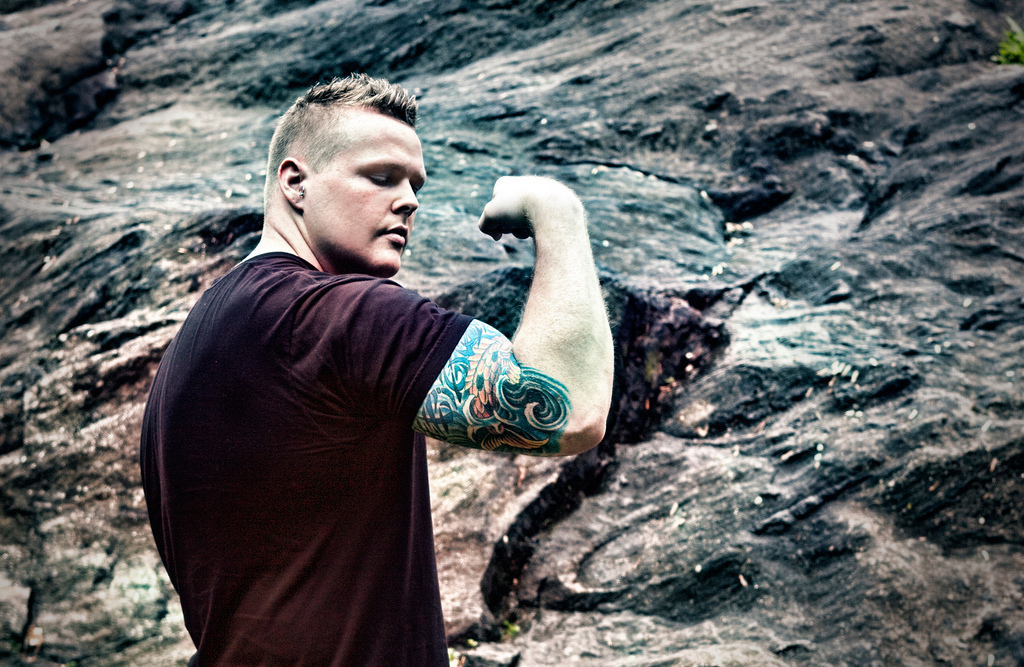 9. Heather Mills
This may be one of the best known elite vegan athletes, since the former model and avid skier is also the former Mrs Paul McCartney. When she suffered the loss of part of her leg in 1993 after a collision with a police motorcycle responding to an emergency, part of her healing process involved switching to a vegan diet. A passionate animal lover all her life, she has now become a strong vegan advocate. She says: "My plan is to improve the world with veganism and that includes showing that healthy vegans can be the best in sport."
In 2012, she won four Golds at the United States Adaptive Alpine Skiing National Championships World Cup in Colorado, and the following year she earned a Silver World Cup medal for Slalom in New Zealand. In 2015, Heather finally achieved five world records.  
Photo: Heather Mills
10. Meagan Duhamel
Canadian figure skating champ Meagan Duhamel is a two time World Champion, a seven time Canadian Champion and a Gold, Silver and Bronze Winter Olympic medal winner. She ditched meat, milk, cheese or anything that comes from an animal from 2008, after reading the book 'Skinny Bitch.'
While Meagan was preparing for the 2014 winter Olympics, she explained that she was feasting on homemade bread, pumpkin-apple butter, granola, cookies, trail mixes, and similar snacks to achieve a win, and that year, Duhamel and Radford became the first pair team to land a side-by-side triple Lutz at any Winter Olympic competition.
Image: Wikicommons
11. Andy Lally
Andy Lally is a world class racing driver who has achieved some notable milestones, such as winning the 24 Hours at Daytona race five times, and being the 2006, 2004 and 2001 Grand Am Rolex Series Champion, holding the series records for the most top 3 and top 5 finishes.
He became vegan in 2009 because he didn't want to torture other living beings for his meals, and wanted to explore more plant-based options for his health, too.
Image: Flickr
12. Griff Whalen
The is a football wide receiver, who is currently a free agent, is yet another of our elite vegan athletes. Whalen has also been a member of the Miami Dolphins, (many of whom are also vegans!) the San Diego Chargers, New England Patriots, Baltimore Ravens, and Oakland Raiders, as well as for the Calgary Stampeders of the Canadian Football League.
13. Morgan Mitchell
Want proof that vegan athletes kick the butts of their competition? Gorgeous Morgan Mitchell competed in the 4 × 400 metres relay event at the 2015 World Championships in Beijing without advancing to the final. She represented Australia in the Women's 400m and Women's 4 × 400 m Relay at the 2016 Summer Olympics, with no medal. But after going vegan, she has won her last twelve races, culminating in a victory for the national title recently. Morgan joins more and more vegan athletes who are proving that not only can you be at the peak of health without consuming animal products, but that you can even dominate the highest levels of sport.
Image: Animal Liberation Victoria via Facebook
14. Patrik Baboumian
Patrik Baboumian is a power lifting world-record holder and winner of Germany's Strongest Man. He's a full-on vegan powered machine of strength! Shortly after leaving meat and other animal products off the menu, Baboumian felt a tremendous improvement in his health and recovery times. Moreover, he continued to increase his strength and break power lifting records.
Baboumian's vegan journey, which is explained in the video below, is particularly important since it demonstrates how one can retain and gain strength without compromising at all on ethics.
Did we leave out any of your favourite elite vegan athletes? Let us know in the comments, below!
Latest posts by Chiara Spagnoli Gabardi
(see all)