These vegan handbag dupes will not only save you a ton of cash, but many animals' lives, too!
By Chere Di Boscio
Let's face it: we've all coveted an iconic handbag at some point or other. We've admired celebs toting their $25,000 Birkins around Los Angeles. We've envied the rich and famous who lug around Louis Vuitton suitcases on their holidays. And we've drooled over the Alexander McQueen box clutch elegantly carried by the likes of Kate Middleton and others on red carpets and gala events.
But there are two problems.
One, the price of these bags. I mean, some of them are more costly than cars! (But that said, they can prove to be a better investment).
The other problem? The ethics behind them.
The sad truth is that many top bag makers create their accessories by slaughtering cute little lambs and calves, as well as not-so-cute pythons, crocodiles and alligators. Not to mention the usual cows.
And if you think their leathers are just byproducts of the meat industry, think again. I mean, people don't eat pythons, for example. Obviously. But luxury brands require flawless skins. So the animals they use are usually raised just for fashion.
Not down with that? Us either. So we found some vegan handbag dupes that are a perfect long-term investment for your wardrobe.
The Best Vegan Handbag Dupes
An interlocking YSL insignia gleams at the envelope flap of a trim clutch textured with perfect quilt stitching. What's not so perfect? Baby cows were killed to make most of these YSL bags. Not cool.
Best Dupe: Just like its more famous counterpart above,Jill Milan's Newbury Street Portfolio features a triangular flap, diagonal quilt stitching, and was meticulously made in Italy.
The interior is designed to easily accommodate an iPad or another tablet device, along with your mobile phone.
Price: $300
This is the epitome of an elegant and timeless bag. Perfect for all occasions, the Bayswater (top, below) oozes sophistication and style. Vegan brand Matt and Nat have the perfect alternative: the Clarke (bottom, below). This bag comes in a regular and mini size and a variety of great colours.
Best Dupe: Matt and Nat's Cassiday has the same rounded corners and short arm strap. The brand experiments with different recycled materials, using recycled plastic bottles for 100% of their bags lining. They also treat their vegan materials to give them a slightly worn-in, genuine leather look so you don't have to compromise aesthetics for ethics.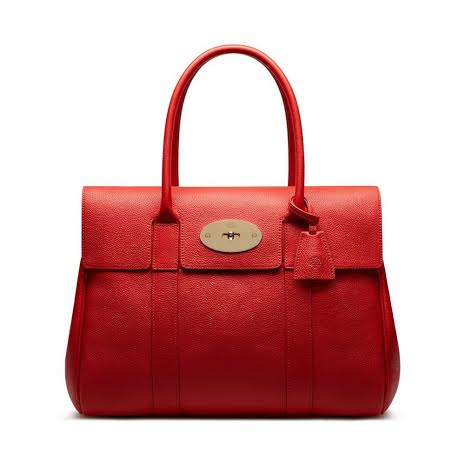 If you love the classic double-handled look of the LV Keepall, but don't like the use of leather in a bag (or a really ostentatious logo all over your stuff), never fear. We've found one of the best vegan dupes for iconic handbags for you.
Best Dupe: Tote & Carry's Apollo duffel bag features the same sturdy handles and shoulder strap, as well as the perfectly convenient size. But of course this one is fully cruelty-free. The only thing animal-related in this bag is its embossed python pattern!
Price: $149
This classic quilted bag by Chanel has been one of the most-wanted designer purses for the last 100 years or so. And with good reason! Its design is super classic, and each bag is painstakingly crafted by artisans in France.
Best Dupe: The Adele bag below may not be as perfectly crafted as anything Chanel has to offer. However, it does present a similar quilted shoulder bag with a chain strap. And unlike Chanel, the Adele doesn't kill cute little lambs to use their skins for fashion accessories. Instead, this bag is made out of plush velvet.
Price: $89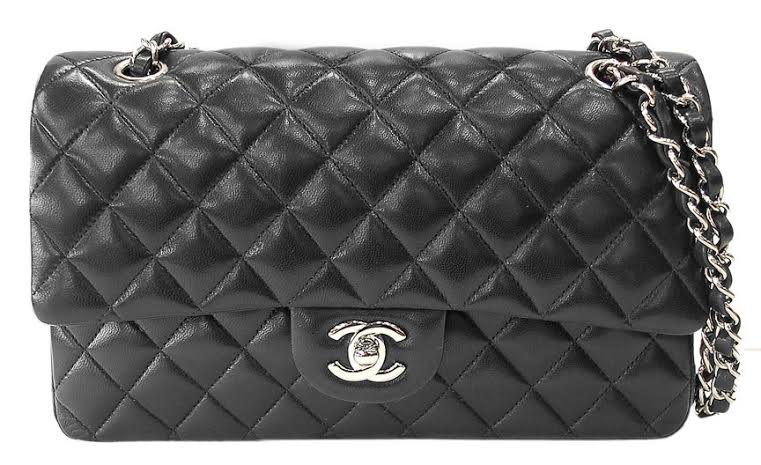 A longstanding favourite with French girls, this roomy tote fits everything from books to laptops, and it's sturdy as heck. Its perfectly stencilled pattern is an indication of its quality. Some Goyard bags are actually waxed canvas – nearly vegan, but for their leather handles!
Best Dupe: This tote by JW Pei does the same job, and has the same look. Namely, the repeating graphic, the top handles, and the squared-off shape. Also, like the Goyard St Louis, it comes in an array of colours. Though it doesn't come with the little wallet attached, you can buy one separately here.
Price: $139
The Birkin bag is arguably one of the most coveted designer bags around, especially since collectors and auction houses now claim their are worth more than gold in terms of return on investment. The original bag was created for actress Jane Birkin after she had a baby and needed to carry around more stuff. Pretty posh diaper bag, I'd say!
Best Dupe: If you haven't got $25,000 or more to pay for a new Birkin (vintage can be even more expensive, since they are more rare!) Deluxity's Padlock Bag is one of the best vegan handbag dupes. It's got the same practical shape and elegant handles as the Birkin, but is 100% cruelty-free. Plus, it comes in a rainbow of colours, just like the original Birkin.
Price: $49
This versatile Longchamp bag is a popular pick for a travelling. That's mainly because it can fold up conveniently in your luggage. In fact, its fold-up design also makes it a great pick for adding inside another bag when you may be doing some shopping. It's ALMOST vegan, too – only the handles are leather. Shame!
Best Dupe: Wilby Clutch offer a very similar bag, the Country. It currently comes in two different sizes in red, green and black. It's resistant to water with a medium sustainability rating. Like all of Wilby's bags it's vegan approved by PETA.
Price: Around $60
The Celine bag is great everyday bag that comes in a variety of elegant colours, like the dove grey and sky blue, shown below.
Best Dupe: Alexandra K  also offer a similar style in a variety of both neutral and 'pop out' shades. These bags are perfect for all seasons. Alexandra K makes all their bags from eco friendly materials, including corn leather – which is great! And like Celine, the brand pays great attention to each and every detail. All bags come with a unique serial number, and are produced in ethical factories.
Price: $279

Ha! This one is a bit of a trick: no vegan handbag dupes for this perineal must-have: it's already vegan friendly! Sure, it could be a bit more eco-friendly (most are made from polyester, hardly a 'green' material). But you can be guaranteed that this versatile arm candy is cruelty-free.
Plus, the Falabella is big enough for everything you need everyday (unless you buy the mini). Our only complaint? Those chains can be a bit heavy!
Price: From around $1000
Latest posts by Chere Di Boscio
(see all)