Skall Studio exemplifies the best of sustainable Scandi style
By Diane Small
They say that 'sisterhood is powerful.' It has the ability to bring families closer together, advance social movements, and to catalyse people into action. Sisters Julie and Marie Skall have done all of this with their eco friendly fashion label.
In Danish, 'Skall' means 'sea shell.' So it seemed fitting for the sisters to name their sustainable fashion brand after the all natural calcified 'clothing' for vulnerable sea animals, especially since their great-grandparents hailed from the shores of the North sea.
Established in 2013, the Scandinavian brand reflects the timeless, minimalist style so favoured by the Danes.  Uniting  simplicity and functionality, the essence of the brand is classic, chic and effortless, and the designs are built from natural materials like linen, organic cotton and recycled wool, dyed with non-toxic colourings and using minimal and clean-lined aesthetics.
Each garment is easy to wear and can be accessorised with their cruelty free shoe partners, Good Guys Don't Wear Leather. In fact, this brand takes animal welfare very seriously indeed: "We do not use any skins or furs from animals. We love animals and we believe that animals have a natural place on earth, just like humans. We would never hurt or abuse an animal for our own pleasure. A vegan lifestyle is not only an ethical choice, but also a very sustainable one", say the sisters.
While some vegans may argue the case against wool, Skall Studio counters that it "is a beautiful material with many great benefit besides keeping us warm in the cold winter months and having self-cleaning properties. Pure wool doesn't contain any chemicals, can be recycled and is biodegradable. We only work with recycled wool or local produced wool. That's our vision about sustainable and cruelty free wool."
The Skalls are very conscious of the impact of every single step of their production, from design to wardrobe. Their garments are produced in India in two factories: one that is modern and has been certified as being fully eco-friendly, and one that's a  family owned factory in New Delhi that also, like Skall Studios, is run by two sisters known for their high quality and labour standards.
To paraphrase Martin Luther King, 'we must live together as sisters, or perish as fools.' Skall Studio's mission is exactly that – to remind us that we are all interconnected, as close as sisters; and to forget that is to perish.
For more information, please click here.
The Sisterly Stylings of Skall Studio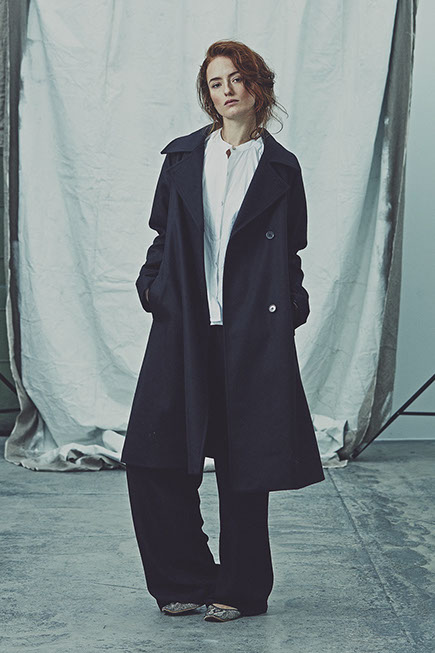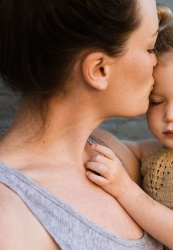 Latest posts by Diane Small
(see all)