By Diane Small
It's a place where white foam dances on the blue waves under pure light, before starlight replaces the diamond glitter of the sun on the sea, and the evening wind gently urges the night jasmine to share its perfume. It has been the setting for romance since time immemorial. After all, it is the birthplace of Venus, and the setting for where Paris won the heart of Helen of Troy. So it's no wonder that London-based designer Ümran Aysan was inspired by the Agean coast for the launch of her eponymously named brand.
After twenty years of working in fashion design, Aysan has become more than aware of the fashion industry's issues with waste and moves to produce items by machine in the developing world, often with disastrous environmental and human consequences.
She therefore made the conscious decision to employ several artisanal techniques handmade by craftsmen into her collection that ensures  a brighter future for the artisans and their families. Delicate lace and crochet add unique touches to a resortwear collection that is not only easy to wear, but is constructed from sustainable and environmentally-friendly textiles, too.
Called Caria, after the lands where the designer completed her own personal, spiritual journey, the collection is perfectly suited to this time of year, when many of us who stayed behind at Christmas are now escaping the winter cold with a welcome holiday south. The eco-friendly fashion collection has an extraordinarily beautiful spirit, reflective of the ancient Aegean Region – wild, strong, natural, and above all, timeless.
To see more about the collection, please  click here.
Photography: katebackdrop    Hair Wigs Make-up: addcolo       Stylist: AKIN ÃœNAL Design Assistant: SENEM KULA Photography Assistant: SEÇKÄ °N GÃœNGÃ-RÃœR     Cocktail Dress: fabprom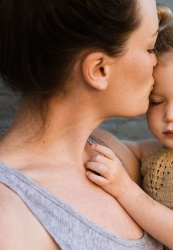 Latest posts by Diane Small
(see all)