Don't waste your money! You can find a quality vegan bag if you follow these 7 steps
By Diane Small
It seems just about any fashion item that bears no leather is now being dubbed 'vegan.' And that's especially true for a vegan bag, shoe or other accessory. I guess that kind of marketing is true: after all, the product doesn't contain animal products, so…it's got to be vegan, right?
Well, not really. It depends on your definition of 'vegan'. For me, that entails not only not killing animals to make the product, but also not harming animals with the chemicals used during and after the product's manufacturing.
It's a specific definition, I know. But according to my personal criteria, for example, there's no way anything made of PVC or plastics could be defined as 'vegan', for the mere reason that these materials are so damn toxic, traces of the deadly chemicals that are released during the plastic making process have even been found in the milk of polar bears. And speaking of plastic – do I really need to tell you why it's awful and harms animals? (if the answer to that is 'yes', just click here.)
So, what about other materials? What are the best quality options? And how can you know a quality vegan bag as opposed to a piece of toxic junk that's going to fall apart easily, and harm animals in its lifecycle process?
Here, I've put a guide together with the help of some vegan handbag experts to get the answers.
7 Things To Check In A Vegan Handbag
1. Check For The Right Materials
Whether you're looking for a cheap and cheerful indie-label purse or higher end Saint Laurent bags, materials are key. Plastic is crap, no matter how it's marketed. Avoid PVC like the plague, and if you love a bag made from PU or polyester, fine – so long as those materials are recycled.
But that being said, there are plenty of durable, gorgeous vegan materials that are great for the environment – think cork, for example.
Laflore, a Parisian brand created by father and daughter Elie and Natacha Seroussi, chose cork for their latest release, Bobobark, a luxury, chic and versatile backpack.
"We chose cork because of its strength, but also because of the fact that it develops a patina over time, much the same way leather does," says Natacha Seroussi of Bobobark. "It also has some stretch and breathability like leather, too but it's far more biodegradable, as it doesn't need to be preserved with toxic chemicals."
Their cork is collected from oak forests in Portugal and polished until the texture is as soft and as supple as leather. It's waterproof, softens with age, and is as durable as leather – but three times lighter. Collecting cork is also zero-waste (leftovers are transformed into chipboard) and takes place every 7-9 years, actually helping the trees grow and release more oxygen.
Not a fan of cork? No worries: apple leather, Pinatex, recycled fibres and organic cotton canvas are but a few other wonderful materials that make for stylish vegan bags, and which minimise their harm to the planet and its animals.
Image below: Bobobark
2. Check The Stitching
The stitching on iconic handbags like Chanel's 2.55, the Louis Vuitton Speedy or Hermes' Birkin stands out for its excellence. Each stitch is perfectly spaced, there's no overlapping of stitches, and the thread used is thick and durable.
Certain places need stronger stitching than others. For example, the seams where the straps meet the bag body are very important, since those are high pressure areas. Avoid bags with handles that aren't stitched along the edges of the straps and that are glued instead, because those handles will eventually separate.
The best stitching is done by hand, not by machines. The same should be true for a vegan bag of quality.
Owner Vantia of LaBante London vegan bags says "we make our bags in factories where the workers are paid monthly salaries at about 25% over and above the national average. This ensures a much higher quality of work, as the workers are not pressured to get paid per item (as is the case in many other garment factories). They can afford to take their time and stitch them to a very high spec."
"Our workers also ensure that the number of stitches per square inch is equitable to those found in big brand luxury leather bags. I think this guarantees a much higher quality and craftsmanship on LaBante London handbags."
Image below: LaBante London
3. Ask About The Glues
The difference between a regular, non-leather bag you may find in a fast fashion shop like Forever 21 or Zara and an actual vegan bag often lies in the glues.
Bags and shoes use lots of the stuff to seal together the layers of materials, and more often than not, that glue is made from animal parts. A truly vegan bag will never, ever use such glues, and will instead choose a synthetic adherent. A quality brand will use higher quality glues, and is more likely to depend on fine stitching to keep the materials together.
Image below: Jill Milan
4. Feel The Hardware
When you're wondering how to know a quality vegan bag, this is perhaps one of the biggest signs to look for. Cheap hardware is lightweight, and uses flimsy materials like tin or aluminium that are plated to look 'gold' or 'silver' – and these metallic paints easily scrape off and/or get scratched.
Strap rings, swivels, locks, hinges, screws and snaps should be solid and securely crafted so that when a piece swivels or moves, it does so smoothly.
A more luxurious bag will instead use stainless steel or brass. And the most eco-friendly brands will use recycled metals. The very top quality hardware will be made specifically and exclusively for that brand, and may even be gold or silver plated.
"We use custom hardware that we have created especially for our brand," says Vanita of LaBante London. "All our hardware comes only from one supplier. While it's not currently made from any recycled materials, we are working hard to do this soon."
Part of the hardware of a bag may also include zippers, and they're crucial. High quality ones will always be metal and slide back and forth with ease. A zipper that is tough to slide will break easily. Beware!
Image below: Stella McCartney
5. Inspect The Lining
One rogue pen or sharp key can be the end of a bag if it was not designed with tear-proof lining.  A well constructed lining is a sure sign of a quality vegan bag.
The binding should closely hug the corners of a handbag. Any sign of puckered lining should be seen as a warning sign to any woman looking for a high quality handbag.
In terms of aesthetics, the lining should either match or beautifully contrast the exterior colour of the bag. And if you care about the environment as well as animals, the material used should be made from something ecological. That could be organic cotton or recycled PET bottles, for example. These fabrics are used by brands like Matt and Nat or LaBante London.
Image below: Ferron
6. Ensure There's A Guarantee
Another of the signs of a quality vegan bag is the faith the maker has in it. For example: did you know that high end luxury brands like Chanel and Hermes will fix your bag for free? Of course you need proof of purchase. But they pretty much guarantee the craftsmanship of their products to the point where they will repair and refurbish their bags if needed.
A good vegan handbag brand should offer the same kind of quality guarantee. Stella McCartney, for example, promises this:
"Our Falabella bags stay with our customers for years. And our free repair services mean that no matter what, they will always be reliable."
Having such a promise makes sinking your money into an 'investment' bag makes it worthwhile over time.
Image below: Ceibo vegan bags
7. Consider The Design
Sometimes it's the little touches that show off the signs of a quality vegan hand bag. Things like:
metal feet on the bottom of a tote bag, so it doesn't get dirty when you put it down
a comfortable zipper pull
exterior pockets with magnetic closures
Such details can make all the difference.
Also, you should also know that the more parts there are to a bag, the more ways it can break. Think: snaps, latches, pockets, zips. Similarly, the more pieces that are stitched together to make your bag means more seams. And consequently, a weaker bag.
Image below: Matt and Nat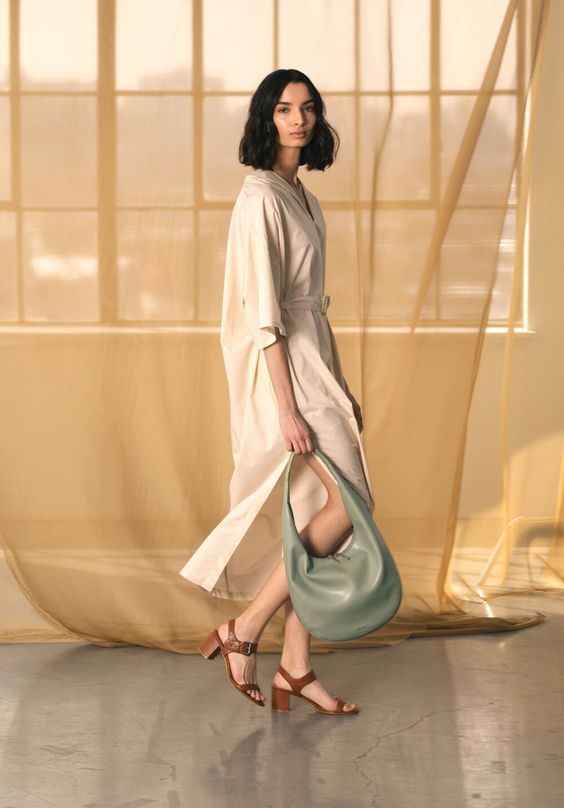 Do you have any of your own tips on how to know a quality vegan bag? Let us know in the comments, below!
Main image: Stella McCartney. Second image: Angela Roi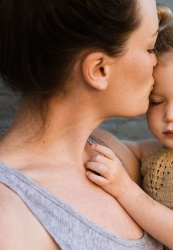 Latest posts by Diane Small
(see all)