These chic vegan handbags are perfect for making a statement on a big night out!
By Diane Small
Quite frankly, until recently, vegan handbags used to be defined by a somewhat cheap appearance. They would often be made of the nastiest of fake leathers, and sometimes even smelled strongly of chemicals. Rather than being perfectly stitched – one sign of a truly high quality vegan bag – they would be glued together. And their hardware? It was tinny and flimsy.
Those bags wouldn't last long, either. The plastic coating would peel off, the hardware would break, and they would lose their shape.
Today, that has all changed.
There's a plethora of brands making chic vegan handbags that are highly covetable, from materials including cork, velvet, Piñatex, metal and cotton. These brands are often doing wonderful things for the environment and animals, too, such as donating to charitable causes or cleaning up ocean plastic.
These vegan accessories brands make bags that earn compliments Bags that draw gasps when admirers are informed they're leather free. Bags that are downright sexy. Bags you deserve! Ready to check out the brands making the most chic vegan handbags, ever? Just read on!
The Most Chic Vegan Handbags
If you're looking for vegan bags with the same quality as iconic labels like Louis Vuitton or Prada, look no further than Angela Roi! These are beautiful accessories made from cruelty-free materials by hand. The ethically paid artisans who create them bring  years of expertise and craftsmanship to modern materials for true innovation.
The result of their work is a line of handbags in muted, sophisticated hues that bring a touch of elegance to any outfit.
Made from: PU leather
Prices: Start at around $185
Her Falabella was arguably the first ever vegan 'It' bag. But Stella McCartney's chic vegan handbags come in all different styles! Just take her nude camera bag, below. It's made from the designer's innovative 'alter-nappa' vegetarian leather. This is a water-borne and solvent-free polyurethane. As well as being less energy and water intensive, this PU material is made without solvents and therefore much safer for people to work with. It's just one of many leather alternatives she offers.
Made from: PU leather, 'alter-nappa', recycled polyester, cork and others
Prices: Start at around $575
This Canadian brand is one of the most popular vegan bag labels thanks to its elegant designs and affordable prices. Matt and Nat's style can be defined as minimalistic, and they create bags for all occasions, including luggage and briefcases, for both men and women.
Made from: PU leather, cork, recycled nylon
Prices: Start at around $85
The world's most popular woven vegan shoe brand has decided to start making chic vegan bags now, too. And the world rejoiced! These bags are not only eco-friendly because they're recycling plastic bottles rescued from the ocean into sturdy fibres, but for other reasons, too. One is that many of their styles are reversible, meaning you get two bags in one. Another is that Rothy's bags are created using a 3D knitting technique, which means they're also zero-waste!
We love the fact that they come in a wide variety of styles, from totes to box bags, and colours – including several very trendy two-tone mixes. These are sophisticated vegan bags that will last for years to come – especially since they're machine washable!
Made from: Rescued ocean plastics
Prices: Start at around $95
Anne Hathaway, Jennifer Lawrence and Eva Longoria are but a few of the A-listers who adore Jill Milan's high end luxury vegan handbags. Made in Italy by highly trained and talented artisans using locally sourced materials, Milan's bags put compassion for animals and an emphasis on sophisticated style.
Jill Milan doesn't use PVC, but their 'faux leathers' and smooth vegan suede could be a bit kinder to the earth. The brand does claim that the metals used in their Art Deco clutches is recyclable at least. But if, for you, kindness to animals and sensual accessories are the top priorities, then you can't do better than a Jill Milan bag. The brand even donates a percentage of profits to animal charities.
Made from: Recycled metals, viscose, PU
Prices: Start at around $150 for a clutch
If you're a fan of the look of the classic Chanel flap bag, you'll be attracted to the style of Finch & Walker.
This relatively new brand was founded by animal-loving pals Amy Finch and Lisa Walker, who aimed to create beautifully handcrafted bags, purses and wallets – with zero cruelty.
Today, they produce seriously high quality vegan handbags that are minimalistic, chic and sleek. They feature a flap front and a sturdy over the shoulder chain. You can choose from three colours: white, gunmetal grey or black, and in two sizes: medium or mini. Simple. Basic. Made to last.
Made from: PU leather, cork
Prices: Start at around $225
If you've always admired the vintage look and texture of crocodile, but hate the idea of hurting animals to get it, JW. Pei is the vegan bag brand for you. They fashion many of their styles based on vintage looks, and their mock croc bags are best sellers! The mini flap croc bag is my personal favourite
These bags (also seen in image 2, above) are made from sturdy materials, hefty hardware, and come with interiors made from recycled plastic.
Made from: PU leather, recycled plastic
Prices: Start at around $79
Eco-friendliness and sustainability are a function of how long a product lasts and what materials it's made from.  We will continue to push on every frontier until we make beautiful products that are beautiful, last long, and then disappear back into the earth when we are done using them. We have to do all of this while providing our customers value. To improve the world, our products need to be accessible to everyone; not just a select few.
Prototypes get a workout before going to production. They're scratched, dropped, tugged on, and pulled. We test pockets, zippers, slots and handles. We often have multiple rounds of revisions which cause our suppliers to have fits but we like finding problems… so you don't.
Made from: PU leather, paper, cork
Prices: Start at around $139
This wood watchmaker is a new player in the chic vegan bag market. They offer a variety of styles, including backpacks, crossbodies and wallets, in rich, naturally derived colours such as neutral cork, black and sage green. JORD uses Suberhide, a trademarked vegan leather based on cork, to make their accessories.
The bags are beautifully packaged in reusable boxes and bags, making them a rather posh gift!
Every inch of each bag was designed with intention. The perfection of the exposed stitching, red velvet interiors and quality hardware makes each item feel more like a piece of art than just a handbag.
Made from: Suberhide, cork, PU
Prices: Start at around $139
Anna Ferron believes if you're going to do something, do it right. So her vegan bag range has created one, perfect style. The Ferron bag serves as a hand-held purse or crossbody bag, depending on which strap you choose to use. They come in three colours: black, blue or neutral.
The bag unzips to reveal three red-lined compartments inside, including one that's zipped. It's perfect for organising cards, phone, makeup
The elephant logo Ferron boasts is not only an expression of the owner's love for animals and a statement against animal cruelty in fashion, but it also serves a good cause, too. For every bag sold, £10 is donated to support the efforts of the Sheldrick Wildlife Trust.
Made from: PU leather
Prices: Start at around $200
This Southeast Asian inspired bag brand initially brought out sweet little clutches embellished with seashells and crystals, as well as straw totes with cute designs. Lately though, they've sexed up the label a bit with more sensual vegan textiles, like fluffy cotton and rich velvet, for example. The result? A highly sophisticated collection of clutches and bucket bags that we want, want, want!
Made from: Straw, grasses, bamboo, wood, cotton and other plant based materials
Prices: Start at around $80
White Rhino was launched by Claire Carreras, a Canadian musician and vegan designer. She is fully committed to removing animals from the fashion and entertainment industry and to giving back to animals. For that reason, she has set up an ongoing collaboration with World Animal Protection US and donate 3% of all sales of her many campaigns to end needless animal suffering.
The brand's bags are made from a variety of solid materials that are guaranteed to last for decades, and come in chic, classic lines that are derived from slow fashion principles.
Made from: PU leather, cork, recycled plastic PET bottles
Prices: Handbag prices start at around $67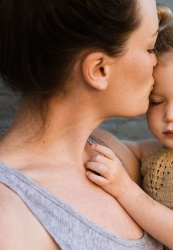 Latest posts by Diane Small
(see all)