Love the look of Chanel but dislike their lack of transparency? Hellen Van Rees may be your new favourite designer!
By Diane Small
She's been called 'One to Watch' by London design platform Fashion Scout, and she's been noticed by the likes of Lady Gaga. But what really caught our attention was the fact that she's also been called the 'sustainable Chanel' for her creation of eco-friendly tweeds.
Meet Hellen Van Rees, a Dutch fashion and textile designer who graduated from Central Saint Martin's just three years ago, and who has been making her mark on the world of fashion ever since.
Taking the daring step of  launching  her own label immediately after graduation, Hellen Van Rees' first collection was shown during London and Paris Fashion weeks and was immediately picked up by buyers for prestigious niche brand stores, like the cARTel in Dubai.
In 2013, she was already claiming accolades, such as  the Humanity in Fashion Award, which she won during Berlin Fashion Week. The award, initiated by Hessnatur, recognizes young and rising designers who create clothing on the basis of sustainability.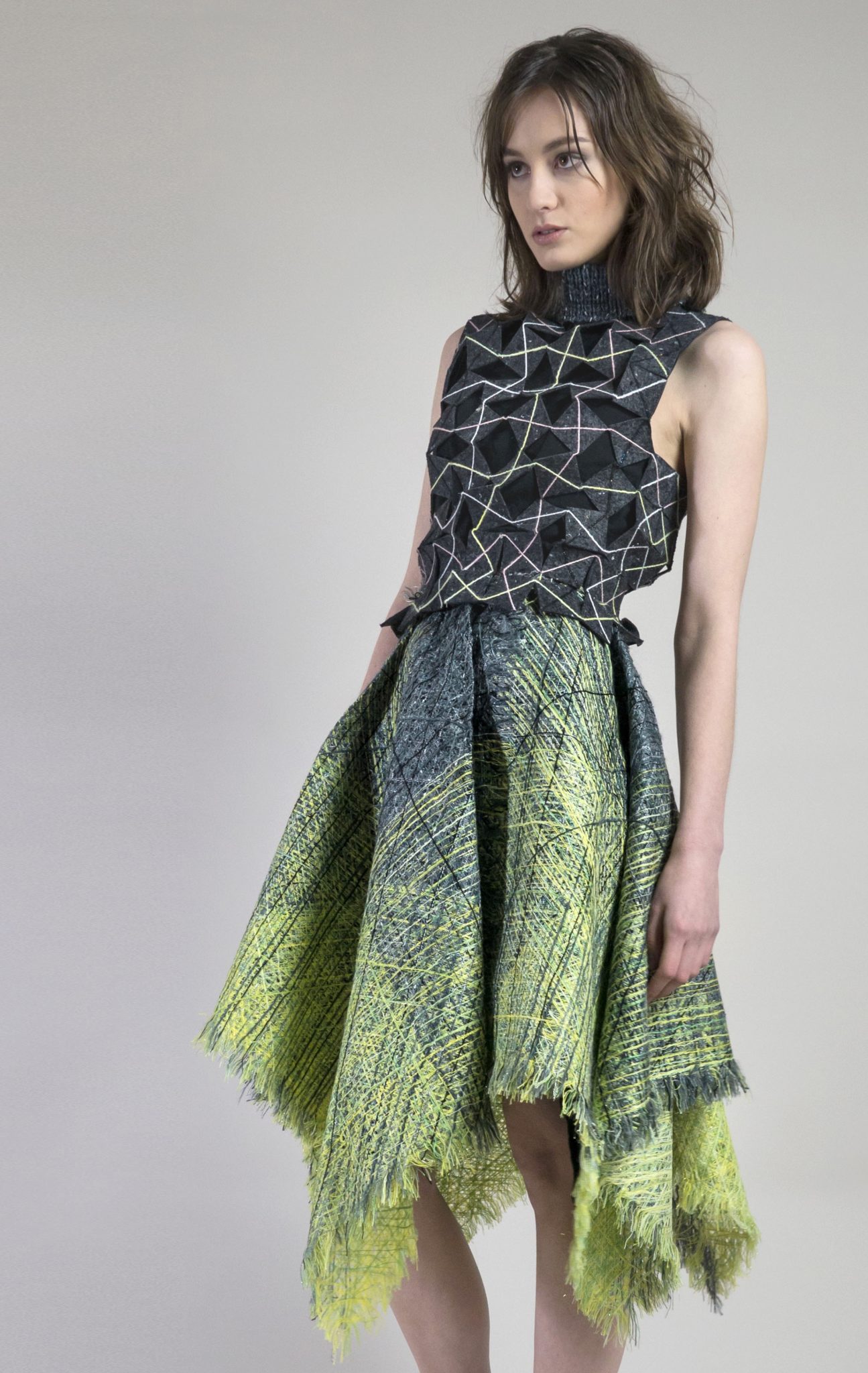 Modern Tweed
What stands out most about the collections Van Rees creates are her signature, handmade tweed fabrics, which of course were inspired by classic Chanel textiles, but now represent a far more modern and sustainable version. of these.
For example, they sometimes feature 3-Dimensional elements, and are made from either organic or deadstock fabrics–or sometimes, a bit of both. While we love the boxy jackets she creates, it's the way that she incorporates tweed into flowing maxi dresses and even shoes that we find really impressive.
Bespoke Beauty
Like Chanel, Van Rees' work isn't cheap, but it will fit you like a glove: an additional element of how her brand is sustainable is that there's very little to be found on a rack. Instead, customers choose the design they like, send their measurements, and a bespoke garment will be created just for you.
And you can't afford the main collection, never fear: there's also a diffusion line, boasting high quality silks with a digital printed version of Van Ree's handmade textiles crafted into shirts, skirts and scarves and organic cotton shirts.
With shows coming up both in Paris and London, this certainly is one designer we will be sure to watch.
Runway photography: Marc Aitken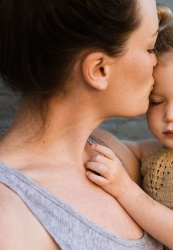 Latest posts by Diane Small
(see all)