Locally made fashion is more sustainable fashion! Which is why we're celebrating these ethical American fashion brands
By Katy Carik
Once upon a time, the term "Made in America" meant well constructed, long lasting products, and fair wages paid to those who made them. Today, unfortunately, that's no longer the case.
Built in obsolescence is common in many products, from fridges to cars, and it's especially pronounced in technology – and fast fashion clothing, which can fall apart after a few wears. Moreover, many American brands like Forever 21 are infamous for using sweatshop labour. Others, like Victoria's Secret, even use 'slave' labour in U.S. prisons, paying inmates virtually pennies a day.
Other fashion brands like Abercrombie & Fitch, Joe Fresh, La Senza and others have stopped production in the U.S., citing 'high labour costs'. Today, they've relocated to countries like Bangladesh, where they pay workers terrible wages for working in dangerous conditions. With disastrous results!
The ills of globalisation
The Rana Plaza factory collapse that killed over 1,000 Bangladeshi garment workers in 2013 was a wake-up call for many Westerners. Suddenly, people who never thought before about where their clothes come from  were asking questions. More and more evidence of human and environmental abuse in countries like China, India and Bangladesh surfaced over the next few years. This resulted in many conscious shoppers seeking locally made brands, where manufacturing problems weren't making headlines every week.
Luckily, there are some awesome American ethical fashion brands reclaiming the Made In America label. Large cities like New York and L.A. have thriving fashion districts that are creating new, innovative production processes and materials that help people and the planet. The result? Highly covetable but sustainable clothing. 
But…is 'Made in America' fashion really better?
Does "Made in America" really deserve its ethical reputation? Well, we pointed out some serious issues, above. But according to Iris Alonzo, co-founder of Los Angeles-based brand Everybody.World, the answer is generally yes.
"In the U.S., there are national, state and local laws in place that regulate how workers are treated (i.e. minimum wages, overtime, safety) and how resources are used (i.e. water usage and recycling, waste processing, use of chemicals) that keep things in check," Alonzo told Fashionista magazine. "There are several processes that can't even be done in the U.S. (i.e. vulcanized rubber commonly seen on tennis shoes) because they don't meet [Environmental Protection Agency] standards."
That's great news, right? But there's more. Obviously, anything locally made will have a lower carbon footprint. Win-win!
So…ready to shop American ethical fashion?
Here are 10 fantastic ethical American fashion brands that are changing how we think about American made clothing.
Ethical Fashion Brands Proudly Made In The USA
This top designer makes all her pretty, summery vegan and sustainable clothing ethically in America. Mainly in the garment district of New York City or Los Angeles. In fact, Mara strongly believes in 'Made In America' production. She says it fosters a healthy local economy, bolsters national employment levels, creates a smaller carbon footprint, contributes less to pollution, and ensures that employees are treated fairly under the strict USA worker protection laws.
"Our California-based swim manufacturers are longtime Mara Hoffman partners with whom we have close working and personal relationships."
Of all the ethical American fashion brands, this one is most specialised in capsule wardrobe essentials that will keep you stylish for the years to come. They are committed to transparency producing only in the U.S.A and make all their garments from either deadstock material, or sustainable fabrics like Tencel.
"We make our clothing in a family run factory in NYC, where many of the employees have worked   for over 30 years. And we visit often. Our sweaters are knitted by our partner factory in Los Angeles that is audited annually for social and environmental compliance. It gets 70% of its energy from solar power! "
LA brand Reformation is a guiding light for stylish girls looking for sustainable fashion. Their perfectly Instagrammable dresses, tops, jeans and swimwear are all ethically produced in Los Angeles. They even make bridal wear! I'd say American ethical fashion doesn't get chicer than this.
The brand is super proud of their sustainability. On their website, you'll find information about how much water and energy every garment's production saves.
"We built our own sustainable factory in Los Angeles, where we work with awesome people from all over the world."
Based in Nashville, Imogene + Willie takes their inspiration from vintage denim that fits and lasts. They make expertly cut American classics. Basically, tees, button down tops and jeans for men and women. Every pair is patterned, cut, and sewn by fairly paid workers, only an hour away from their Nashville design studio. Their denim is American-made too.
"Imogene + Willie is a small operation made up of creative, open-minded folks who enjoy working hard and working together."
Ash & Rose is an ethical, sustainable, American made fashion retailer. Of course, they only use factories that are free of child workers and poorly paid employees.
Although they carry a wide range of amazing fair trade brands, they also have their own collection of locally handmade pieces, too. The label's co-founder designs and crafts every piece of the collection, which is composed entirely from antique, vintage, recycled, and remnant materials.
"We create and curate products that do good for people and the planet. From our in-house collections to our fair trade imports, your Ash & Rose purchase supports small independent designers and artisans who are making a big collective impact."
Comfortable, elegant, and utilitarian describes Black Crane's garments. Their designers, Alexander Yamaguchi and Momoko Suzuki proudly incorporate their interest in ancient Japanese culture into their clothing. Indeed, this is ethical American fashion that stands out for its minimalism. But everything else about this label is as American as apple pie, from the fabric weaving to the sewing. 
"We make everything in Los Angeles because it is vital for us to support our community as they help us."
The Hackwith Design experience is unique! They make exclusive, conscious clothing to order. That means a huge reduction in waste! That being said, Hackwith releases one very limited edition collection every week. This can include anything from basics to ballgowns. As a proudly ethical American fashion label, they are sure to include options for women of all shapes and sizes.  
"We make everything in-house in our Minnesota studio. We have a very talented team of seamstresses. To reduce waste, most of our items are not made until ordered by you."
This is an ethical American fashion brand for female CEOs. Or maybe the next female President! Maven Women is intentionally based in Washington, D.C. to deliver what professional women need in their clothing. Owner Rebecca Ballard and her team meticulously design sustainable materials, like eco- Ponte de Roma (it took them three years to find an eco-friendly producer), before taking their clothes into the production phase.
"For our development as well as production we partner with Lefty Production Company, a woman-owned manufacturer in Los Angeles. All staff at Lefty are paid a living wage and we are big fans of the warm, welcoming ethos of the company."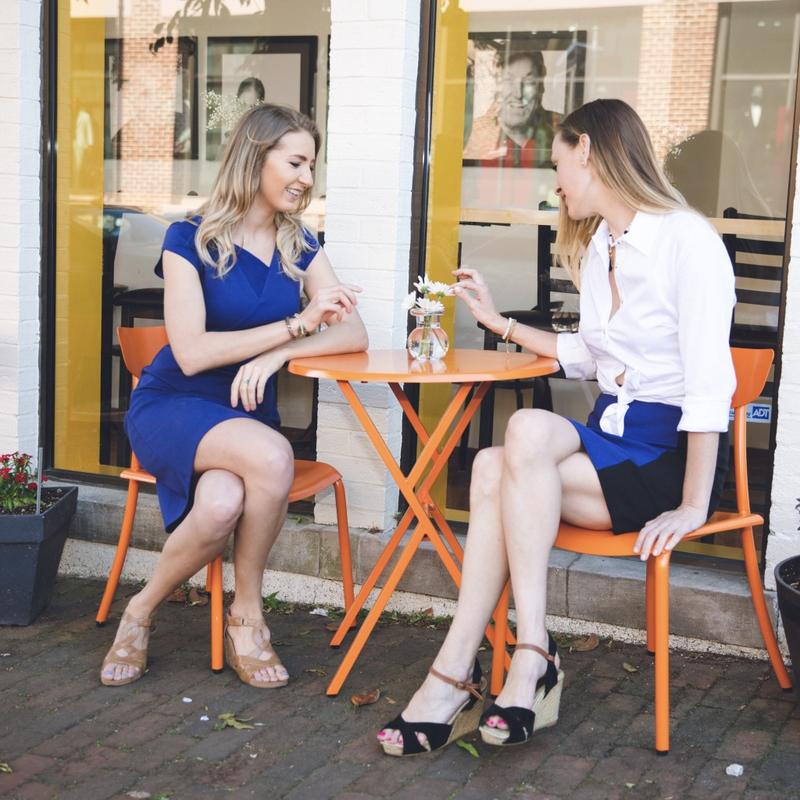 Are you a 'dresses' kind of girl? Then you'll love these beautiful and bohemian frocks by Christy Dawn. Best known for her summer-ready dresses and vintage-inspired designs, everything she makes is ethically produced in Los Angeles with deadstock fabric. 
"We seek to make dresses you want to live in. Timeless, versatile pieces that you'll reach for day after day. Each dress is made using upcycled fabric, and sewn in Los Angeles by our team of dressmakers. We treat every member of our team like family. And as we grow, we intend to keep it that way."
Of all the ethical American fashion brands here, this may be the most sustainable one. Ms Chanin is a strong believer in American traditional clothes making. We can see this in her dedication to creating locally sewn garments, which she crafts mainly from organic cotton. We also love how her pieces suit all body types and ages.
"At Alabama Chanin, we preserve traditions of community, design, producing, and living arts by examining work and life through the acts of storytelling, photography, education, and making."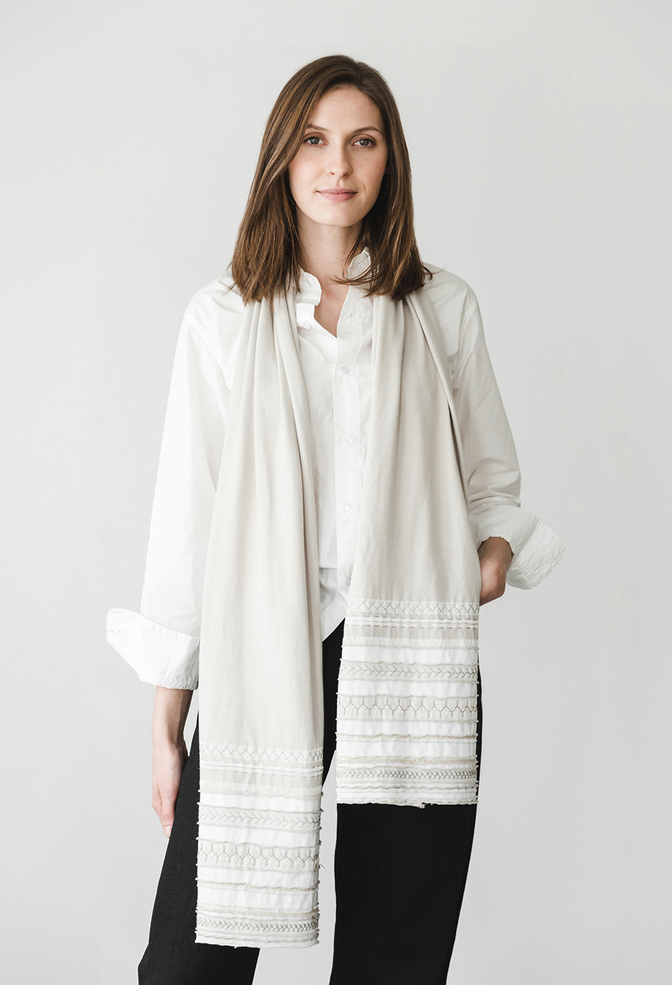 Are there any ethical American fashion brands we missed? Let us know in the comments, below!
Latest posts by Katy Carik
(see all)