These sustainable summer styles are light on the skin and easy on the planet!
By Diane Small
Once upon a time, eco-friendly fashion designers offered what can only be termed as 'hippy clothing' for summers. Neutrally coloured, shapeless dresses, ubiquitous organic cotton tees and and wide-legged 'genie' pants were the norm. But over the past decade, ethical fashion has improved by leaps and bounds, and today, sustainable summer style is downright chic.
In fact, many eco-designers are, quite frankly, outdoing their more traditional counterparts. They're producing beautifully cut skirts, pants, dresses, tops and even handbags that match or rival designers like Chanel or Fendi.
The main difference? They're all crafted from natural, eco-friendly, and often vegan friendly fabrics. And, they're ensuring all these garments are ethically produced, too.
Here's our selection of some of the best sustainable summer styles by top designers we think you'll love – no matter what fashion tribe you belong to.
Super Sustainable Summer Styles You'll Love!
Summer in the city? Mini dresses will be one of your favourite sustainable summer styles.
Of course, Reformation (also pictured above) makes some of the best mini dresses around. Whether you choose a chic monochrome look or a more girly floral print, you're going to look pretty hot. And if whether you pick a dress created from TENCEL, organic cotton or deadstock, you're going to feel pretty cool (about saving the planet, of course)!
We're especially grateful that pairing dresses with sneakers is still a thing. Comfy!
Best sustainable summer style for: Those who dare to bare.
What are you looking for in your summer wardrobe?  Floaty kaftans? A dress with a lengthy hem? Swimwear with sexy cut outs, or bold prints? Mara Hoffman offers it all.
Hoffman was once a famed designer who didn't give much thought to sustainability. But over the course of her career, she began to realise the impact that the harmful practices that plague the fashion industry have on the planet.
She became increasingly horrified by unfair labour practices, heavy environmental pollutants, and animal harm. Now, with each collection she designs, her goal is to make beautiful, comfortable clothing that not only benefits the consumer, but the producers as well.
She uses vegan-and-planet friendly fabrics and dyes to create all of her ethically made garments. And since she made these changes, her career and brand have simply skyrocketed in popularity!
Best sustainable summer style for: Those who dare to bare a bit!
What's your preference: sleeveless, long or cap? No matter how you like them, tees are a summer staple. As are shorts, skirts, and breezy linen pants.
Luckily, you can find all of these under one roof. Specifically, at Everlane.
As you probably know, this popular online store uses sustainable textiles to create clothing under a program they call 'radical transparency.' They (partly) describe this as giving a compliance audit to all the factories they use to evaluate factors like fair wages, reasonable hours, and the working environment.
Best sustainable summer style for: Clothes you'll wear every single day
Loose, sophisticated and easy, Eileen Fisher's designs look as glamorous on the beaches of Ibiza as they do in the riads of Morocco. But they're also ideal for the office!
Since launching her brand more than 30 years ago, the designer has made it a priority to create clothing that is not only comfortable, chic, and timeless, but is also environmentally sustainable by using 100% natural materials like organic cotton and linen.
She also offers the Green Eileen initiative, where customers can recycle their gently worn Eileen Fisher clothing, for in-house discounts. This is definitely a woman who cares about her clients – and the future of the planet!
Best sustainable summer style for: Sophisticated classics that you'll wear for decades.
Find tees a bit basic? Then summer blouses are probably a staple in your closet. And no one does them better than St Roche!
Their summer collection was influenced by the Camargue gypsies and their eclectic bi-annual festival in Santes-Maries, where Romanies gather in the South of France from all over Europe. It features romantic Flamenco ruffles with contrast piping, beautiful antique broderie Anglaise from Provence, traditional Rajasthani embroidery and hand printed textiles with hints of influential designer Giorgio di Sant'Angelo.
It all demonstrates how the brand likes to mix cultural references and reinterpret them into a relaxed, feminine, collections.
Best sustainable summer style for: French girl chic; pairing with shorts or skirts
Founded in 2000 by California native Amahlia Stevens, Vitamin A combines feminine design with sustainable innovation. Though the brand is best known for its bikinis, the brand has branched out into a casually chic line of playsuits, shorts, skirts and tops.
Most of its its range of summer clothing is also  produced locally in California. But if they can't make something locally, they partner with Fair Trade artisan groups to promote women's economic empowerment in the developing world.
For her most recent collection, Amahlia was inspired by '70s beach glamour and the modern muses who collect her designs. "We're all about effortless, natural sexiness and that laid-back West Coast vibe that is in our DNA," she says. In keeping with her ethics of responsible production. Amahlia always gives back a portion of proceeds directly to environmental organisations that help to protect our oceans.
Best sustainable summer style for: Vacations, of course!
Looking for leisurewear you can seamlessly sport to the shops, the office, or even yoga class? You might want to take a look at Ninety Percent.
This is a sustainable luxury brand best known for transforming eco-materials like organic cotton, recycled polyester, Tencel and EcoVera into casual wear with a sophisticated edge.
The London-based label also distributes a whopping 90% of its profits between those who make each collection and four charities. You even get a chance to decide which causes the funds are donated to.
Best sustainable summer style for: The girl who loves her athleisure
Summer means hot dates, big events and loads of weddings. Which means you'll need to stash that flouncy maxi dress and don something a bit fancier instead.
We love Geraldine Garcia's creations for going out. Her ethereal and understated designs are all sustainably produced and sourced. Naturally dyed, high end fabrics like TENCEL, silk and recycled lycra make Garcia's dresses effortlessly drape and flow.
Best sustainable summer styles for: Weddings, fancy dates, big events
It's an unfortunate fact that sustainable fashion isn't always within everyone's budget. So thank heavens for the ASOS Responsible Edit!
Here, you'll find a wide selection of clothing by different brands that has been selected for its sustainability. Choose from organic cotton jumpsuits, Tencel trousers, hemp tees and recycled plastic bottle shoes, for example. Styles are often modelled by ASOS customers themselves, allowing you to see what these outfits will look like on 'real' people.
And the best part? Most items are $50 or less!
Best sustainable summer styles for: Ethical, trend-loving gals on a budget
Model-turned-designer Liya Kebede created ethical fashion label LemLem with a goal. Her aim was to preserve the centuries-old weaving techniques of her Kebede's native Ethiopia, thus simultaneously creating jobs for local artisans.
The result is meticulously handcrafted dresses, tops, kaftans, skirts and pants. They're all created from locally sourced cotton that's detailed with vibrant embroidery. No wonder so many celebs, including Leandra Medine and Eva Chen, are fans of label's breezy style.
We especially love her maxi dresses, though. They always come with sweet touches, like delicate belts, pockets or fringes.
Best sustainable summer styles for: Frills and feminine touches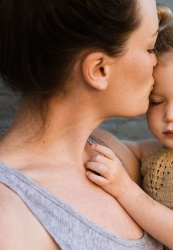 Latest posts by Diane Small
(see all)