These ethical couture designers make sustainable looks that aren't just for the drama of the catwalk….
Let's face it: it may be beautiful, but couture can be crazy.  Some of the most stunning pieces ever created are basically unwearable. Think of Alexander McQueen's FW2013 collection (directly below), John Galliano's elaborate Geishas (further below), or Iris Van Herpen's Biomorphic collection, for example.
In this sense, couture elevates clothing to an art form, but the origins of the term refer to the fact that the garments were made to order and fitted individually. Of course, the catwalks are just 'inspiration' for customers to adapt such dramatic designs to their own needs, but there are some designers who present more quotidian looks that clients can easily imagine themselves wearing to their next big event.
Because it isn't mass produced, we always think of couture as being representative of 'slow fashion,' and because it's almost always made by hand by well-trained European artisans, we also consider it 'ethical.' But due to some of the materials used, couture isn't always 'eco-friendly'–unless it's from one of these houses.
Here, we highlight a few special brands that create elegant everyday eco couture–not that you would wear this daily, but it's not so artistic that it's strictly destined for design museums. These are dresses that are made to order, but can be used year after year,  occasion after occasion.
5 Ethical Couture Designers Creating Everyday Elegance
Famous mainly for her wedding dresses, Sanyukta Shrestha has now branched out hand-woven, hand-embroidered, and handmade couture for all occasions. Timelessly elegant, the Nepalese-born designer's collections are always ethically made from sustainable materials, without compromising on luxury and design in any way.
Another design house famed for bridal wear, Studio Tammam has increasingly been seen on red carpets and black tie events throughout the UK, in particular. Influenced by vintage design and the golden ages of glamour and fashion, their  bespoke service offers a first class experience, couture clients to trial and fit their purchase as many times as they desire to ensure a perfect fit. Clients are welcome to suggest design alterations or additions and our expert fitters will ensure each garment fits perfectly.
Eva Zingoni is the reference point of sustainable couture made in France. Her limited editions are made from recycled material, specifically left-over fabric, leather, thread, zippers and buttons of Parisian Maisons. Zingoni manages to breathe new life into these surplus materials by creating beautifully draped  garments that have a luxuriously alternative twist. Before founding her own label, Eva worked for many years in top fashion houses, and developed the urge to salvage excess production materials and use them in a personal creative process. Every Zingoni creation is one-of-a-kind or made to order, putting the 'couture' in 'eco-couture.'  
This is one designer who's done it the other way around: he began designing ready-to-wear and has recently broken into the couture market. Silverstein, who was a finalist on Fashion Star and who is known for his zero-waste techniques, is now making a name for his made-to-order formal wear, which has adorned brides and celebrities, including Jennifer Hudson, Kristen Bell and that greenest of supermodels, Amber Valletta.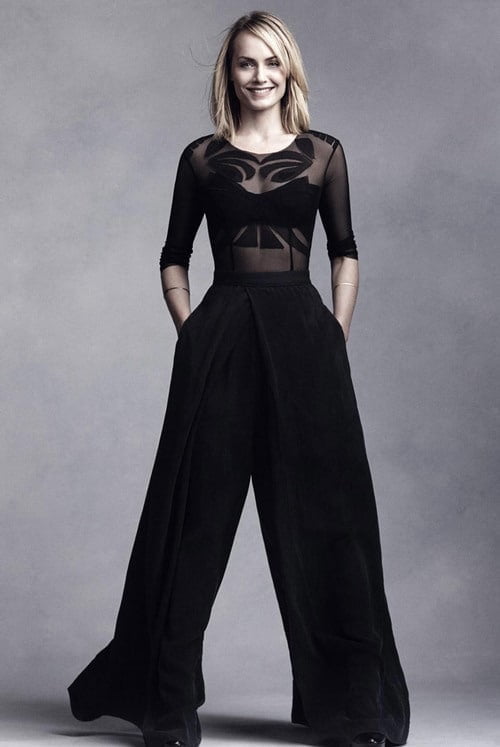 Her speciality is designing stunning  custom-made bridal gowns, but today, Leanne Marshall's name is becoming well known as a designer of both sustainable couture and ready-to-wear fashion. Her  sophisticated designs are characterised by  their light, flowing lines, feminine details and timeless elegance. Each dress is handcrafted in the USA using only the highest quality, sustainable materials.
With touches of modern sophistication and a nod to youth culture, Leanne Marshall has captured an incredible grace and beauty in all of her her collections. No wonder she was such a star on Project Runway!
Latest posts by Chiara Spagnoli Gabardi
(see all)
This site uses affiliate links with brands we trust, and if you make a purchase using a link, we may receive a commission.
Did you enjoy this post? Want to show your gratitude? Please support us on Patreon!