These eco friendly life hacks will help you with everything from phones to flip flops!
By Diane Small
Once upon a time, grannies used to pass household tips down the generations. Like: 'put nylons in the freezer to extend their life'. Or: 'use baking soda and lemon to get stains out of clothes.'
But let's face it: new technologies and the need to save energy may have made some of those obsolete. So may we present our own version of granny's household tips, or, 'hacks', if you will.
Some of these you may know, some of them may be new, but all of them are guaranteed to help make your life a little bit easier, help you save money, time and energy. And they're all eco-friendly, too!
Why you need to learn these sustainable hacks
By now, we all know the value of upcycling and recycling. But few of us pay much attention to re-using items that are slightly broken. In fact, goods don't even have to be broken for some people to toss them out. They just need to be, shall we say, no longer 'pristine'.
And that's just wrong!
Why throw out a flip flop just because the thong is loose or broken? Do you really need to use toxic cleaners on a shower head when something simple – and eco friendly – will do? Why throw out a perfectly good keyboard when you can fix it with something in your desk drawer?
These hacks are perfect for saving money, energy and the planet. Ready to check them out?
20 Eco Friendly Life Hacks
1. Drink Cooler
Save energy and time cooling your drinks! Wrap them in a wet cloth and stick them in the freezer until the cloth freezes.
Image: Buzzfeed.com
2. Makeshift Speaker
On holiday? No headphones? No speakers? You don't need to buy cheap ones–this is just as good. Well, kind of!
Via Twistedsifter.com
3. Easy Chip Clips
There is seriously never any reason to buy plastic clips. You already have some, in your closet!
Image: Buzzfeed.com
4. Immediate Cup Holder
In a car with no cup holder? Desperately need one? Just take off your shoe. Voila! One of the easiest eco friendly life hacks for sure.
Via Shialabeowulf.tumblr.com
5. Condiment Server
I'm seriously wondering how I never thought of this before! If you've got friends coming over and no serving dish, a muffin tin can hold condiments, nuts, olives, or any other small snack you're serving up!
Via shialabeowulf.com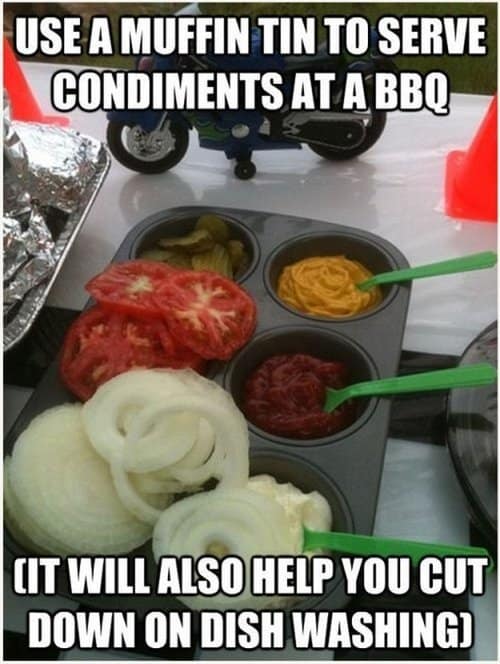 6. Razor Blade Sharpener
Who knew? You can keep your razor blades sharp by dragging them across a pair of jeans. (But of course, using a reusable metal razor is always the more sustainable choice, right?)
Via Buzzfeed.com
7. Phone Charging Tip
Need to charge your phone fast? Want to save energy? Did you know putting it in Airplane Mode charges it faster?
Via Quora.com
8. Energy Saving Tip
Did you know the dryer is one of the most energy consuming items in your home? It's better to simply hang-dry clothing, but if you must use a dryer….follow this tip!
9. Jeans Conservation
No need to trash old jeans just because the zipper keeps falling down. We have one of our best eco friendly life hacks for that. A safety pin and keychain loop will keep it up!
Via Twistedsifter.com
10. Save The Keyboard!
Keyboard lost a foot? Easily fixed! Just use the metal part of these binder clips.
Via Twistedsifter.com
11. Easy Shower Head Cleaner
Got limescale build up? No need for a new shower head–or harsh chemical cleaners! Simply tie a plastic bag with white vinegar inside it around the showerhead overnight. The limescale will be gone in the morning!
via Buzzfeed.com
12. Furniture Fixer
Forget about looking for toxic varnishes and paints to fix up small chips in wood. One of our best eco friendly life hacks? Rub a bit of walnut on it. That will do!
Via Twistedsifter.com
13. Ironing Hack
Still got some heat in your hair straighteners? Use them to iron out small clothing wrinkles. I've done this a million times, personally. And so have loads of stylists on photoshoots. Why? Because it works!
Via Twistedsifter.com
14. Recycled Organiser
Old toilet rolls can be put to good use in the tool shed, for many different tasks. Personally, I use them in drawers to organise stockings.
Via twistedsifter.com
15. Free Closet Organiser
Running out of closet space? No need to buy a new wardrobe. This also helps coordinate matching trousers and jackets too! Definitely one of the best eco friendly life hacks for those of us with little closet space.
Via Tumblr.com
16. Cute Cake Idea
Having a party? This is one of the best eco friendly life hacks for moms with kids. Don't bother buying little paper cupcakes to bake with. This trick is not only fun, but if you add a dollop of ice cream on top of the cake, it also saves on washing up too!
via Tumblr.com
17. Sneaky Money Hider
Hitting the beach? Out on holiday? Out for a rather drunken evening of fun? Don't worry about getting your money stolen! Just hollow out an old lipstick tube and roll up your money there. A great way to recycle old lip balm tubes!
Via Tumblr.com
18. Save The Flip Flop!
No need to buy new thongs if the toe breaks–this trick extends their life! Glue the bread clip for extra-long durability. This is one of those eco friendly life hacks that everyone should know. I mean, flip flops are a perennial beach essential!
Via Tumblr.com
19. Free Kitty Litter Scoop
This is one of my favourite eco friendly life hacks! You'll never a need to buy a plastic shovel for your kid, or poop scoop to clean your cat's litter box. Just recycle a milk or juice jug with a few clips!
Via Tumblr.com
20. Easy Computer Cleaning Hack
No idea why people buy those little mini-vacuums for computers when a regular one and ketchup bottle top do the same thing! This is one of those eco friendly life hacks that will save you money by being a bit clever.
Via Tumblr.com
Do you know of any other eco friendly life hacks of your own? We would love to hear about them. Let us know in the comments, below!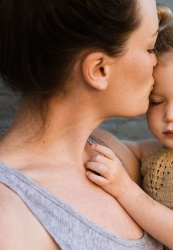 Latest posts by Diane Small
(see all)