By Diane Small
Asia has something unique to offer for every kind of traveller! The largest continent on the planet boasts diverse landscapes, splendid beaches, lush forests and a rich cultural heritage, often steeped in Buddhist values. If you are travelling with your family and looking for Asian travel destinations of exceptional beauty, here are some interesting escapades which immerse you fully in the wonders of nature.
1. Bali – Indonesia
Bali is unquestionably one of the most popular of Indonesia's islands and attracts tourists from all over the world throughout the year. Along the coast, you'll find bustling restaurants to try and great beaches for swimming and surfing, whilst further inland in Ubud, you'll discover loads of gorgeous temples, vegan restaurants, yoga studios and interesting shops. Nature lovers can seek out beautiful waterfalls, lush rice terraces, dense forests filled with wildlife, and volcanic mountains. With its exotic culture and innate beauty, no wonder Bali is one of the best honeymoon destinations in Asia. 
Where to stay: With its beautifully decorated, one-of-a-kind rooms and proximity to shopping and restaurants, Stone House Bali is without a doubt one of the most beautiful, intimate boutique hotels in Ubud.
2. Siem Reap, Cambodia
Siem Reap is the capital of the province Siem Reap in Cambodia – a country rich in natural attractions, including tropical beaches and wild forests – but there are also quaint colonial buildings and stunning temples. The Angkor Wat temple in Cambodia is probably the best known landmark in the country, due to its wonderful architecture and ancient history. This magnificent temple, which sprawls around a whopping 162 hectares of land, was built by King Suryavarman II during the first half of the 12th century, and though it's man-made, it has partly been 'reclaimed' by the jungle, with thick vines and tree roots embracing the structure. Other popular attractions include the Bayon Temple, Banteay Srei, Silver pagoda, Preah Vihear and the Royal Palace in Phnom Penh.
Where to stay: Song Saa is an eco-friendly resort which is built on the southern coast of Cambodia with 2 side-by-side islands connected through a bridge constructed across a marine reserve. The island water is recycled and used for the cultivation of various vegetables and trees around the resort. 
3. Borneo, Malaysia
The primordial Sukau Rainforest is located in the Borneo island of Malaysia, which is absolutely drenched with lush green forests and beautiful wildlife. Borneo, a giant, rugged island in Southeast Asia's Malay Archipelago, is shared by the Malaysian states of Sabah and Sarawak, Indonesian Kalimantan and the tiny nation of Brunei. It's known for its beaches and ancient, biodiverse rainforest, home to endangered, rare wildlife including orangutans, clouded leopards, pygmy elephants and proboscis monkeys.
Where to stay: The Sukau Rainforest eco-lodge respects the delicate local surroundings with its use of solar power for water heating and electricity generation. The lodge also has a turtle conservation and apiculture program, which is used as a natural barrier to prevent wild elephants from trespassing village farms. Activities to enjoy nearby include visiting museums, bird parks, and the aquarium. 
4. Bokeo Nature Reserve, Laos
Tucked away in the Bokeo province in Laos, this nature reserve was mainly created to protect the black-crested gibbon. Lush with beautiful forests drenched in waterfalls, you can not only aim to spot this exotic primate, but loads of other wildlife as well. Other activities include trekking along the Nam Nga River or zip lining through the forest.. Such an immersive nature experience almost takes you back in time, to an era when humankind hadn't destroyed so much of the natural world.
Where to stay: The Gibbon Experience offers guests the unique opportunity to visually hunt down black-crested gibbons from the comfort of luxury tree houses, smack-dab in the middle of the rain forest.
5. Ha Long Bay, Vietnam
As one of the UNESCO World Heritage Sites, this bay is a must-visit for any nature-loving tourist. There are over 3,000 islands in this bay, which you can explore via small cruise ships, and there are also loads of jaw-droppingly beautiful caves to explore. With only around 1,600 people living in the region, there's lots of space for incredible animals, from butterflies to bats, to live in these forests, unmolested, but hurry – tourism is coming in hard and heavy to this region, and its pristine nature may soon be under threat.
Where to stay: The Halong Suites Paradise Hotel offers a luxurious base from which to explore this stunning bay.
6. Shinjuku Gyoen, Japan
You may never guess it by looking, but this beautiful park is located in the heart of one of the world's biggest cities: Tokyo. It was originally completed in 1772, but the current layout was formed in 1906, and today the garden spans a whopping 58.3 hectares, with over 20,000 trees – namely maple and cherry trees, whose blossoms are famous in the springtime. There's also a greenhouse boasting over 1,700 different tropical and subtropical plant species.
Where to stay: The Citadines provides clean, comfortable aparthotels less than a kilometre from the gardens. You'll find a 24 hour fitness room, personal kitchen and laundry facilities here, making it feel just like home!
7. Daehan Dawon, South Korea
It's funny, isn't it, how South Korea isn't on most tourist's radar? But it should be! This is a country that's still rich in verdant nature. For example, Boseong is the home of many emerald- coloured green tea plantations, where you can not only sample some of the world's highest quality green teas, but also relax amidst the beautiful scenery of bamboo, cedar and maple trees, as well as the tea fields, of course.
Where to stay: Yongwook Lee's Traditional House is a 200 year old edifice near the tea fields, and offers visitors a rare glimpse into traditional, minimalistic Korean living.
8. Banaue, Philippines
Banaue may be a small town in the Philippines, but despite its size, it's well known for its deep green rice terraces, which are now part of a UNESCO World Heritage Site. So beautiful are these terraces, there's a whole infrastructure of hotels and restaurants built around them to accommodate tourists.
Where to stay: Sagada Heritage Village allows guests to experience a traditional igorot house – a kind of bungalow on stilts that's common in the area. From here, you can view the rice terraces from high above, on your balcony!
All images via Wikicommons or the hotel properties mentioned.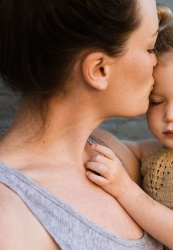 Latest posts by Diane Small
(see all)