Rocco Leo Gaglioti Of FNL is not only handsome and talented, but dedicated to helping the deaf, and more!
By Chere Di Boscio
Former model Rocco Leo Gaglioti is certainly a busy guy. He's the creator, producer and host of the wildly popular FashionNewsLive.com, which offers up-to-the-minute reporting on the worlds of fashion and celebrity. As it that weren't enough, he's also just accepted a post as Director of Programming for Style TV.
Despite sitting on front rows in fashion shows around the globe and having interviewed stars from Lady Gaga to Ana Nicole Smith, Rocco is still a humble guy who is happy to donate his time and money to worthy causes.
Here, Rocco Leo Gaglioti of FNL tells Eluxe about being a good Scout, winning awards and speaking without words.
Meet Rocco Leo Gaglioti of FNL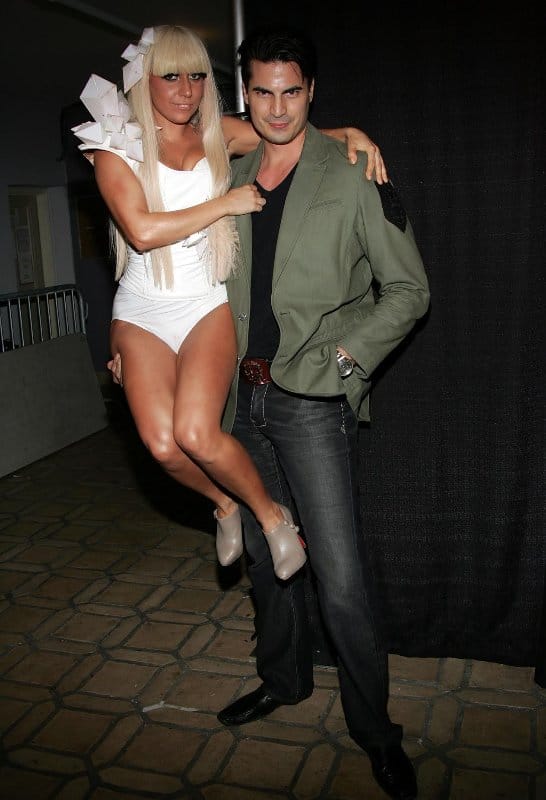 What's the most positive thing you do for the environment?
I reduce, reuse and recycle. I try to buy organic when possible. I yell at people for throwing things on the ground and not recycling or putting it in the trash. I try to drive as little as possible to reduce my carbon footprint. I try to conserve water any way I can. I reduce paper waste by doing most of my transactions online reducing the need for paper billing. Small things add up to the bigger picture when we all work together.
What's the earliest memory you have of being in nature?
Going camping with my mom and my family. We grew up camping all the time. My mom's deaf and she was always part of these deaf camping trips. My brother and I grew up being boy scouts and my dad would always take us camping.
What's your greatest 'eco sin'?
Probably because of the nature of my job, it would have to be air travel. I haven't figured out how to get around that one.
What would your dream eco-tourism travel destination be, and why?  
Probably Palau. The reason being is because the country takes great pride in conserving its natural resources from the tourism industry making sure that its natural beauty is protected and preserved from the toll that tourists can wreak on a location such as that. The locals work hard making sure it maintains its pristine beauty; not only for this generation but future ones as well.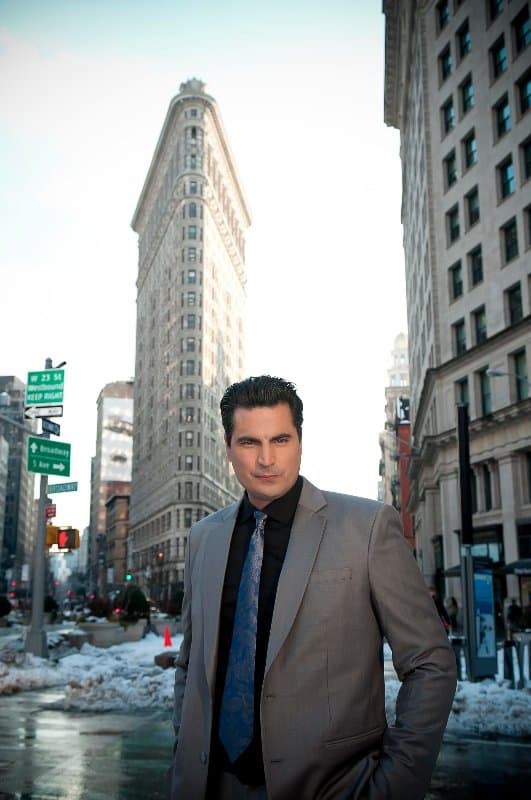 What are some of your favourite green brands and why?
Tesla cars or manufacturers of that sort. I think getting away from relying so much on oil consumption would make an amazing difference in the eco-footprint left behind for the future.
Which high profile person trying to make a difference do you most admire?
Angelina Jolie because as the Goodwill Ambassador for the United Nations High Commissioner for Refugees, she is such a humanitarian and she always gives back and utilises her star power and public influence to help others who can't help themselves and don't have a voice.
I believe that when we are blessed to have the power of persuasion it is our duty to help other people. I consider that paying it forward. The biggest gift is to help our fellow humans to have a better well-being and way of life.
When and where were you happiest?
When I am surrounded with my family and loved ones. When I'm completely alone driving across country and just looking at the landscape of this country and being alone listening to music and zoning out. It really brings me joy and appreciation for what I'm looking at. Also, when I was in Bangkok completely by myself, trying foods and exploring. I find joy in touching other peoples lives with what I do.
For which cause would you die?
Maybe causes involving our Veterans. I think people who serve need to be treated a lot better and to be really put on a pedestal with respect. I think its ridiculous to see veterans homeless and struggling when they give everything to fight for our continued freedom and way of life that we, as Americans, really take for granted sometimes because we have never seen any other form of government or rule other than what we have had since the beginning our country's birth.
Also, global hunger. I know what it is like to be hungry and not able to eat and it's the worst feeling in the world. I can't imagine what it must be like for a parent seeing their child starving. That would be the worst feeling in the world!!
Which global issues are most important to you?
Pollution, both air and water, and genetically modified food.
I was living in America until I was 17 and then I moved to Europe where they didn't have genetically modified food and I lived the same lifestyle but I was a lot healthier. When I came back to the states I always gained 10-12 pounds and felt unhealthy. I didn't realize the difference in the foods until I became more aware of what GMO's were. I think they should be illegal globally.
Clean water also. I was the ambassador for the UN to the Ukraine and worked with the UN and the clean water initiative and talked to government officials about the need for clean water and making sure everyone has access to a clean water supply by getting businesses and governments to regulate industries better to stop polluting the environment
Tell us about your new position with Style TV
The former CEO of Fashion TV, Rida Kahn, headhunted me and hand picked me for a meeting to discuss coming on as Director of Programming for Style TV.
She explained to me that with my experience in the industry and having over 750 credits in the production world (talent, directing, and producing) she would love to have me part of her executive team. So in addition to being CEO of my company, I am now the Director of Programming for the rebranded network.
Rida purchased Style Network and is rebranding it including the name and logo. My position consists of taking pitch meetings and selecting content that will be airing. Right now we are building up content for the launch in the coming months.
I see that FNL and RLG Productions have been nominated for several awards. You must be very excited!
Yes! For the third consecutive year we have been nominated for several shows that RLG Productions has created. We are currently nominated in all kinds of categories, including Best Food, Travel, Fashion or Design programs for both the Viewer's Choice and Competition Award categories.
At the beginning of the year during the award season I will be attending the ceremony and seeing which one we won. I am very honored to be recognized by my peers. What's important for everyone to know is that creating these shows would not have been possible without a team. I have a team of people that I work with on an on going basis and they also need to get credit and recognition for working with me on these shows. The people that worked with me on these shows are my Producing Partner Jewel Mignon, and Videographer and editor Sam Palomin.
I want to thank the YouTube  space LA and the YouTube Space NY and facility heads LA's Liam Collin and NY's Chris Chan Roberson because we used the facilities to create a handful of shows for which we are now nominated.
But you've won awards before, right?
Previously FNL won a MySpace Emmy award for a News and Documentary series I did with Carson Kressley, who is a dear friend, and a Tasty Awards for Best Fashion and Design: Web Program or Video. It's actually made people recognise me in the street! A few people have shouted out 'Hey, you're Rocco Leo Gaglioti of FNL!' which feels pretty good.
Environmentally speaking, you've been a UN Ambassador for Clean Water, but is there any work that you've done socially?
Absolutely! I'm a strong long time supporter of Miss & Mister Deaf International, Inc, which is an organisation that pledges to empower, enhance and support today's ever changing and ever growing community of Deaf Women and Men.They  provide a platform for our contestants to demonstrate not only their unique talents, intellect and beauty, but their overall personal and humanitarian goals.
The reason I've been so involved is because my mom is deaf. I am a CODA. (Child of a Deaf Adult) My mom started a non-profit to help deaf underprivileged young people from all over the world. MMDI picks one city each year and they have various self-esteem workshops and things to build up self-confidence and build up the self esteem of deaf young adults. They have a competition at the end to see who will be Miss and Mister Deaf International and the winner travels around the world to help empower other deaf kids as a role models showing them that the deaf can be a working part of society and not be held back by their deafness.  (For more info, click here.)
I was the VP for several years and now I sit on the board of directors and utilise my relationships and knowledge to make every event the best it can be.
Want to know more about Rocco Leo Gaglioti of FNL? Click here!
Latest posts by Chere Di Boscio
(see all)