The health benefits of hemp are multiple, and easy to get. Here's all you need to know
By Diane Small
It's great news that most parts of America and Canada have legalised hemp – this plant is packed with benefits! Not only does it grow without the need for pesticides (unlike, say, cotton), but it creates wonderful fibres for clothing, rugs, curtains and more.
Hemp seed oil is also a wonderful ingredient for beauty products, and can hydrate skin, terminate inflammation and prevent wrinkles. Did you know this oil possesses 80% essential fatty acids, (one of the highest percentages of any plant oil in the world) along with terpenes, sterols and vitamin E, which can help keep skin moisturised and balanced?
But hemp seed oil also works wonders for your health in other ways, too.
Hemp Isn't Marijuana
Hemp should not be confused with CBD oil, or cannabidiol, which is also wonderful – it has been proven to work for many medical maladies, from multiple sclerosis and epilepsy to various neurodegenerative disorders, as well as more common ailments, like insomnia, anxiety, and skin disorders.  Hemp and marijuana are quite different: they are both cannabis plants, but that's really where their similarities end.
Think of hemp as the harder working brother of marijuana. While marijuana's psychotropic chemical tetrahydrocannabinol (THC) will get you high, hemp holds down a more straight-laced job in the industrial world as a fibre, mainly, but also as a food. Hemp is extremely low in THC, which is why eating hemp products won't get you stoned or make you binge on munchies, but as with cannabis, the health benefits of hemp are plentiful.
The Health Benefits of Hemp
You can ingest hemp in a variety of forms: seeds, oil or flour would be the main ones. No matter how you eat it – be it seeds sprinkled into a salad, oil drizzled on your cooking, or hemp flour added into your baking, you will enjoy some of the health benefits of hemp described below.
1. Lowers Bad Cholesterol
The DHA and EPA present in hemp have been proven to lower triglycerides, which is a fat in our blood. Elevated triglycerides have been linked to high cholesterol and heart disease. Researchers from one study have concluded that :"Hemp seed oil's high polyunsaturated fat content — compared to saturated fats — could help reduce people's cholesterol levels and treat atherosclerosis, or the buildup of materials on the inside of arteries."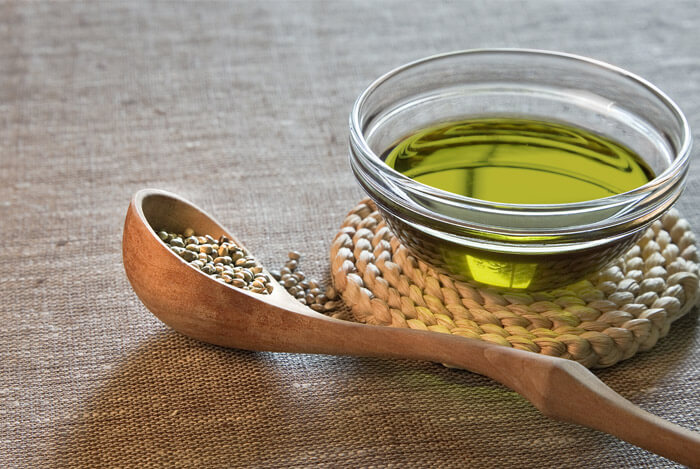 2. Provides Plant Based Protein
Whole hemp seed can be up to 25% straight-up vegan protein. According to Sagely Naturals, one ounce (2 tablespoons) of hemp seeds contains 10 g of protein, and hemp seeds have even more protein per ounce than both chia seeds (4.7 g) and flax seeds (5.1 g). And for all you vegans tired of answering: 'Where do you get your protein from", you can answer with this study from the Journal of Agricultural and Food Chemistry, which discovered that hemp seed protein PDCAA score is "greater or equal to many protein sources, including grains, nuts and certain legumes."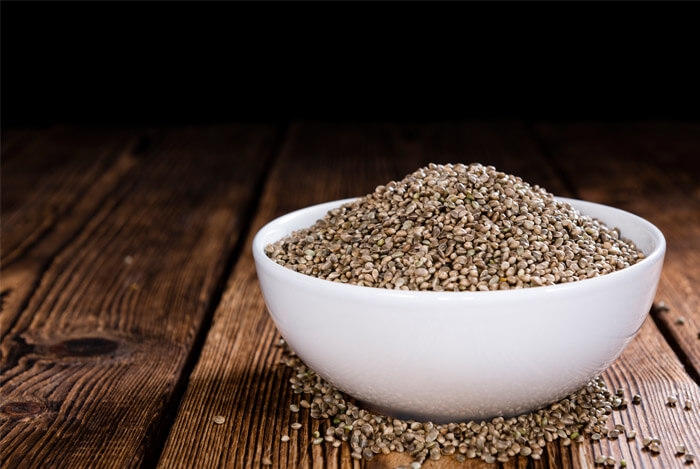 3. Provides Magnesium
Did you know that more so than calcium, magnesium is considered an essential macro mineral for bone health. It's also involved in over 300 enzymatic functions within our bodies, some of which include:
Metabolising food for energy
Synthesising fatty acids and proteins
Neuromuscular transmission and activity
Muscle relaxation
Bone formation and health
Anti-anxiety and stress reducer
The recommended daily dose of magnesium is 300-400 mg, depending on your age and gender, and one ounce (2 tablespoons) of hemp seeds has 179 mg of magnesium, which equals roughly 45% of your DV.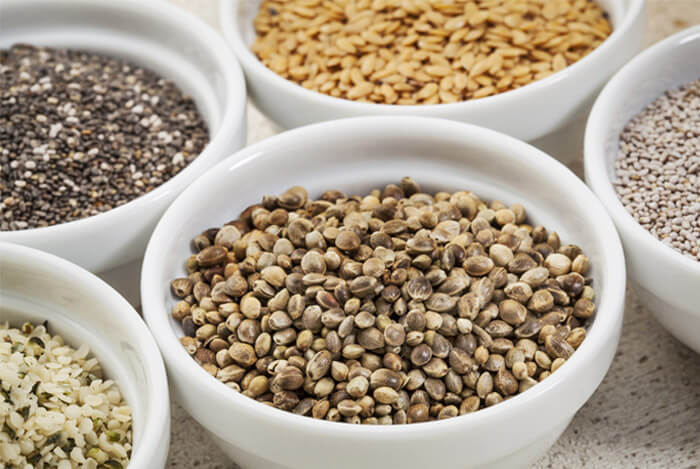 4. Protects the Brain
The journal Food Chemistry has found that hemp seed extract has strongly antioxidant effects which may result from the seeds' cannabidiol (CBD) content. But that's not the only study that has shown such results. A 2018 review suggest that CBD oil and hemp seeds both may have neuroprotective, anti-inflammatory, effects and may also help to regulate the immune system.
The review suggests that, because of these potential properties, hemp oil may help with neurological conditions, including: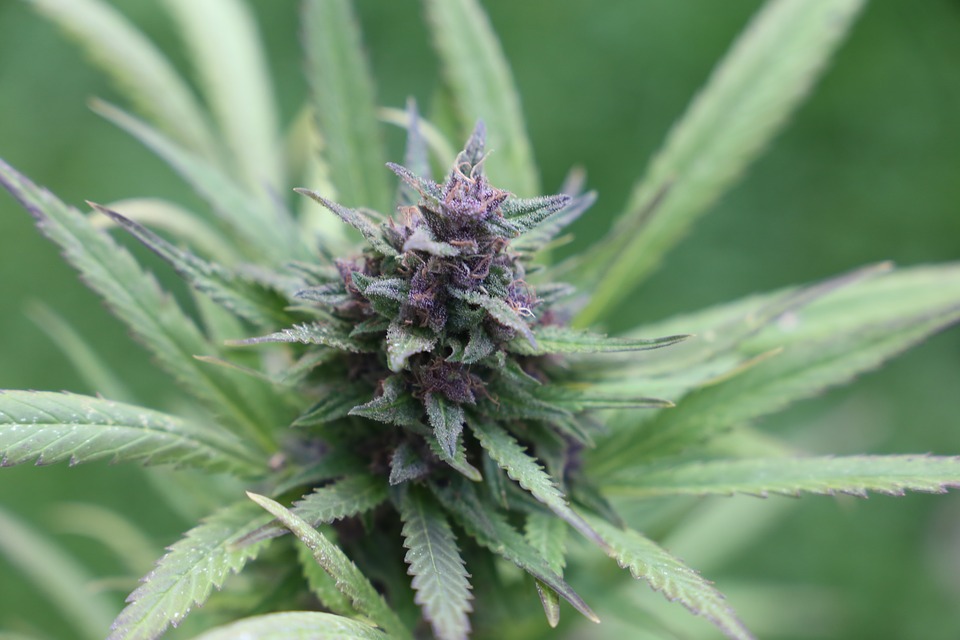 5. Can Reduce Inflammation
Omega 3 oils are very important for many reasons, namely for reducing the inflammation that can lead to skin disorders and even cancer. Hemp seeds are rich in this kind of oil, as well as in gamma linolenic acid (GLA), a polyunsaturated fatty acid which may also have anti-inflammatory effects. Reducing inflammation may help manage the symptoms of chronic diseases, such as:
metabolic syndrome
type 2 diabetes
heart disease
non-alcohol-related fatty liver disease
6. Improves Skin
There's a reason hemp seed oil is often found in beauty products! It can help with atopic dermatitis (AD) and acne thanks to those anti-inflammatory compounds and high Omega 3 content, as mentioned above.
This 2018 review explored the effects of dietary changes on skin diseases, and the authors noted that prebiotics, Omega 3s, and plant fibers, such as those found in hemp seeds, can help manage skin disorders such as dermatitis and psoriasis.

7. Helps Menstruation and Menopause
It's a sad fact that up to 80% of women of reproductive age may suffer from physical or emotional symptoms caused by premenstrual syndrome (PMS). Studies show that these symptoms are most likely caused by sensitivity to the hormone prolactin. The good news is that gamma-linolenic acid (GLA), found in hemp seeds, produces prostaglandin E1, which has been proven to reduce the effects of prolactin.
What does this mean for women? Well, in one study of women with PMS who took 1 gram of essential fatty acids per day — including 210 mg of GLA –  a significant decrease in symptoms was demonstrated.
Ingesting these oils also decreased breast pain and tenderness, depression, irritability and fluid retention associated with PMS, and it was suggested that oils like hemp, which are high in GLA, may also help to reduce symptoms of menopause, too. The exact reason for this is unknown, but it's thought that the GLA in hemp seeds may regulate the hormone imbalances and inflammation associated with menopause
THREE TASTY HEMP RECIPES
Ok, so now you're sold on the health benefits of hemp, but aren't sure about how to incorporate the seeds or oil into your diet, right? These recipes should get you started. To your health!
Cauliflower Hemp Alfredo
This Cauliflower Hemp Alfredo recipes has just 10 ingredients and takes only 30 minutes to make the healthy alfredo sauce that's packed full of vitamins and protein. It's also dairy-free and nut-free, too.
Get the recipe here.
2. Hemp Millet Nuggets
Savoury, tasty and healthy – these vegan nuggets contain ancient grains and hemp, and are perfect for dipping into some BBQ sauce or ketchup.
Get the recipe here.
3. Basic Hemp Oil Dressing
Here's a basic recipe you can use every single day on your salad or even in sandwiches or on pasta.
Balsamic Hemp Vinaigrette Dressing
Makes 1 1/4 cups
Preparation time: Overnight
Directions:
1 sprig fresh oregano
1 sprig fresh thyme
1 cup hemp oil
1/4 cup balsamic vinegar
salt and pepper to taste
Whisk oil and vinegar together and pour over herbs and spices.  Store in a glass jar or container.  Refrigerate overnight.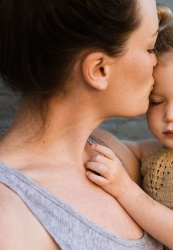 Latest posts by Diane Small
(see all)