The Matt & Nat vegan coat collection for 2023 offers up some stylish, cruelty-free options – including vegan wool!
By Diane Small
Winter is coming and if you're like me, the idea of colder, shorter days fills you with a bit of dread.
Not only because it's dark and chilly, but because sometimes you feel a bit unfashionable in your old winter coat. Especially if you're vegan.
The cruelty of winter coats
The most gorgeous, luxurious looking coats are, unfortunately, usually the cruellest. They're filled with feathers ripped out of (often still living) ducks and geese. They're lined with fur taken from beautiful, wild animals slaughtered from farms, or worse: captured (and often tortured) in the wild. Or they're made from what is quite literally the skin of a cow, sheep or lamb.
Why even wool is bad
Even if you're wearing something more 'benign' like a wool coat, according to PETA, there's still animal cruelty in that.
At Australian wool farms, for example, within weeks of birth, lambs' ears are hole-punched, their tails are chopped off, and the males are castrated without anesthetics. Shearers are usually paid by volume, not by the hour, which encourages fast work without regard for the welfare of the sheep.
For example? One eyewitness told PETA: "[T]he shearing shed must be one of the worst places in the world for cruelty to animals …I have seen shearers punch sheep with their shears or their fists until the sheep's nose bled. I have seen sheep with half their faces shorn off …"
Pretty horrible, right? (to learn more, visit PETA.org.)
But if you want to stay warm without the cruelty, there is finally a selection of stylish outerwear for you – including vegan wool options – thanks to Matt & Nat.
This vegan, Canadian fashion house is best known for their shoes and bags. But this year, we're pretty excited about their outerwear!
Here, we've chosen some of the best Matt & Nat coats for 2023. There's something to suit you, no matter what climate you live in.
The Best Matt & Nat Coats For 2023
This recycled polyester coat comes in five sizes and five neutral hues. It features long sleeves, dropped shoulders, and a single-button. Its self tie-belt can be used when you're feeling the chill, and its internal chest pocket stashes away your valuables.
Price: $335
One of the best Matt & Nat coats for: Fairly mild winters
Why we love it: Looks great belted or worn loose.
This is one of our favourite offerings from Matt & Nat this year! It's a classic leather jacket – but made vegan. It features a recycled polyester lining and zipped front.
Price: $215
One of the best Matt & Nat coats for: Pairing with jeans. And those who ride motorcycles, of course!
Why we love it: It's a super classic!
So, what's 'vegan wool,' you may be asking? Well, there are a few answers to that. But one of them is a recycled polyester blend that Matt & Nat uses for coats like these. The Evie model also features a notched lapel collar, self-tie belt, and large patch pockets on the front.
Price: $365
One of the best Matt & Nat coats for: Women who are bored to death of earth tones for winter coats.
Why we love it: That colour, of course!
Made partially from recycled polyester, this double breasted coat is a true classic! It features a large notched lapel collar, princess seams, inseam pockets on the front, internal chest pocket, and center back vent. Recycled materials have combined to create a texture that the brand calls vegan wool.
Price: $355
One of the best Matt & Nat coats for: This coat is super elegant for work, or city slickers
Why we love it: This is a classic style that will look chic for decades.
Live up north? This is one of the best jackets for you! It comes in five sizes and four earthy colours to choose from. Its long sleeves and knee-length will keep your limbs toasty, while its removable hood saves you the bother of wearing a hat.
Price: $365
One of the best Matt & Nat coats for: Those who live in colder climes.
Why we love it: It's extra warm for those who live in colder climates.
If you find yourself feeling colder up top than down bottom, you'll love this recycled polyester jacket! It comes in black or white, and will keep you super toasty. That's thanks not only to its padding, but its secure zipped front and drawstring waist.
Price: $165
One of the best Matt & Nat coats for: This jacket is great for the ski slopes!
Why we love it: Its compact size means you can wear this in spring, fall and winter. Zip it up when it's cold, and leave it open when it's merely chilly outside.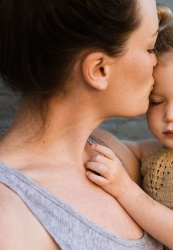 Latest posts by Diane Small
(see all)