The naked beauty of Betsy Flores Jewelry will appeal to the modernist with a solid ethos
By Diane Small
Do you believe objects have meaning? That each piece can be a bridge between the past and present, the animate and inanimate? So does the talented jeweler Betsy Flores. Whether it is a broken necklace or a cherished heirloom, she transforms and remodels  objects, infusing them with new life.
Consciously crafted, each recycled vintage base is embellished with a semiprecious, naturally magical crystal designed to transmit a healing and transformational energy into your life. Although the concept sounds a bit bohemian, the resulting aesthetic is actually raw, with a punk-rock edge.
But if you should prefer something more delicate, artsy or hippy-chick, no worries – custom pieces can also be handmade to the taste of each client, with an added crystal chosen  to empower the wearer and encourage the flow of specific healing energy they most need in their life. Each custom design is created as a collaboration with the wearer's intentions and the designer's intuition; it's an exercise  in trust and connection.
Besides being a conscious jeweler who uses recycling as the foundation for her creation, Betsy Flores is ethical, too: a portion of all profits goes to  environmental relief efforts, helping to heal the world around us. In fact, she is particularly passionate about causes related to water (as she is a water sign, herself). In particular, Betsy is donating a sizable portion of her  profits to generosity.org, a non-profit dedicated to ending the clean water crisis in developing countries.   Since 2008, Generosity.org has funded over 727 clean water projects in 19 developing countries, bringing clean and safe drinking water to over 415,000 people.
The LA based designer justifies her decision to do this, and for using crystals in her designs:  "Living in Los Angeles I am both in awe of the healing powers of water and made aware day to day of the dangers that our "drought" should come to pose… My hope is that in purchasing a piece of this collection, you not only infuse the healing energy of these stones into your life,  but that this collection helps heal the world."
For more information, please click here.
The Naked Beauty of Betsy Flores Jewelry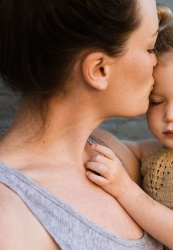 Latest posts by Diane Small
(see all)